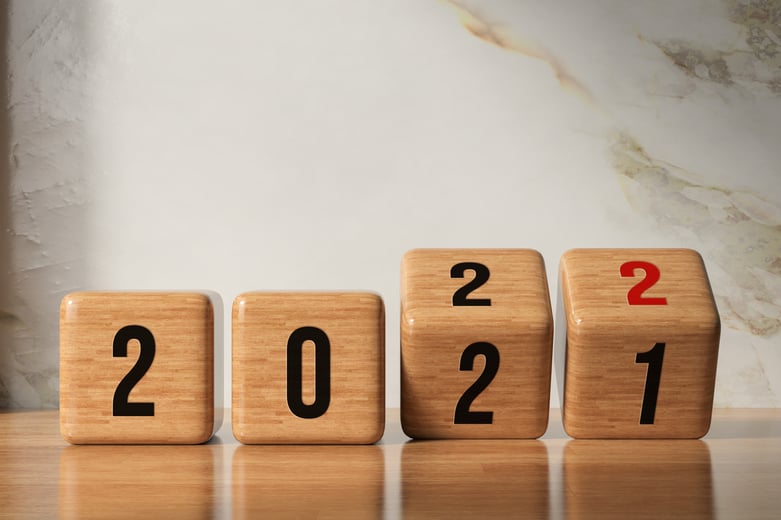 Youth, families, and communities have overcome many challenges and achieved numerous victories since the beginning of this year and, during this time, the Child Protection, Juvenile Justice, and Mental Health systems have made strides in raising awareness of the needs of adolescents and their families. So, as we pause to look back on 2021, we would like to say thank you to the families, therapists, supervisors, agencies, and external stakeholders who made all of this possible. Join us as we highlight some of the work that the Multisystemic Therapy (MST) community has accomplished.
2021 Accomplishments
Multisystemic Therapy is an intensive intervention for youth between 12-17 years of age who are at risk of severe system consequences, including arrest, charges, and incarceration, due to externalizing, anti-social, and/or delinquent behaviors. MST is evidence-based, and teams around the globe take a "Whatever It Takes" approach to reach families in need so that their children can realize their potential.
In 2021 (through November 10th), 11,712 youth were referred to MST, and 12,833 completed treatment. To meet the growing need for MST, 21 new teams started in the United States and 15 new teams started in international locations, including our first team in France. With the creation of new teams, new professional staff positions were added, and additional trainings were conducted. MST Services hosted 45 MST Orientation trainings, 9 Supervisor Orientations, 2 Advanced Supervisor workshops, 7 MST-CAN Orientation trainings, 8 MST-CAN Trauma courses, 4 MST-PSYCH sessions, 3 MST-FIT courses, and 3 MST-PRV trainings. In addition, the MST Experts offered quarterly boosters to all of our teams to support their ongoing MST behavioral and skill acquisition. Although the majority of these trainings were virtual, MST Services hosted its first in-person staff booster in October and plans to hold more, including our Annual Network Partnership Conference in 2022, so long as safety conditions allow us to do so.
Moreover, Evidence-Based Associates (EBA) became a sister organization whose mission is aligned with MST's. EBA's mission is to support families and strengthen communities through the high-quality implementation of evidence-based programs (EBPs). With the support of EBA, the South Carolina Department of Juvenile Justice (DJJ) implemented a statewide plan to provide evidence-based programs, with one being Multisystemic Therapy. With this partnership, we are hopeful for more statewide opportunities in the future.
Facing the Challenges of COVID-19
During 2020, families referred to MST experienced major changes to their normal routines due to the precautions taken to protect them from the coronavirus. Many unpredictable stressors were placed on families, and parents of troubled young people found it particularly difficult to supervise their child's online education. Due to lockdown procedures, many families received services almost entirely via telehealth. As noted in the 2020 MST Data Overview Report, supervisors reported that telehealth made the implementation of MST more challenging. However, the outcomes for these families were similar, if not better, than in previous years and reflect how hard MST Supervisors and Therapists (and their host organizations) worked to help families and their communities during a very challenging time.
Despite challenges to the delivery of MST during the COVID-19 pandemic, the recently published Annual MST Data Report shows that favorable treatment outcomes for youth referred in 2020 were still accomplished. Overall, when young people were discharged, 92% were living at home (or in an approved home-like setting), 87% engaged in productive activity at school or a job, and 92% had no arrests during treatment. The percent of young people living at home at discharge continues to meet expectations of the treatment model and has increased slightly each year since 2017 and, although school refusal/non-attendance is a frequent referral issue and online education presented unique challenges for pupils and teachers, there was an increase in the percent of young people attending school at discharge in 2020. Additionally, there was a significant increase in the percent of young people who were not arrested. Several factors related to lockdown may have contributed to this finding. For example, adolescents who spent less time outside their homes had less contact with negative peers and had less chance of being arrested at school.
Over the past year, the MST community and organizations have done "Whatever It Takes" to make sure families receive the services they need. One MST Stakeholder, Tricia Phillips, Director of Operations at Georgia's Department of Juvenile Justice, shared how a Georgia MST provider organization, Community Solutions Inc., was able to maintain services during the pandemic, "CSI has been able to maintain MST services to Georgia youth and families during the pandemic without disruption in service delivery. We are appreciative of the hard work and dedication from the CSI Team." With the support of champions in communities all around the world, successful outcomes are made possible.
Happy Holidays from Multisystemic Therapy
As we start the new calendar year, we look forward to serving more youth and families, advocating for mental health treatment, raising awareness for juvenile justice reform, and transforming communities. MST's accomplishments would not have been possible without the support from our stakeholders, therapists, network partners, and the entire MST community, especially during the COVID-19 pandemic. We look forward to a promising 2022 and we wish everyone a happy holiday and a joyful New Year!
Multisystemic Therapy (MST) is an evidence-based alternative to incarceration or severe system consequences due to serious externalizing, anti-social, and/or criminal behaviors. MST effectively treats youth and their families by utilizing a built-in suite of services within the home, school, and community settings. Treatment is tailored to the family and their individual strengths and needs which could include but is not limited to the following types of interventions: Family Therapy, Cognitive Behavioral Therapy, Drug and Alcohol treatment, Mental Health Services, Peer Ecology Assessment and Intervention, Trauma-informed treatment, and Educational/ Vocational Support.
If you know of someone that would benefit from MST or you would like to start an MST program in your area, please click here.