Brendan Dassey's long road of appeals is not over yet
The Netflix original series "Making a Murderer" captured the attention of America with the story of Brendan Dassey, a 17-year-old who was convicted in 2007 of first-degree murder, mutilation of a corpse, and second-degree sexual assault. The guilty verdict came in large part because of Dassey's confession, which he recanted. He was sentenced by a Wisconsin jury to mandatory life in prison with a possibility of parole in 2048.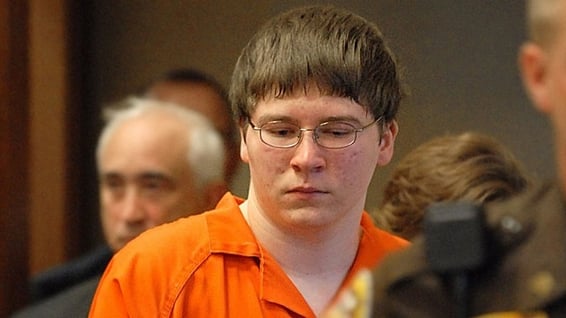 Under closer scrutiny, it was revealed that the young man, who has a low IQ, was questioned for hours by detectives without the benefit of an adult advocate. He was also misled by the police. Appeals were mounted while Dassey stayed incarcerated for 10 years.
A writ of habeas corpus was filed in December 2015 asking for Dassey's release or retrial because of the forced confession, inadequate counsel and violation of his constitutional rights. The following August, Federal Magistrate William E. Duffin concurred that the confession had been coerced and overturned the conviction. Throwing out Dassey's statement to police was tantamount to saying there was not enough evidence against him for a retrial. Judge Duffin ordered Dassey's release on Nov. 14. It was not to be the happy ending so hoped for by his supporters. Brendan, by order of an appeals court, was to remain behind bars while the habeas corpus decision was challenged. This decision was made despite Brendan exhibiting non-violent behavior for the 10 years he was incarcerated.
With Brendan continuing to live his nightmare, it is fitting to remind ourselves this young man has lost so many years of his life to the justice system and reflect on how many more of our kids are facing the same fate without the publicity. It is estimated at least one in three children arrested and incarcerated have some form of disability. In fact, according to ARC's National Center on Criminal Justice and Disability (NCCJD), 65 to 70 percent of incarcerated youth have I/DDs (Intellectual/Developmental Disability). Moreover, even as youth-detainment rates have decreased over the past 10 years, the rates of youth detained who are I/DD have increased. The NCCJD reports the rates of I/DD youth are three times higher than youth detained without disabilities.
Ways to protect juveniles with I/DD who come in contact with the justice system
If our children do face the daunting situation of being thrust into the legal system, below are strategies to review as a caregiver to children.
In the Arc's NCCJD journal article, "Preventing Involvement of Children and Youth with I/DD in the Juvenile Justice System: Strategies for Parents and Advocates" by Gretchen Godfrey, assistant director and Lili Garfinkel, juvenile-justice project coordinator, PACER Center, there are answers to the important question of what to do next. Godfrey and Garfinkel have suggestions for parents of youth with disabilities.
Teach your child what to do if questioned by police in their neighborhood or elsewhere.
Stress that the child should be polite and not run away from the officer.
Tell children and youth to share their name, age and address, but not to answer any questions without an adult or advocate who knows them present. Role-playing possible scenarios and providing a "script" of what to say if stopped by police can be a useful for children with I/DD.
Have the child wear a bracelet that indicates he or she has a disability. I/DDs, such as autism, are "invisible," making it difficult, if not impossible, for police to immediately recognize a youth has a disability.
It is important to realize that when a child is in the juvenile-justice system, anything a young person says to a school-resource officer, administrator or police officer can be used in court.
Let local police know your child has a disability, providing a copy of the current IEP and most recent evaluation. Additionally, parents should explain how their child's disability affects their behavior, understanding of the alleged offense and ability to answer questions.
As we have seen in "Making a Murderer," children with disabilities are particularly vulnerable to injustices in the criminal-justice system. The system often fails youth with I/DD and leads to inappropriate placements, lack of needed services, trauma and further destructive outcomes. Additionally, it is rare that a decision is reversed. The fact that Brendan's appeal has gone this far is highly unusual. Ruling reversals vary between 0 to 7 percent depending on the judge. This low ratio heightens the need to get it right the first time. In the case of Brendan Dassey, we can be encouraged and hopeful by the tremendous amount of advocacy by the Michigan Innocence Clinic, the Center for Wrongful Convictions of Youth and Judge Duffin to protect the legal rights of children with I/DDs.
To learn more about how to combat racial disparities in the juvenile justice system, download this white paper.