Brendan Dassey: Another face of the disproportionate number of intellectual/developmentally delayed youth within the justice system
If you haven't seen the Netflix original series, "Making a Murderer," you might be feeling a bit behind at the water cooler. The series had 19 million viewers in its first 35 days, making it one of the most popular documentaries in recent times. The series follows the Avery family through the wrongful conviction of Steven Avery in 1985 (a charge from which he was exonerated in 2003) to present day. Avery is currently serving a life sentence for the 2005 murder of photographer Teresa Halbach. Public opinion varies greatly about his guilt or innocence related to the most recent conviction, although nearly 100,000 people have signed a petition calling for President Obama to grant him a full pardon. While it was difficult for me to draw a conclusion about Avery's guilt, I am haunted by the treatment of his 16-year-old nephew, Brendan Dassey, accused of being an accomplice in the murder.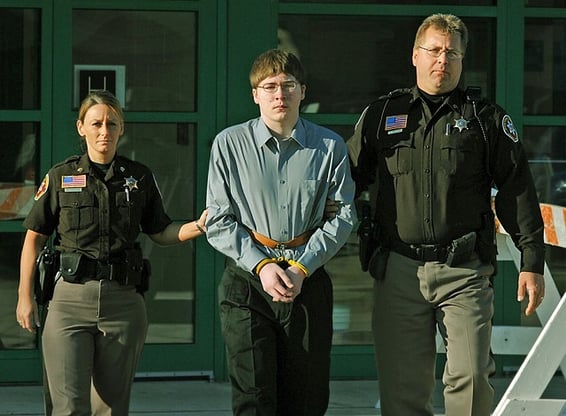 Dassey, who was charged as an adult, is an extremely introverted young man with a borderline IQ. He seems to really struggle to understand some of the questions he is asked and the ramifications of his answers. Sadly, he is not the only young person in our justice system in this situation. This raises, for me, a very important question: How fairly are we treating adolescents with intellectual limitations or developmental delays?
According to ARC's National Center on Criminal Justice & Disability (NCCJD), 65 to 70 percent of incarcerated youth have I/DDs (intellectual/developmental delays). Moreover, even as youth-detainment rates have decreased over the past 10 years, the rates of youth detained who are I/DD have increased. In fact, according to the NCCJD, rates of I/DD youth are three times higher than youth detained without disabilities.
After stumbling through the shadows, I felt the need to ask, "What next? How do we prevent this?" The reality of the situation is staggering and the number of our kids with disabilities who are being incarcerated is shocking. Fortunately, there are people in the community working on this exact cause. In an NCCJD journal article by Gretchen Godfrey and Lili Garfinkel, assistant director and juvenile-justice project coordinator, respectively, of the PACER Center, there are answers to the crucial question of what next. Godfrey and Garfinkel have suggestions for parents of youth with disabilities. Among them are:
Teach your child what to do if questioned by police in their neighborhood or elsewhere; stress to the child to be polite and not to run away from the officer; and tell children to give their name, age and address, but not answer any questions without an adult or advocate who knows them present. Again, role-playing possible scenarios and providing youth with a "script" of what to say if stopped by the police can be a helpful strategy for children with I/DD. In addition, have your child wear a bracelet that identifies him or her as having a disability. I/DDs such as autism are invisible, so police may not immediately pick up on the disability. Understand that if the child is already in the juvenile-justice system, what he or she says to a school resource officer, administrator or police officer can be used against them in court.
As we have seen in "Making a Murderer," children with disabilities are particularly vulnerable to injustices in the criminal-justice system. The system often fails youth with I/DD, leading to inappropriate placements, lack of needed services, trauma and further destructive outcomes. To support making justice within our system fair and accessible to all, the NCCJD offers several thoughtful next steps.
Use the Pathways to Justice video and conversation guide to address juvenile-justice and disability issues in your community. Find better ways to assist juveniles with I/DD, and begin creating solutions.
Use NCCJD's information and referral service to assist justice-involved youth with I/DD, and refer others needing assistance or training.
Use NCCJD's state-by-state map or look up resources by profession (law enforcement, victim-service provider or legal professionals) when assisting juveniles with disabilities.
The Brendan Dasseys of the world need protection, not prosecution.
To learn more about how to combat disparities in the juvenile-justice system, download this white paper.