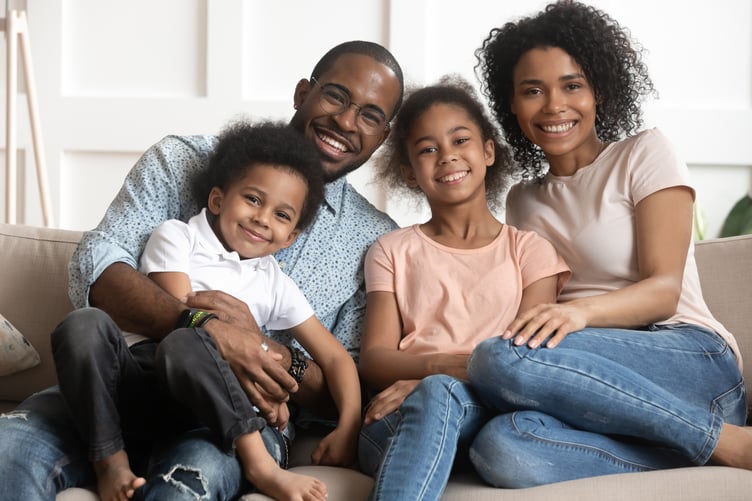 National Adoption Month is an annual observance in the United States that brings attention to the state of the foster care system, the need for loving families for youth in foster care, and the importance of helping teens prepare for a bright future.
While the number of children in foster care has been declining, that doesn't mean the need for foster care/adoption is shrinking. According to the U.S. Department of Health and Human Services, there are more than 400,000 children in foster care in the United States; over 100,000 are waiting to be adopted, 63,815 of whom had parental rights terminated.
Why Do Youth Enter the Foster Care System?
There isn't a single answer to this question. Some kids enter foster care because they have experienced child abuse and neglect including parental substance abuse, intimate partner violence, or mental illness. And some enter foster care because their parents were incarcerated or deported — sometimes both at once.

According to Kids Count Data Center, there were nearly 615,000 confirmed cases of children who experienced maltreatment in 2020, 72% of whom were under age 10. Moreover, 216,838 children entered the foster care system that year.

Placing a young person into foster care does not necessarily mean that they will be adopted into another family or age out of the system. In fact, more than half of cases end with the reunification of children and parents or primary caregivers.

Most often, the goal of out-of-home placement is to provide children with temporary, safe housing while they and their caregivers receive support and rehabilitation. The most recent RAPID-EC survey (conducted by the Center on Budget and Policy Priorities) found that parents can provide what children need to grow into healthy, productive adults when they can meet basic needs such as food, housing, and medical care.

"To improve child well-being over the long run, we need to recognize the interconnectedness of many of the issues that families with children face and design federal and state policies that help them address those issues," states the RAPID-EC survey report.
The Family First Prevention Services Act
The Family First Prevention Services Act (FFPSA) was signed into law in 2018 to focus on keeping children at home with their biological families and avoiding the trauma that is often associated with entering foster care. As such, parents have greater access to mental health services, substance use treatment, and parenting skill-building.

The FFPSA significantly impacted the way courts make decisions for families and how community-based programs respond to parents and children in need. Under the act, areas with approved Title IV-E plans can use funds to provide services to families at risk of separation. Eligible services include in-home parent skill-based programs, mental health services, and substance abuse prevention and treatment services.

Previously, these same funds were only allowed for costs of foster care maintenance for eligible children; administrative expenses to manage the program; training for staff, foster parents and certain private agency staff; adoption assistance; and kinship guardianship assistance.

According to the National Conference of State Legislatures, FFPSA services must meet one of three thresholds:
Promising Practice: Created from an independently reviewed study that uses a control group and shows statistically significant results.
Supported Practice: Uses a random-controlled trial or rigorous quasi-experimental design. Must have sustained success for at least six months after the end of treatment.
Well-supported treatment: Shows success beyond a year after treatment.
There are a variety of community-based programs and services that meet the requirements for eligibility, one of which is Multisystemic Therapy (MST).
Multisystemic Therapy Helps Prevent Out-Of-Home Placements
MST is a scientifically proven intervention for at-risk youth and families that meets the requirements and is a well-supported program by the FFPSA.

One adaptation of MST that focuses on adolescents in the child welfare system is Multisystemic Therapy for Child Abuse and Neglect (MST-CAN). MST-CAN is an evidence-based treatment program for youth and families in contact with Child Protective Services (CPS) due to physical abuse and/or neglect.

Child abuse and neglect cases typically focus on the person being maltreated – the child. However, removing a young person from their biological family can exacerbate the trauma they have already experienced. Additionally, parents receiving guidance from CPS are often unengaged in treatment programs due to low trust, fear, and shame. It is especially difficult to engage with families that do not have reliable transportation to visit multiple providers.

MST-CAN programs provide children and parents with a team of specialists under one roof. The MST-CAN team includes three full-time therapists with a caseload of three to four families each, one full-time MST-CAN supervisor, one full-time family case manager, and one part-time psychiatrist or psychiatric nurse practitioner.

The intensive therapy program lasts for six to nine months and works to address risk factors for child abuse and neglect, such as parent trauma, caregiver substance abuse, child substance abuse, child and adolescent trauma, school difficulties, and marital or partner issues. MST-CAN is provided with a strong focus on engagement and with cultural considerations. Every treatment plan is tailored to meet each individual's needs and the family as a unit.

MST Services data shows that MST-CAN results in 95% of families having no reabuse incidents, 86% of children remaining at home, and 91% of youth leaving the program without symptoms of post-traumatic stress disorder (PTSD).
The MST-CAN approach emphasizes keeping families together at home while providing intensive home-based services tailored to their individual needs. This evidence-based approach to family relationships and structures can be used effectively in a variety of child welfare programs throughout the country.

Download the MST-CAN report to learn more about how MST Services' evidence-based programs can help support youth and families and keep children at home where they belong.
Multisystemic Therapy (MST) is an evidence-based alternative to incarceration or severe system consequences due to serious externalizing, anti-social, and/or criminal behaviors. MST effectively treats youth and their families by utilizing a built-in suite of interventions within the home, school, and community settings. Treatment is tailored to the family and their individual strengths and needs which could include but is not limited to the following types of therapies: Family Therapy, Cognitive Behavioral Therapy, Drug and Alcohol treatment, Mental Health Services, Peer Ecology Assessment and Intervention, Trauma-informed treatment, and Educational/ Vocational Support.
If you or someone you know is interested in learning more about Multisystemic Therapy, contact us here.