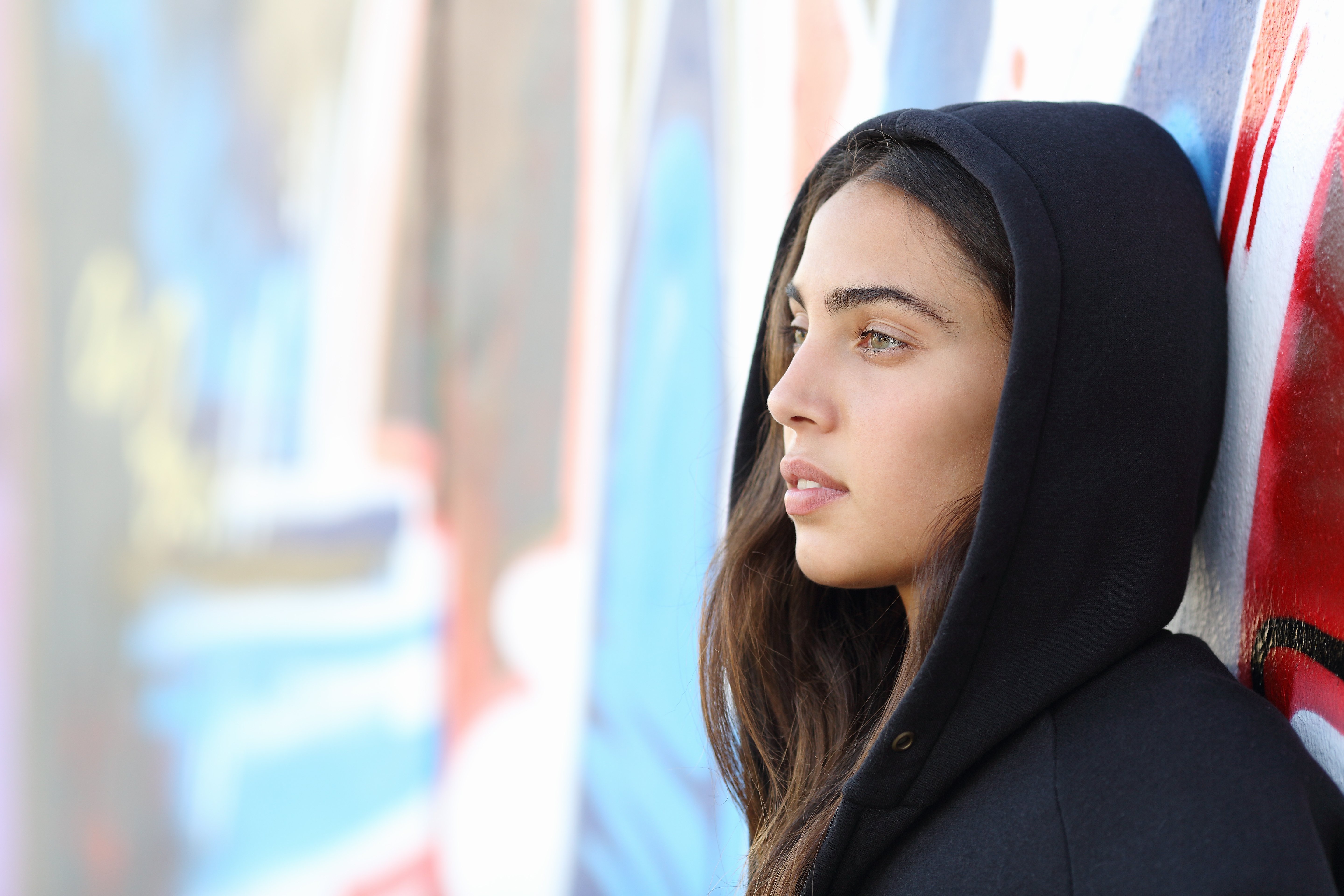 On January 1st of 2019, a teenage girl at a detention center in Oklahoma went in to the facility's bathroom; 25 minutes later, she was found hanging from a vent in the ceiling with a makeshift noose around her neck. The girl was on suicide watch, requiring staffers to check on her every five minutes, and yet the facility's records show that 25 minutes passed before another resident entered the bathroom and found her. None of the staffers were surprised by her action; the girl, along with another resident, had recently come forward to report sexual abuse by a male staffer. That very morning, a fellow resident told the staffers that the girl had been alluding to committing suicide, and yet the staff failed to check on the girl at the required five-minute intervals. The most distressing part about this story is the fact that it isn't uncommon. Every day across the U.S., scores of juveniles in detention are under suicide watch, and even so, many of them still manage to take their own lives.
Juvenile Suicide in Detention
Although suicide rates for youth in detention have for years been a major public health problem, juvenile suicide in confinement has received very little national attention. It wasn't until 2004 that the first national survey on the juvenile suicide rates in detention facilities was fully investigated and collected into a report. The Office of Juvenile Justice and Delinquency Prevention (OJJDP) employed the National Center on Institutions and Alternatives to conduct this survey, in which they analyzed data from between 1995 and 1999. During that time, a total of 110 teens committed suicide in detention. More than two-thirds were Caucasian, more than three-quarters were male, and the average age was 15.7 years old. Nearly three-quarters suffered from substance abuse problems, and well over half suffered from at least one mental health disorder. And while these statistics are nearly two decades old, the most recent data available shows that little has changed in the intervening years.
In 2014, juvenile detention centers comprised approximately 61,000 youth on an average day. An estimated 22,000 of them had considered suicide while in custody, 17,900 had attempted taking their life at least once, and 5,200 had made a recent self-harm attempt. According to a study by the Campaign for Youth Justice, these detained youth are 19 times more likely to commit suicide than adolescents not incarcerated.
Adult Prison Equals Even Higher Rates of Suicide
Inmates ages 17 and younger who serve time in adult prisons are more likely to commit suicide than offenders from any adult age group. In 2014, the Bureau of Justice Statistics released a study compiling information on suicides in adult prisons across the US from 2001 to 2012. It showed that the suicide data among juveniles were significantly higher than any other group, at a rate of 32 suicides per 100,000 inmates. The next highest rate was that of the 45-year old and up individuals, which was 18 suicides per 100,000 inmates, making juveniles almost twice as likely to take their own lives as older detained adults. In comparison to youth in the general population, the Campaign for Youth Justice estimates that those in adult prisons are 36 times more likely to commit suicide.
Adult prisons are simply not equipped to properly deal with juvenile mental health needs. Most lack any sort of screening or assessment tools to identify mental health problems in youth. And even when a youth's mental illness is properly identified at intake, it's often nearly impossible for them to get any sort of treatment. An additional issue is the difficulty in keeping young inmates safe from adults. Juveniles in adult prisons are at a much higher risk of experiencing physical or sexual assault than youth in juvenile facilities. In a study conducted by the U.S. Department of Justice Bureau of Justice Statistics (BJS) in 2005, it was found that juveniles in adult prisons accounted for 21 percent of the victims of inmate-on-inmate sexual violence ‒ despite comprising less than one percent of the total prison population.
From Solitary to Suicide
The link between having spent time in solitary confinement, also called room confinement or isolation, and an increased risk of suicide has been well-documented since the 2004 OJJDP investigation. Their survey reported that 62 percent of juveniles that committed suicide during their research period had a history of being isolated. It was also found that just over half of the victims were in confinement at the time of their suicide. While the use of confinement has begun to drop in juvenile facilities in the U.S., it is still used frequently in adult prisons, especially for juveniles who are deemed to be at high risk of being assaulted by an adult inmate. This typically means a juvenile will be confined to their room for 23 hours a day in a room with no natural light. It's a situation that has been shown to cause anxiety and paranoia, exacerbate existing mental disorders, and increase the risk that the juvenile will commit suicide.
Mickey Kramer is the associate child advocate at the Connecticut-based Office of the Child Advocate, which released a report on the biggest issues facing juveniles in detention. The most urgent among them, are suicide prevention and the risk of physical isolation. "Incarceration in and of itself is a major risk indicator for youth suicide," she said. "But prolonged isolation while incarcerated or detained poses additional risk." Kramer says that one of the study's key findings is the system's inability to meet all of a juvenile's complex needs, which only adds to the risk of suicide. "Regardless of if they're detained for 10 days or if they are going to spend a significant amount of time incarcerated, we don't have...all of those things that we know are critically necessary in order to prepare those kids to re-enter their communities, live with families safely, and have successful lives."
Multisystemic Therapy (MST) is a safe alternative to juvenile incarceration that works to improve all aspects of a youth's life within their home and community settings. For more information, click here.