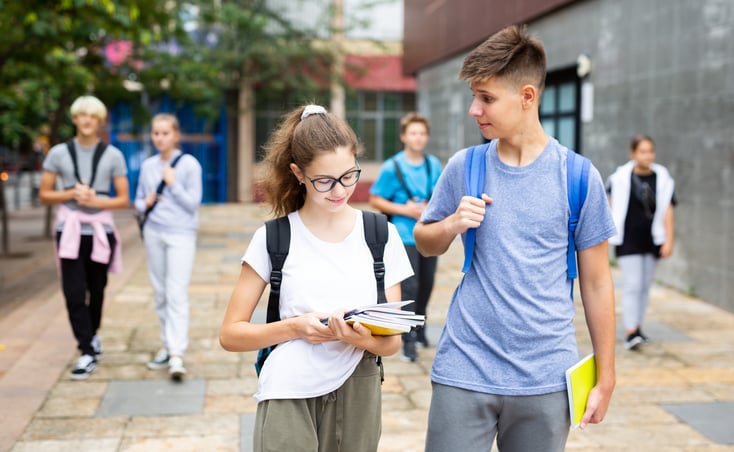 Throughout the COVID-19 pandemic, students around the globe have participated in virtual learning, hybrid courses, and smaller in-person classes. As a result, adolescents are facing worrisome effects from these abnormal school settings. However, after a long year, many school districts are reopening this autumn.
The Side Effects
All children have been affected in some way by the pandemic and are among its biggest victims. Researchers have seen students struggle with separation anxiety, depression, and other mental health problems during COVID-19, and 83% of young people said that the pandemic has made their conditions worse. Returning to school can be a difficult adjustment for students who have not attended in-person within the last year, and they could be fearful of what that entails.
A Learning Crisis
Schools play a large role in a child's life. They contribute to not only their education but their well-being, achievement, and health. According to the United Nations Children's Emergency Fund (UNICEF), one in seven students missed more than three-quarters of in-person learning and one in three students did not have access to remote resources in 2020. Without consistent routines and exposure to educational lessons, adolescents are more likely to fall behind. Specifically, younger children are more at risk for learning challenges when they are frequently absent. Data suggests that youth who miss school when they're young are more likely to develop negative habits in the future, like being more prone to skip school when they're older.
Ways Caregivers and Educators Can Help Students Transition Back to School
A survey concluded that 74% of students struggle in maintaining a routine due to COVID-19. With their home and social lives altered, youth will have to learn new daily routines with the help of their caregivers and educators.
Caregivers can support their youth's mental health conditions and their return to school in a variety of different ways. Active Minds, a non-profit organization supporting mental health awareness, states that the number one way parents can support their students is by simply spending time with them. The organization also found that 55% of all youth do not know where to go for help. Taking steps to inform and support kids during a challenging time can help set them up for success. The MST UK & Ireland Network Partnership shared the graphic below from the Charlie Waller Memorial Trust with additional ways to help children adjust to school.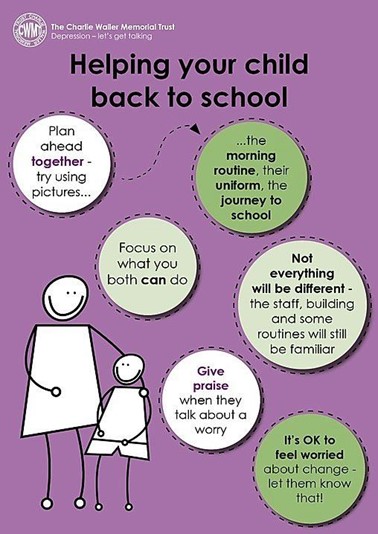 Moreover, educators can help smooth the transition of youth returning to school full-time by communicating with the students' guardians about classroom settings, curricula, school announcements, and how their child is doing in class. Teachers play a big role in students' lives and if they create an encouraging, supportive, and honest environment, adolescents can feel more comfortable returning to school with their classmates.
As we work to find our new normal, it is vital for us to be there for one another. Multisystemic Therapy (MST) is an evidence-based program for at-risk youth and families. MST teams provide customized interventions within the home, school, and community of at-risk youth and their families. Teams are available 24/7 to assist families when they need it most.
Multisystemic Therapy (MST) is an evidence-based program for at-risk youth and families. MST utilizes a built-in suite of services within the home, school, and community settings. Services include but are not limited to: social skills training, drug, and alcohol intervention, mental health services, and peer management.

If you know of someone that would benefit from MST or you would like to start an MST program in your area, please click here.