10-year MST veteran shares thoughts on what makes the evidence-based model work
Marta Lear has been a Multisystemic Therapy (MST) supervisor for 10 years. In that time, she witnessed up close the elements that contribute to MST being such a powerful tool in helping chronic juvenile offenders get on the right track to becoming successful, productive adults.
One extremely important factor Lear found was the high level of support and guidance provided to therapists and supervisors by MST, which included the quality of booster trainings. In other programs, she says, therapists may get adequate training and even follow-up booster sessions. However, they often lack a focus on sustainability of the program, as well as fidelity to the model. MST requires both.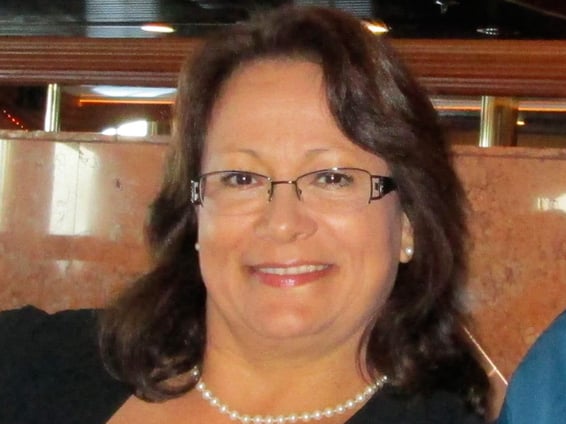 Then there is the staffing issue. "I think it is important to hire well," Lear says. "If I were to do a fit—and of course as an MST supervisor, I would—the main driver would be using the MST guidelines on hiring and working closely with your consultant."
Lear feels that the biggest lesson she's learned to date is to always keep a pulse on the family's level of engagement with MST and the therapist. The best interventions in the world won't go anywhere if there is no engagement, she believes.
Evidence-based models implemented in California
Being based in California and under state funding, Lear has witnessed the growth of evidence-based programs (EBPs) in non-profit agencies to the point that the Department of Mental Health requires some to provide EBP services only. She feels MST is in a great position to compete. Given the emphasis on the collection of outcomes and outcome data, MST can use this data to continually improve in areas where challenges do exist. "We have excellent outcomes to show funding sources [like LA County]," Lear points out.
From her vantage point as a supervisor, for MST to continue growing in her area, there needs to be a focus on relationship building with community partners. "As in many things, it's the relationship and the engagement of our referring parties that is critical to our future success," Lear says. "We have to work continuously and be intentional in our stakeholder relationships in order to keep the conversation going and the referrals flowing." Lear also advocates for continued cross-training with stakeholders and referring parties such as the probation office.
Lear has a supervisor "survival tip"—attending Advanced Supervisor Workshop trainings in South Carolina. "I see them as necessary to our personal growth and as a way to keep our MST supervisor skills in top-notch condition. It is also a great place to network with other supervisors, to talk about our strengths and struggles delivering MST services in our various communities."
Marta Lear is an LMFT program director and MST Supervisor from Providence Community Services in Hawaiian Gardens, California.
To learn about what makes MST such an effective intervention, download this white paper.