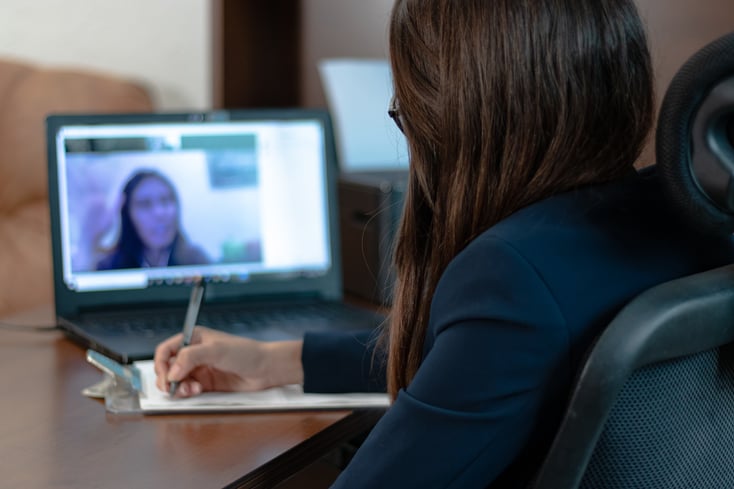 Telehealth was once used as a solution to reach rural communities, underserved populations, and clients in secured facilities such as prisons, but it has now become a normality in the healthcare industry. Due to the global pandemic in 2020, healthcare systems had to quickly overcome barriers brought on by the inability to provide face-to-face services; our education, justice, and housing systems all had to do the same. Despite these unprecedented challenges, telehealth has developed a new, possibly more efficient, way to provide services to all individuals in need.
Transforming the System through Telehealth
When you think about the justice system, you might not think of it as technologically advanced. However, telemedicine in justice facilities has been around since the 1990s. Justice-involved individuals all have a constitutional right to health care, which makes telehealth a suitable option for many reasons. According to Albert Woodard, CEO of KaZee, Inc., a company that helped build the world's largest telemedicine system and has been devoted to providing it for correctional institutions since 2002, telemedicine allows facilities to decrease their costs of transportation to medical professionals and enhances the quality of care because electronic medical records provide physicians with appropriate data. Additionally, this option of healthcare is more efficient because it also eliminates the travel and set up time for medical professionals, ultimately allowing them to examine more patients.
Juvenile justice institutions are benefiting even more from telehealth because it has created new opportunities to serve youth. For example, visitation hours have been suspended in a majority of facilities due to the spread of COVID-19, however, teens can still meet with family members, therapists, and probation officers via video. This allows consistency in communication and a new form of contact with the community. With the advancements in online healthcare, it could be an effective intervention for justice-involved youth and it can help improve mental health services overall. Moreover, technology has eased the process of discharge, release hearings, and monitoring.
Electronic solutions are paving the way to simplify processes in the juvenile and criminal justice systems. As of 2011, 30 states offered a form of telemedicine care to individuals in the system. After the events of 2020, this number is likely to rise. New York, Massachusetts, Utah, and California are among a string of states that are expanding and improving telehealth guidelines, access, and coverage in 2021. After the many challenges each state has endured during COVID-19, telehealth proposals can help close healthcare gaps and allocate more resources in the future.
Delivering MST Through Telehealth
Through the additional tools of telehealth methodologies, such as telephone and/or video-based options and social-distancing, MST Services continues to provide services to improve outcomes for at-risk youth, their families, and communities. MST treatment and quality assurance activities continue to occur at the same frequency and intensity, even if the avenues of treatment delivery need to be temporarily modified to protect the health and safety of staff and families. As an evidence-based practice, MST provides better outcomes for youth without the risk of infection in a facility environment.
Even though there can be challenges with MST being delivered remotely, there have been inspiring success stories shared from families that have been supported by MST (or serviced by MST). MST therapists from around the world have been able to share their experiences of using telehealth with the families they serve, and it remains true that MST is impactful during times of change.
MST will continue to make a difference in the juvenile justice system and with the support of other industries, government officials, and state leaders, increased access to telehealth can assist evidence-based programs and their missions to transform the lives of troubled youth.
Multisystemic Therapy (MST) is an evidence-based intervention. MST continues to guide troubled youth in a virtual environment during Covid-19. MST is delivering services through social distancing and telehealth methodologies such as telephone and/or video-based options.
If you know of someone that would benefit from MST or you would like to start an MST program in your area, please click here.