One man tells the story of youth incarceration through photographs
How does a professor, researcher and architectural photographer end up depicting the cruelties of the juvenile-justice system with his photography? It seems an unlikely marriage of talents, but when Richard Ross was working on a project photographing the architecture at the El Paso Juvenile Detention Center, he noticed he was unintentionally capturing the young people there in his photos. With this discovery came an idea: What if he could put a human face on the young people who are locked up inside our nation's detention centers?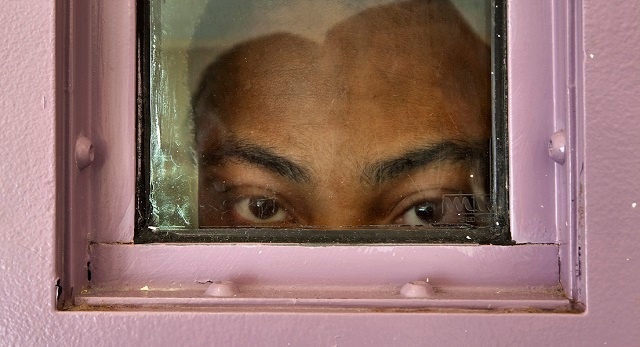 A decade later, Ross is still working at achieving this goal. He has photographed people as young as 7 and as old as 80, and he is able to tell their stories in a way that words cannot. Too often, the only glimpse the public gets of the juvenile-justice system is in the form of numbers and statistics, which are easily obscured within the barrage of other information present in our daily lives. It is quite more difficult to erase the image of a young boy, alone in a cell, drowning in a jumpsuit made for a man triple his size, from your mind.
Ross meets and talks to everyone he photographs, getting to know their stories in the process. "These are real lives. These are not statistics. They don't have a voice. They are from families that don't have any resources and communities without any power. I'm trying to show that these kids exist. Otherwise, they are invisible. In some cases, they are just washed away from society and thrown out and put behind bars for the rest of their lives."
Among the pictures, Ross has found similarities and themes. Most notably, the dramatic overrepresentation of boys and girls of color. Another is the inability of many young people in the system to read or write even their own names when they get there. In Ross' opinion, this points to the failure of the schools.
Happenstance got him into this work, but now, he says, he doesn't know where it ends. "It's a battle, and make no mistake, it's brutal."
To see more of his work, click here.
To learn more about the disparities in the juvenile justice system, view our infographic.