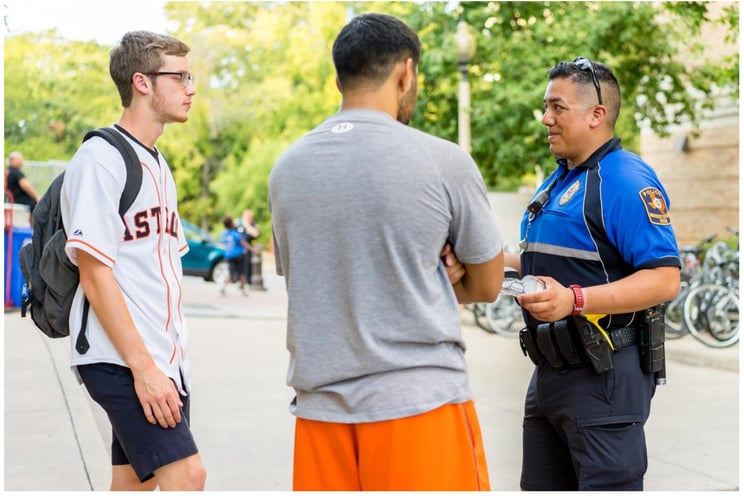 The juvenile justice system exists to help young people take responsibility for their behavior and become productive members of society. A local or state judge determines which law, if any, was broken when a minor is brought before a juvenile court and then issues an appropriate response.
A young person processed through the juvenile justice system may be assigned probation, placement in foster care or with an extended family member, community service, or confinement in a juvenile correction facility.
However, cases processed through the juvenile court system often have worse outcomes, including adult criminal behavior, than those assigned to diversion programs. As such, it is apparent that juvenile justice system reform efforts are needed to give youth the tools to make healthy choices, improve behavior, and work toward a successful future.
Why Juvenile Justice Reform is Needed
According to the US Department of Justice, the number of youth arrested in the United States has steadily declined since 1997. However, approximately 423,077 cases were still processed through the juvenile court system each year between 2005 and 2018.
Youth.com reports that justice-involved youths often continue to exhibit maladaptive behaviors and become reinvolved with the system. Additionally, teens who interact with the justice system often exhibit poor academic performance, mental health concerns, substance use, and have experienced violence-related trauma.
Although youth incarceration rates are dropping, the United States still sentences more youth to confinement facilities than any other country, and these facilities are often more problematic than rehabilitative.
The Annie E. Casey Foundation has found that community-driven diversion interventions are a more effective way to assist youth suffering from trauma, an unstable home life, and mental and behavioral health concerns that often lead to poor decision-making. These evidence-based programs address the root cause of a teen's behavior and help the family and teens develop tools for success now and later in life.
Key Elements of Successful Juvenile Justice Reform Efforts
A recent report funded by the Annie E. Casey Foundation outlines five elements of successful juvenile justice reform efforts.
1. Deep-end reform leaders with positional power
Juvenile justice system leaders in positions of power are the decision-makers of a jurisdiction. When they are committed to changing and/or creating new policies and procedures for juvenile justice reform, the effects will trickle down through the system, benefiting youth.
2. Deep-end reform leaders committed to reform
Leaders with the power to enforce and/or ensure policies are enforced by staff play a critical role in juvenile justice system reform. Only by actively implementing new productive procedures will positive changes be made.
3. Strong community partnerships
Community-based organizations play a key role in juvenile justice reform. They provide evidence-based resources to justice system professionals that can be used as diversion and rehabilitation tactics for youth or teens that exhibit delinquent and maladaptive behaviors – with little to no justice system involvement.
4. Stakeholder and staff buy-in
Juvenile justice system stakeholders and staff must be committed to juvenile justice reform. This includes following procedures and policies, advocating for youth under their supervision, and drawing attention to instances when reform measures are not followed.
5. Substantial data capacity
Substantial data capacity allows the juvenile justice system and community-based organizations to create and improve evidence-based programs proven to benefit youth.
Multisystemic therapy is one such practice that blends a variety of cognitive-behavioral interventions targeting adolescents who have been found delinquent by a court, repeatedly commit status offenses, or have committed crimes.
The model takes a multi-systemic approach to juvenile offending and treats the individual, family, peer, and school and increases support from the local community.
5 States Leading Juvenile Justice Reform with MST
Multisystemic Therapy proves to be an effective way to rehabilitate youth with severe conduct problems. Five states currently lead the way with their efforts. Read their full success stories in the MST State Success Guide.
Ohio
The Ohio Department of Youth Services (ODYS) began using MST in 1990 after looking for better ways to meet the mental health needs of the incarcerated youth in their care. MST was adopted across the state in 2000 when the Ohio Department of Mental Health formed the Center for Innovative Practices (CIP). As a result, 93% of youth were living at home, 83% were in school or working, and 88% had no new arrests when their treatment ended.
New Mexico
In 2003, New Mexico's Children, Youth, and Families Department (CYFD) set out to reallocate resources from youth incarceration to programs that would keep youth at home and produce more sustainable outcomes. Using Mental Health Block Grants and Juvenile Accountability Incentive Block Grants, New Mexico funded the development of MST teams that helped save $134 million, keep 87% of teens from becoming re-arrested, help 75% of teens pass classes in school, and keep 85% of teens out of trouble at school.
Connecticut
After a 2004 report found that Connecticut's juvenile justice services often left youth worse than they were before treatment, the Court Support Services Division (CSSD) sought alternative solutions. After adopting MST for 18 months, at the close of treatment, 90% of youth were living at home, 86% were in school or working, and 86% had no new arrests.
Louisiana
Louisiana first adopted MST in 1995, in a model supported by the court system, that grew steadily over the years. In 2001, the Louisiana Supreme Court provided funding to the Jefferson Parish Health System Authority (JPHSA) for its MST program. Of youth who underwent MST, 90% were living at home, 88% were in school or working, and 88% had no new arrests when treatment ended.
North Carolina
In 2009, North Carolina had an overwhelming population of incarcerated youth. Due to budget cuts, the state began to close group home facilities. North Carolina policy leaders identified MST as a valuable solution to their financial woes. While saving taxpayer dollars, North Carolina youth who completed MST showed improved behavior - 90% were living at home, 88% were in school or working, and 88% had no new arrests when treatment ended.
In the United States, the juvenile justice system has long faced systemic problems, including high recidivism rates, racial and socioeconomic disparities, and the physical and psychological harms caused by confinement. But, as we can see from the success stories above, Multisystemic Therapy is an excellent way for states to promote positive treatment toward youth and prevent negative outcomes.
Download our "State Success Guide" for a full overview of how states are transforming their justice systems through MST.
Multisystemic Therapy (MST) effectively treats youth and their families by utilizing a built-in suite of treatment modalities within the home, school, and community settings. Treatment is tailored to the family and their individual strengths and needs, which could include but are not limited to the following types of interventions: Family Therapy, Cognitive Behavioral Therapy, Drug and Alcohol treatment, Mental Health Services, Peer Ecology Assessment and Intervention, Trauma-informed treatment, and Educational/ Vocational Support.

If you or someone you know is interested in learning more, contact us here.