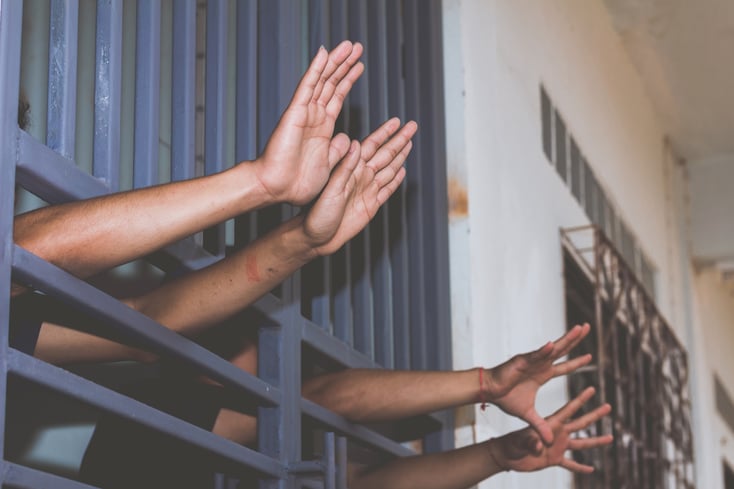 Racial disparities are unfortunately very present in the juvenile justice system. Though the rate of incarceration is declining, there is still evidence that youth of color are overrepresented in juvenile detention centers.
In recent years, more data has become available to expose the startling statistics of racial inequities. The Haywood Burns Institute acknowledges in 2017, African-American youth were 4.6 times as likely as White youth to be incarcerated, Native Americans were 2.9 times as likely, and lastly, Latinos were 1.4 times as likely. These statistics help portray the persistent issue in the justice system and raises the question, how do we fix the problem?
The Reality of Racial Disparities
Disproportionate minority groups play a role in the juvenile justice process. The Prison Policy Initiative shared in a 2019 report, 14% of youth under the age of 18 in the United States are Black, however, 42% of boys and 35% of girls in detention centers are Black. Moreover, Maryland is the leading state with the most extreme racial disparities for young black men incarcerated at a rate of 25%. Realities like these mean it is time to start addressing what is going on.
There are many factors that play a role in why there are racial disparities. The report, Combating Racial Disparity in the Juvenile-Justice System with MST, shares that many studies reveal contributors to disproportionate minority contact, including selective enforcement, indirect effects of socioeconomic status, differential offending and administrative practices, institutional racism, and biased risk-assessment instruments. Also, zero-tolerance policies at schools that criminalize infractions tend to be more common in poor, urban districts in which ethnic minorities are well represented.
No Kids in Prison developed a map of each state in the U.S. and their incarceration rates broken down by race, ethnicity, and gender. This organization is a national campaign that advocates investing in community-based support/services for adolescents and raises awareness of the issues in the juvenile justice system.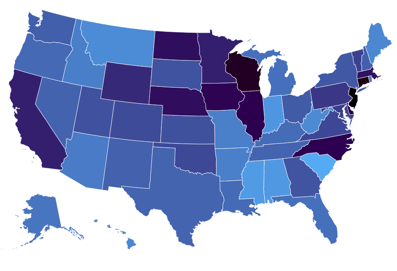 Can it be resolved?
While one organization or person cannot resolve this complex problem, steps can be taken to eliminate disparities in the system. First, leaders must understand the factors that are playing a role into the issue and accurately analyze the data. The paper, Racial and Ethnic Disparities across the Juvenile Justice System, highlights the importance of using local and state-level data to address community needs that may differ in geographic settings. Next, researching effective alternatives to incarceration can help decrease the amount of youth being placed in detention centers and can ultimately improve outcomes for justice-involved teens.
Liz Ryan, CEO of Youth First explains, "Closing youth prisons and redirecting the resources and funding to empower and support the most impacted communities is essential to creating restorative justice."
Many states are starting to implement policies to help minimize racial disparities in their juvenile facilities. For example, the Youth Justice Council in Hennepin County, MI is developing and implementing strategic strategies with community stakeholders to increase resources for teens and their families by promoting programs and practices in 2021. Moreover, with the current juvenile justice reforms taking place, the New Jersey Governor, Phil Murphy, and Attorney General, Gurbir Grewal, are committed to strengthening the state's system to eliminate the longstanding disparities. Steps like these are in the right direction and will influence more communities and leaders to do the same.
Combating Racial Disparity with Multisystemic Therapy
Unquestionably, the disparity in minority youth coming in contact with the justice system is a problem. Multisystemic Therapy (MST) has been shown to be part of the solution. MST is a family-driven treatment that is culturally responsive and centered in homes and communities. When partnered with young people, families, schools, law enforcement, and the juvenile justice system, it plays a unique bridge-building role in achieving shared outcomes for minority youth, families, schools, and communities at large. For more information on how MST helps combat racial disparity in the juvenile justice system, click here.
Multisystemic Therapy (MST) is an evidence-based intervention. MST effectively treats at-risk youth and their families by utilizing a built-in suite of services within the home, school, and community settings. Services include but are not limited to: social skills training, drug and alcohol intervention, mental health services, and peer management.
To learn how MST is working to reduce racial disparities in the juvenile justice system, download this report.