An MST therapist weighs in on treating trauma
As practitioners of Multisystemic Therapy, we are often asked if MST can be helpful for youth who have experienced trauma. While MST is not a treatment model designed to provide trauma-focused care, the short answer is—yes.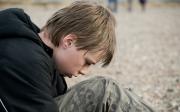 To understand how MST would respond to a youth who experienced emotional and physical distress, we should first

define trauma

. Then we have to take a look at how trauma impacts young people and plays a role in delinquent behavior. Then we must ascertain if it is related to anti-social behavior for each child we serve.
Child traumatic stress occurs when children and adolescents are exposed to shocking and overwhelming events or situations. This exposure makes it nearly impossible for them to cope with what they have experienced. Traumatic events may include physical abuse, sexual abuse, domestic violence, community violence and/or disasters.1

There is no debating that the number of young people in the United States who have experienced trauma is far too high. Although estimates vary, it is believed that the prevalence of trauma among children and youth in the general population is substantial. In one nationally representative survey of 9– to 16-year-olds, 25 percent reported having been subjected to at least one traumatic event, according to Dr. Josephine Hawke at the University of Connecticut School of Medicine. For youth involved with the juvenile-justice system, the prevalence of exposure to trauma is believed to be higher than that of community samples of similarly aged kids. One study found that more than 90 percent of juvenile detainees reported having experienced at least one disturbing incident.2

Knowing that the likelihood of encountering youth who have suffered traumatic events is high, how would an MST therapist respond? First, we would seek to understand the factors in the youth's life and environment that contribute to the delinquent behavior. If the clinician had evidence that a traumatic event was a primary influence in such conduct, the therapist would assess the event(s). The goal is to determine what type of event(s) actually occurred. MST is present-focused treatment that delves into the impact the past event has on the on the daily life in the present to assess if and how it is linked to the youth's ongoing behaviors that place him or her at risk.
For example, a youth who lost a parent to gang violence while he was at school as a young child, could find sitting in a classroom to be anxiety provoking. He might skip school, leading to court involvement and even formal charges. In such a case, an MST clinician would work with the youth, his caregivers and school personnel to identify coping strategies and techniques that manage the anxiety. The therapist would develop a plan to positively reinforce school attendance or even time spent in the school building. In addition, the MST provider would likely connect with any current or pervious psychiatric services or with other treatment providers to collaborate around ongoing solutions to the youth's anxiety.
While MST does not specifically measure the impact of treatment on youth who have suffered from traumatic events, we know that MST's positive results are long lasting. Results show improvements in family functioning and fewer mental-health problems for serious juvenile offenders, according to the 2014 MSTI Data report.
Jennifer Lane, an MST Therapist in Texas, was asked about treating a youth who reported a history of trauma. She said, "It is important for me to gain multiple perspectives because the youth's previous treatment providers had been working with him for more than a year. They knew information that I needed in order to get to know him and his history. This history was extremely valuable in developing interventions with the child and his caregiver."
While MST is an empirically tested model that has been proven effective at targeting delinquency, this does not mean that we cannot help our youth and caregivers in overcoming other obstacles when we find that these obstacles sustain the negative or maladaptive behaviors or prevent intervention to successfully change them. Whether these obstacles present themselves as basic needs, social isolation, behaviors related to traumatic experiences or other struggles, MST therapists do "whatever it takes" to support families in achieving their goals and maintaining this success long term.
To learn more about the long-lasting effects of Multisystemic Therapy, download this whitepaper.
1. Caporino, N., L. Murray and P. Jensen. (2003). The impact of different traumatic experiences in childhood and adolescence. Emot Beh Disord Youth, (Summer): 63-64, 73-76.
2. Arroyo, W. (2001). PTSD in children and adolescents in the juvenile justice system. In J.M. Oldham and M.B. Riba (Series Eds.) and S. Eth (Vol. Ed.), Review of Psychiatry Series: Vol. 20, Number 1. PTSD in Children and Adolescents (pp. 59-86).Washington D.C.: American Psychiatric Publishing.