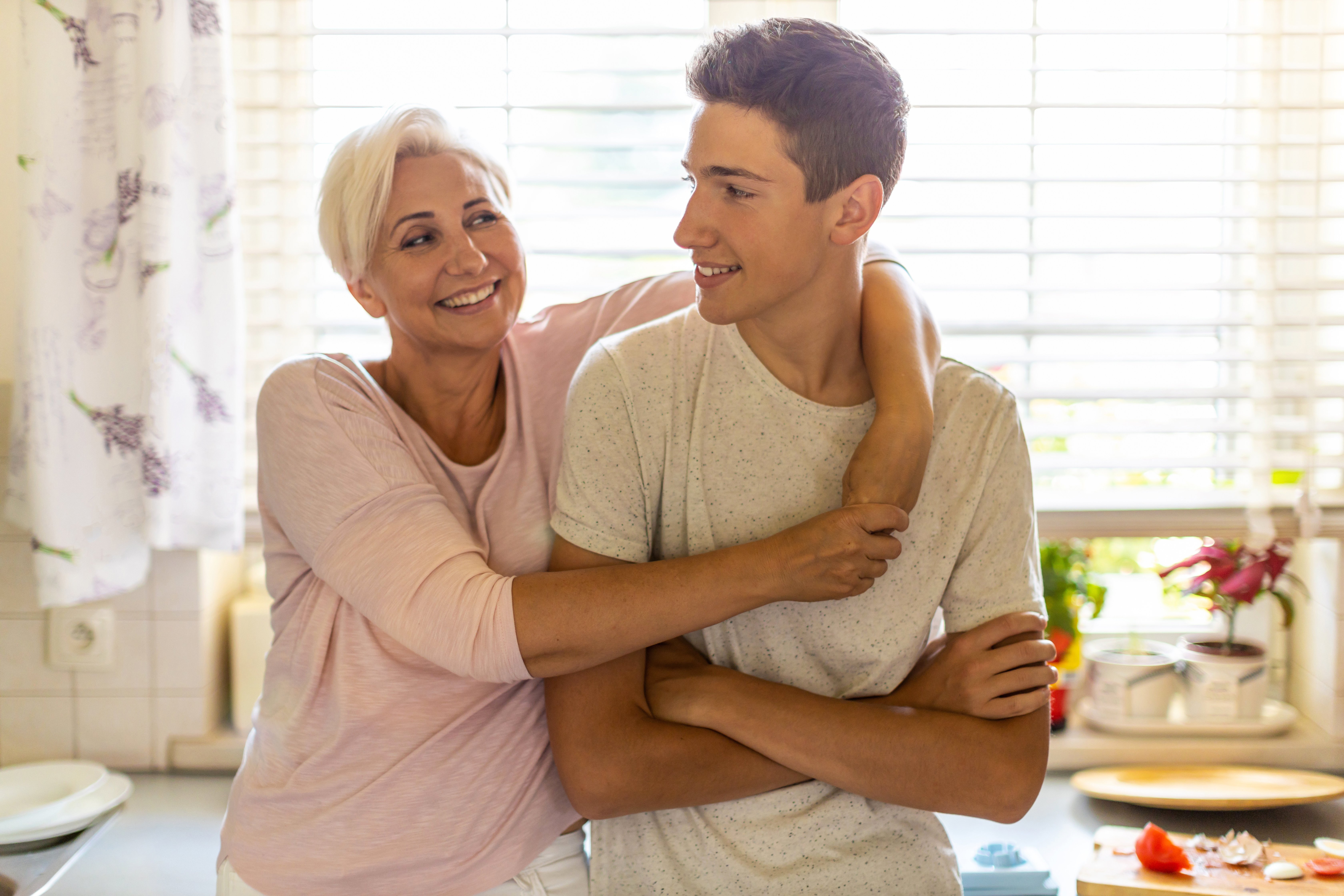 Today we are sharing the story of a mother that lost hope for the change of her son who was using alcohol and drugs, selling substances, failing school, and was associating with known gang members—until her MST therapist provided effective guidance and support for the entire family.
Note: Names have been changed for confidentiality.
A Letter to Parents Struggling with Their Teen
"Dear parents, I want to share my story of hopelessness that unfortunately a lot of families go through due to the behaviors of our kids and bad influences in their schools and other environments. It all started because there was a lot of neglect from us, as parents, as we didn't pay attention to our son, Zach—starting with school. Due to my work schedule, I neglected to help Zach with his schoolwork. I would come home very late and would find him already asleep. So, I passed the responsibility to my daughter to make sure his assignments were done, which went on for a long time.
Zach changed a lot; he was always quiet, serious, and very distant from our family. He lived in his own world and started hanging out with negative influences. This created a lot of drug problems, and then led to him selling substances at his school. Because of these actions, he was sent to an alternative school and incarcerated twice.
Please, parents, don't lose hope. In this country, we have a lot of alternatives and opportunities to help our kids, like Multisystemic Therapy (MST), which is a family program for drugs and alcohol. I'm very thankful for the help of this therapy and the MST therapist that helped us. Starting with school, the clinician helped us get Zach back into classes. Additionally, she prepared me as a mother. I started giving him weekly drug tests and checking who he was hanging out with.
Now, Zach is in school with passing grades, has a job, and is a great father to his baby daughter. Parents don't give up— if help is in your hands, fight. On top of all the issues our family was dealing with, I was battling cancer. Every day, I saw my son fade away due to alcohol and drugs with tears in my eyes. I believe MST and all the therapy approaches have been successful and I recommend the MST program for all struggling parents."
Hope For Their Family and Community in the Future
MST gives youth and their families opportunities to change their lives and disrupt negative behaviors. MST therapists are trained in intervention strategies that are individualized for each teen, their family, and the systems that surround them, including their school, peers, and communities. MST supports the family to build positive relationships and equips them to manage the behaviors, like Zach's, in multiple settings where the problematic behaviors often occur.
Zach provided a touching testimony for other youth that are struggling; "MST has helped me in so many ways. For the kids that are on the wrong track or on the same path that I was on, it is not worth it. Getting locked up for other people that don't care about you is also not worth it. Find something that you want to do to better your future. I thank MST for getting me out of trouble and helping me be a better man for my family."
Multisystemic Therapy (MST) is an evidence-based alternative to incarceration or severe system consequences due to serious externalizing, anti-social, and/or criminal behaviors. MST effectively treats youth and their families by utilizing a built-in suite of services within the home, school, and community settings. Treatment is tailored to the family and their individual strengths and needs which could include but is not limited to the following types of interventions: Family Therapy, Cognitive Behavioral Therapy, Drug and Alcohol treatment, Mental Health Services, Peer Ecology Assessment and Intervention, Trauma-informed treatment, and Educational/ Vocational Support.
If you or someone you know is interested in learning more about Multisystemic Therapy, contact us here.