This aunt demonstrates the importance of using extended family for support
Marianna* grew up in a large extended family. She learned early on commitment to family was a strength of her Hispanic culture. Her strong dedication to family and supporting one another, she would explain, is really part of who she is and how she was raised. Because of this, she didn't think twice about taking in her nephew, Mateo. Raising him like he was one of her own.
But when he turned 15, things began to change.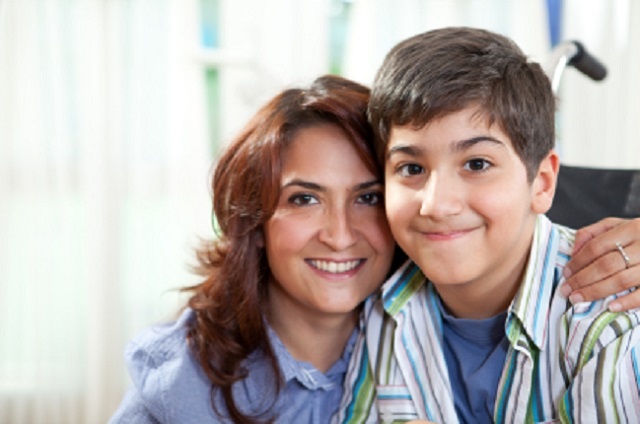 He was using substances, violating curfew and hanging out with gang members. Though Marianna had provided a home for Mateo believing that she could handle his problems, she soon found herself fearful for his and her safety. The extended family worried about Mateo's impact on her household. Her relatives were so upset that the only solution they could see was for Marianna to have Mateo placed.
After all that's what you do when kids are acting out and becoming a safety risk to themselves and others, right? That's what so many families who feel hopeless every day, not knowing where to turn for help and support, think.
The road to finding the right help can have unhelpful stops along the way
The strain of conversations about Mateo caused Marianna to stop talking to her family about him. She explained that despite her big family, she suddenly felt all alone. Seeing how this was hurting her loved ones and not knowing where to turn, Marianna reached out to child protective services. That's when things went from bad to worse. Mateo was placed outside the home. Marianna believes this sent a message that she didn't care about him. Many things happened in his placement that she did not like, but there was nothing she could do about it. She finds herself regretting this time taken away from them.
Then came Multisystemic Therapy
When Mateo was released from placement, he and Marianna were offered Multisystemic Therapy (MST) treatment through the NFI Massachusetts team. As treatment began, Marianna used that strong family commitment to embrace the MST "whatever it takes" approach and keep Mateo at home. She worked with a member of my team, Daphney Kersaint. Marianna and Daphney worked to establish rules, rewards and consequences for Mateo and to develop a plan for monitoring his whereabouts. Through this work, Marianna began to see she couldn't go it alone and slowly saw how her extended family could once again be helpful. Daphney affirmed and acknowledged the strength of her many relatives and how dedicated they were to one another. They recognized what a large support network there could be if Marianna was willing to reach out to them once again. The MST therapist helped her see how these interactions could be different this time if Marianna identified small needs she had and asked her family for specific support. Knowing how they could help Marianna helped everyone fight for Mateo's best interests.
Now when Mateo pushed back, as young people do, Marianna could use her social supports to stand her ground. No longer fearful for or of Mateo, the family learned to work together to hold him accountable for his actions.
At the time of closing the case
Mateo was home and going to school when the case closed. Marianna's increased supervision and monitoring meant that Mateo had very few interactions with negative peers. In addition, Marianna has been able to show her love and commitment to Mateo, which has made their communication so much more positive than before.
Marianna was grateful to the MST team for all their support and had these wonderful words to say: "The NFI team is and was the best thing for me and my family. I really 100 percent recommend NFI to any family that needs help. I want to say thank you to my group of clinicians: Daphney, Valerie, Tomas and Amber. Without this team, I would never have been able to save and help my family."
*Names have been changed to protect the identity of the family.
Valerie Kuthe is an MST Supervisor at NFI Massachusetts