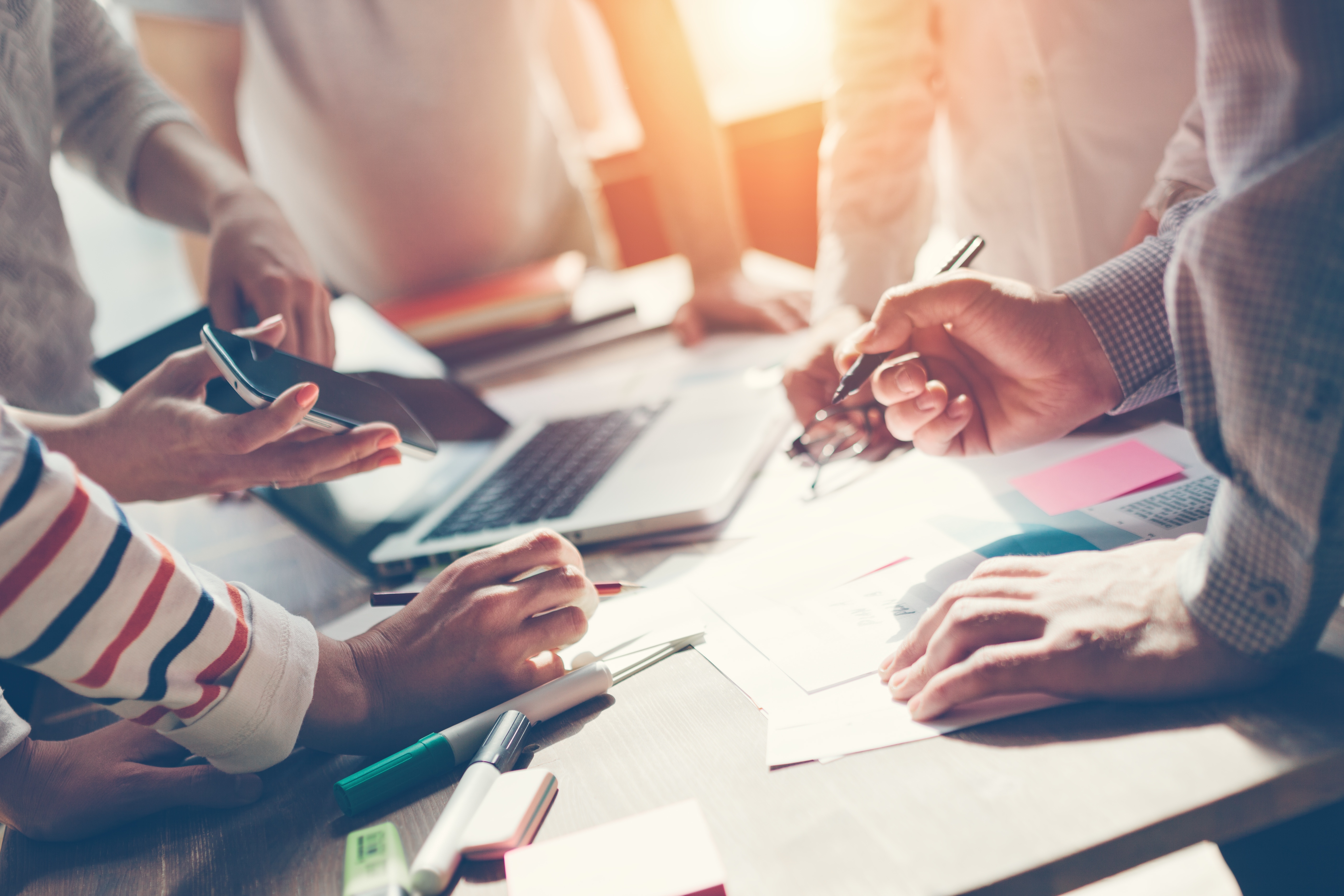 This year's MST Advanced Supervisors Workshop is just around the corner! The 2-day training event will take place in Charleston, South Carolina on September 20-21. Read on to see why you don't want to miss it, and if you haven't yet registered, you can do so here.
5 Reasons you don't want to miss the MST Advanced Supervisors Workshop
Every year around this time, excitement builds inside of me as I think about packing my bags and heading to Charleston, South Carolina for the MST Advanced Supervisors Workshop (ASW). The unique opportunity this 2-day intensive training event provides me is like nothing else I've experienced in my role as an MST Supervisor.
So what draws me in and gets me so excited about this training event? The answer is quite simple. It is an opportunity to focus on professional and personal growth. As a supervisor my day-to-day tasks are more about developing and supporting others. I work with my clinicians to ensure they have the skills and resources needed to implement the Multisystemic Therapy (MST) model, so that families receive the best services possible. I work with my stakeholders to make sure MST meets the needs of our community. Often there is little time left for self-care and intensive professional development. This training gives supervisors some time to pull away and give their undivided attention to key issues that impact our implementation of the MST model at the supervisory level.
Here are my five reasons why you don't want to miss this workshop:
1. Collaboration and comradery
Coming together with other supervisors from around the country (and the world) to develop my skills is inspiring—the collaboration and comradery that I experience during those two-days leaves me energized and excited to use the tools and implement the skills I learned with my team. The opportunity to bounce ideas off someone who does the same job I do in a different location allows me to build my intervention toolbox. Each year I walk away with new resources and ideas I can use immediately to support the program I supervise. Whether it is a new way of developing and formatting a behavioral management plan with a family, or tips on how to effectively deliver group supervision, I always walk away with something that immediately impacts the quality of the work I do.
2. The laser-sharp focus on key areas in MST
Two years ago, we focused on the MST Case Summary Guide: the revised tool to help clinicians develop a strong weekly case summary. From that workshop I was able to help my clinicians develop a solid conceptualization in their weekly MST paperwork. Last year, we focused on increasing our behavioral specificity in fit circles and development planning, which lead me to really think about how I was training and supporting my therapists to complete fits with families. Role-playing and practicing this at the workshop gave me the confidence to support my team and make helpful changes.
3. Positive, individualized attention
Now I know this one is going to sound a bit selfish, but I am going to say it anyway: two days working in small groups with the direct oversight of an MST Expert and a Manager of Network Partners (MNP) creates a learning environment where I find my individual strengths and needs are constantly being attended to. This individualized attention gives participants of the workshop an opportunity to focus on the needs of their specific program. I was equipped with new ideas and resources that are uniquely suited for the challenges I face. When else are you given the opportunity to have personalized attention from MST Experts and MNPs?
4. Well-deserved down time and socialization
After a long day of ongoing training sessions, we get time to socialize together in beautiful Charleston, South Carolina. This time allows for more networking and the ability to get to know your fellow workshop attendees better. Additionally, during those times folks from MST Services join us for dinner—which, for me, is like meeting the 'Oz behind the curtain.' Whether it is Trisha Cooper, who makes the MST Services training world go round; Marshall Swenson, a legend in program development; or Phillip Cunningham, one of the original developers of the model; I find myself inspired by the work they've done to move the MST model from the university setting to real-world implementation. Sometimes I think to myself, "I am standing on the shoulders of giants" and that inspires me to go back and encourage my agency and my team to work as hard as we can to help youth and families.
5. Organizational Strength
My last reason is simply the benefit to my organization. It is a privilege to work for an agency that values me and invests in my professional and personal growth. Sending me to this training is just another way to display their investment in me. By doing this, I know they appreciate the contributions I am making to our organization. In return, I work to ensure that I share what I learn with my co-workers. Whether it is another agency's MST Supervisor or another program area, I try to share the key learning points so that we can all get better at what we do. At the end of the day, my team is supported by a strong organization and anything I can do to strengthen that partnership is time well spent.
Looking Ahead
As I look ahead to September and this year's focus—"Supporting Therapists to Work With Youth in Purely Negative Peer Groups"—I know it won't disappoint me. I am especially interested in learning how supervisors who work in rural communities address negative peer association. Is it the same or different from how we approach it in the inner city? I know when I walk away from this training I will have great ideas to support my therapists as they work in this domain.
We hope to see you there! So pack your bags and reserve your spot by registering at: