Before looking ahead, here's my thoughts on past conference
I can hardly believe it has been 17 years since I first attended the biannual MST International Conference in Savannah, Ga. At that time, I was an MST supervisor for Adelphoi Village. I loved my new job, but I wasn't yet exactly sure what I was doing. I went to the conference enthusiastic and ready learn. The workshops I attended fit the bill.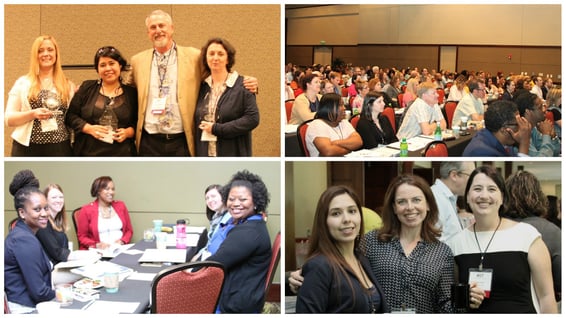 I can still remember the MST Development Planning Workshop with Ellen Shifko, MA, my expert at the time, and Dr. Laurie Westlake. I learned how to use data to drive the development-planning process and how to balance accountability for adherence with support for my therapists. I was inspired to go back to my office and start meeting with my therapists right away.
From that moment on, the MST International Conference became a must for me. No matter what position I held, every two years, I made a point to be there.
Looking ahead
Today, I am looking forward to the 2017 MST International Conference that will be held March 6 and 7 in Charleston, S.C. I am filled once again with enthusiasm and excitement. It is the next chance for us to come together as an MST global community and celebrate just how far we have come. We can count on being inspired for where we are going.
Please consider this your personal invitation to not just join us there, but to bring your co-workers. Together we will be inspired to continue the hard work we do every day.
Things you won't want to miss:
Opening plenary—hear the story from an adult who completed MST as a youth
A practitioner's panel—an opportunity to hear real-world experiences from practitioners, domestic and international, implementing MST
Presenting the MST WIT and ESSY team and therapist awards
Workshops designed for each level (therapists, supervisors, program administrators, network-partner directors, program developers and community stakeholders)
Adaptations workshop—to learn about the adaptions that meet the ever-growing needs of our communities
8 hours of CEUs
Announcement of a new blogging contest...and prizes
When you are at the conference, please take a moment to look me up. Stop at our photo booth, and let us know just how much this conference means to you and to the lives of the youths and families we serve.