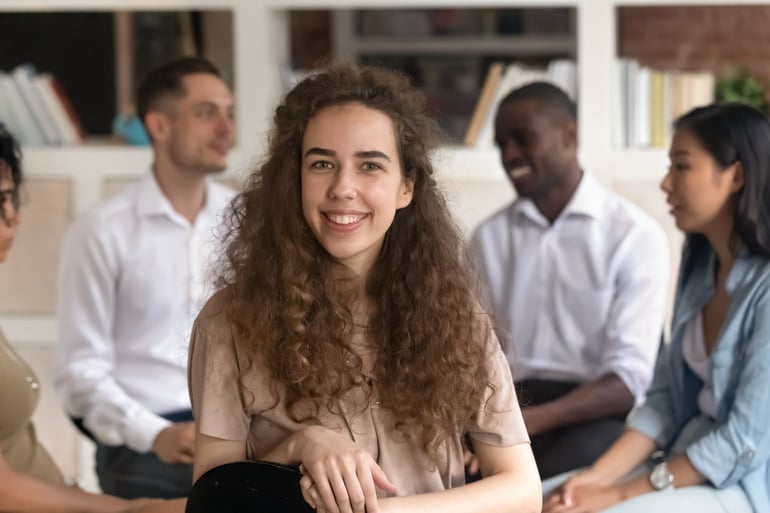 Change - the word one hears when thinking about the COVID-19 pandemic. By definition, it refers to a loss of identity or exchange of one thing for another. After the rapid evolution of virtual means and distancing tactics, many professionals had to adjust to new routines.
MST's Transition to In-Person Services
Some nations are returning to face-to-face activities since safety measures and vaccinations have been administered. So, you may be wondering, how are Multisystemic Therapy (MST) therapists, teams, and families transitioning back to in-person services?
During COVID-19, MST continued to transform the lives of youth and their families through social distancing and telehealth methodologies. MST Services developed detailed guidelines about adjusted approaches and distributed them to teams worldwide. Now, MST clinicians are transitioning from remote work to providing in-person services with safety regulations in place. Therapists are traveling to the youth's home, school, and community. Additionally, staff are returning to offices around the globe.
As with any transition, there are challenges and advantages. After a year of uncertainty, MST therapists had to develop new routines and methods for providing services. Garry Blackburn, an MST Consultant for the UK-Ireland Network Partnership, explained what it was like to continue providing treatment to youth and their families during COVID-19: "The pandemic brought on new advantages in providing treatment to families through the increased use of phone contact, outside sessions, professional meetings with caregivers via online platforms, and the option of virtual sessions helped ease family anxiety." Although the use of virtual sessions during lockdowns around the globe allowed easier access to clients, it also came with many barriers. Garry acknowledged, "Not being in the family's home meant that observations of interactions were limited, risk assessments became a greater challenge, and in some cases, it was harder to engage families and youth via telecommunications."
Through The Eyes of a Family
The following testimonial was written by a mother in New York whose son, Tanner, was positively impacted by the use of Multisystemic Therapy. This case was recently closed and was conducted both in-person and virtually. Note: Names have been changed for confidentiality.
"Multisystemic Therapy was offered to my family after my son, Tanner, had spoken in confidence with the school's social worker. Tanner expressed himself to the social worker and told them he was feeling overwhelmed due to personal issues with his family and the pandemic. He disclosed that he had taken some of my pills because he felt bad about the situation between myself and his father and dealing with all of the changes.
As a mother, I felt a push to make sure that my child would be okay. The social worker from the school talked about the MST program at the Children's Village and asked me if I wanted a referral that would lead to receiving help for Tanner and my family. Shortly after, I agreed to get the referral and accepted the services. Even while living in a shelter in Queens, NY, leaving our home behind, expecting a baby, taking care of my other children, and so many other things going on, I gained a sense of hope. After following the consistent contact and support from the therapist and others around me, things have improved. Now I feel that my son is calmer and much happier, and as a family, we are all in a better place."
When the therapist assigned to Tanner's case was asked about the transition back to face-to-face collaboration, they said, "The transition back to in-person services has been a challenge. It has forced me to get out of a comfort zone that I felt was my new normal throughout the pandemic. The way I've been able to handle the switch from virtual to in-person is by planning and considering everything from travel time to the type of transportation I will be using, utilizing to-do lists, and not leaving tasks for the last minute to avoid becoming overwhelmed. I've also been using the travel time to get work done, like creating drafts for my notes to document later on, and always keeping my supervisor up to date with what I'm doing. Finally, I try to be in constant contact with families to schedule ahead of time while also reminding them of scheduled sessions through phone calls and texts."
A Mission That Remains the Same
Reestablishing face-to-face care can have several benefits including reduced screen time, improved well-being, enhanced privacy, and deeper connections through body language and social interactions. MST Services remains committed to youth and communities during all times of need by following national, state, and local guidelines to ensure safety for our families and staff members.
Our mission is always grounded in transforming the lives of youth and families in communities around the world. We'll do whatever it takes to reach families in need so that their children can realize their full potential. Lori Moore, MST Vice President/Manager of Network Partnerships, shares, "Over the past 18 months, the mission of our model and the work we do has been put to the test. We've been challenged to think and act creatively in order to continue supporting the youth, families, and communities we serve. Our therapists, supervisors, provider agencies, community stakeholders, and most of all, our families have risen to the challenge. We saw therapists empower caregivers to be agents of change when working together from a distance, we saw colleagues come together using Zoom or Microsoft Teams to maintain strong collaboration, we mourned together for loved ones lost, and we celebrated when young people returned home or to school. As we look ahead to the coming months, we don't know what will be in store for us, but one thing we do know is that the MST community will focus on continuing our mission."
Multisystemic Therapy (MST) is an evidence-based alternative to incarceration or severe system consequences due to serious externalizing, anti-social, and/or criminal behaviors. MST effectively treats youth and their families by utilizing a built-in suite of services within the home, school, and community settings. Services include but are not limited to: social skills training, drug and alcohol intervention, mental health services, and peer management.
If you know of someone that would benefit from MST or you would like to start an MST program in your area, please click here.