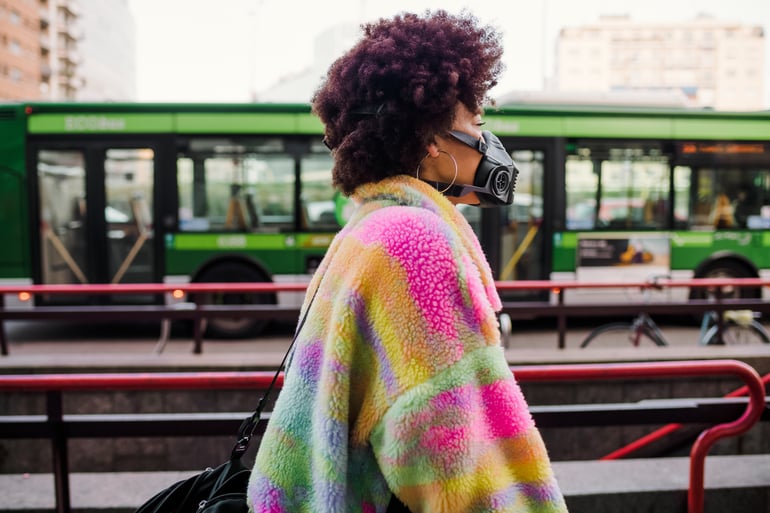 Today we are sharing the story of a Multisystemic Therapy Supervisor, Melissa McGreal, in New York City during the Coronavirus Pandemic.
In my five years of experience as a therapist and supervisor with Multisystemic Therapy-Substance Abuse (MST-SA), I thought I had seen all of the socio-economic challenges families face in the communities we serve. However, that all quickly changed when COVID-19 hit New York City. It was undeniable that this pandemic would have a significant impact on all, not excluding at-risk youth and their families. As the crisis unfolded, a major concern for my colleagues and me was whether these families would still have access to the services they so desperately needed. Thankfully, I was thrilled to see MST Therapists continue to provide families the critical services and resources they need.
Whatever It Takes Approach
The Montefiore Medical Center (University Behavioral Associates) MST-SA program in the Bronx, NY has fervently worked to ensure families and communities continue to have access to services. Despite the professional and personal challenges caused by a global pandemic, our MST teams have embodied the MST "Whatever it Takes!" approach.
The New York City Public School System is the largest school system in the United States, serving over 1.1 million students. Nearly three-quarters of those students are considered disadvantaged. Following Mayor Bill de Blasio's issue to close all New York City public schools, our teams responded instantly. The teams never questioned whether sessions and services would continue during this crisis, it was a matter of how. Each therapist contacted their MST families immediately and worked urgently to ensure they all had access to Wifi and electronic devices to participate in telehealth sessions.
Smoothing the Impact
For some families, the Montefiore MST program has been their only source of support during this time. Our teams have engaged families in MST clinical sessions and have worked to connect them to food, housing, employment, and benefits in their communities. Our teams helped smooth the impact of school closures with remote learning resources, and we coordinated with school officials to support educational plans.
The team has been able to address these new challenges with the guidance of our MST Expert, Melina Napoli, who has provided unconditional support since the onset of the pandemic. The saying is true that behind every great MST team is an amazing MST Expert.
Feeling Empowered and Hopeful
When I look at my colleagues' willingness to step up during this time, I feel empowered and hopeful.
With the help and support of social workers and mental health professionals, we will get through this, learn from it, and come out stronger. It has been an honor to supervise this amazing team, and I am beyond grateful to be a part of the MST community. As we begin to take the steps to go back to "normal," I will always remember the team's dedication to providing essential services and MST's commitment to the families and communities they serve.
Multisystemic Therapy (MST) is an evidence-based alternative to incarceration. MST effectively treats at-risk youth and their families by utilizing a built-in suite of services within the home, school, and community settings. Services include but are not limited to: social skills training, drug and alcohol intervention, mental health services, and peer management.
If you know of someone that would benefit from MST or you would like to start an MST program in your area, please click here.