Before Highfields' Multisystemic Therapy team came along, Sandra and her son, Larry, didn't know how to communicate without arguing.
Last year, Sandra and her family moved to a new home in a new school district. This created a lot of stress for her oldest child, 15-year-old Larry.
Sandra saw changes in him. He was hanging out with the wrong crowd, not focusing in school and making bad decisions. They argued constantly about power dynamics, such as who was in charge or who would have the final word. They didn't know how to communicate with each other.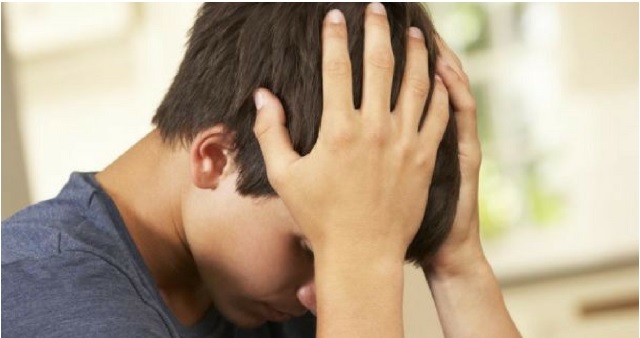 Then, Larry got into serious trouble and was arrested for domestic violence and assaulting a police officer. He violated his probation and was arrested again. After the second arrest, Larry and Sandra were referred to Highfields' Multisystemic Therapy program (MST), an evidence-based treatment that addresses the systems that impact juvenile offenders (such as their homes, peers, schools, etc.).
Highfields' therapist, Addie Lanterman, worked with Sandra to create rules for Larry to help him stay on the right track with school, work and his home life. Larry wasn't used to following rules and didn't know how it would go.
"I had to adjust at first," he said. "But ever since MST came, the plans have actually worked for me. It gives me a clear picture of what I need to do."
Sandra agrees, "Larry is driven once he has that goal and that plan in front of him. He follows it, instead of me nagging him and then getting into an argument."
Keeping her son from troublemaking friends
Like most teenagers, Larry valued his peer group, but spending time with them often led to getting into trouble. Sandra had to learn how to keep him from hanging out with troublesome peers who had a negative influence on her son. She already had skills to find him when he would leave home without permission. Together with the MST therapist, Sandra used that strength to help Larry make better choices.
When he ran away, Sandra was persistent in finding him by connecting with his friends and parents of friends. Sandra continued to improve upon these skills during the treatment.
When Larry was not around the negative influences, he appeared to abide better by the rules and structure in the home and was not using substances.
Establishing trust
Through the work of Addie and the MST program, Larry and his family built trust. The rules helped him manage his free time so he's not tempted to get into trouble.
"MST has really been that saving hope for me," said Larry. "I'm not in the dark anymore, and I feel happier than I used to."
Sandra and Larry aren't arguing as much, thanks to MST.
"I think the best thing we learned from MST is to disengage," said Sandra. "Larry and I can read each other pretty well, and we know when we get to that point that we need to walk away. Nothing gets solved when we're fighting. We do eventually come back to what's bothering us and try to address it and solve it in a calm manner."
Although their relationship is still a work in progress, their hard work is already paying off.
"Our relationship is a lot better, and we're getting closer every day," said Sandra. "We're not perfect, and we never will be, but I'm not looking for perfection. I think it's a balance."
Laura Jurasek is the communications and marketing specialist for Highfields, Inc.