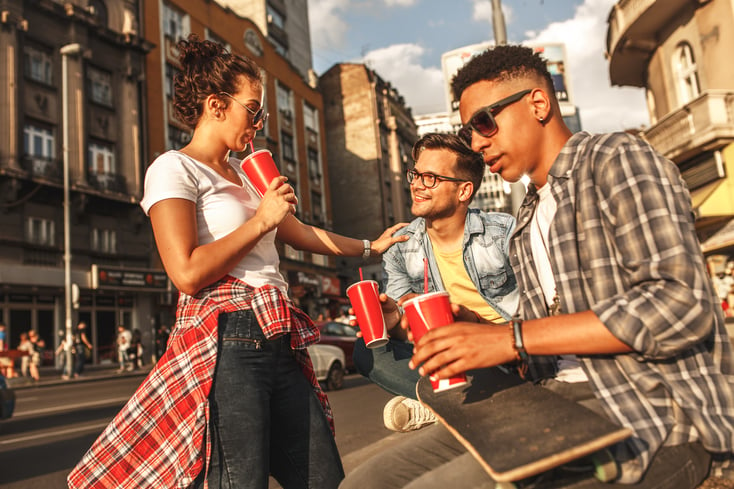 Summer is here, and teenagers have a break from academic responsibilities—allowing them to have more time on their hands. During these months, the majority of adolescents have less structure and supervision and it is not a time to ignore the actions of youth illegal activity. While the overall juvenile arrest rates are decreasing, the number of teens who get in trouble with the law each summer remains high.
Common Crimes Committed
Researchers report around a 35% increase in juvenile crimes during the summer. There are a variety of reasons that lead to this rise. Throughout the warmer months, there are extended daylight hours allowing people to stay outside longer, ultimately creating more opportunities for misconduct to occur. Additionally, experts reveal that higher temperatures play a role in the common crimes committed due to windows and doors frequently left open. With all of these changes, youth are more likely to make the following violations:
Theft
Driving under the influence
Drug and alcohol offenses
Curfew violations
The Pandemic May be Contributing
Not only does summer play a role in the increase of crimes, but data suggests a global pandemic does too. Many states across the U.S. have experienced an increase in a multitude of violent and property offenses.
A report by the Council on Criminal Justice (CCJ) shows a 30% jump in homicides in 34 US cities in the summer of 2020, compared to 2019. The research also depicted that in 2020, the gun assault rate was 12.9% higher for the summer months of June through August than in 2019. Along with car thefts and break-ins, the FBI shows a 6% climb in vehicle thefts between January and June 2020, compared to the same time in 2019. Cities like Los Angeles, CA, Denver, CO, Scarsdale, NY, and Washington, D.C. have broken records for the number of cars stolen in 2020. In the District, total carjackings hit 345 in 2020 compared with 142 the year before. D.C. police believe the spike in crime is related to the pandemic due to the fact that teens are spending more time away from school and after-school activities, and they are now launching a task force to curb youth violence throughout the city. Understanding past crime rates is important to analyze preventive measures that help reduce violence in communities. Juvenile crime is especially important to notice and take actionable steps that decrease the youth's chance of re-offending.
How Multisystemic Therapy Prevents Juvenile Offending
While no single intervention can eliminate a city or neighborhood of crime, implementing evidence-based juvenile interventions can help begin reversing patterns of delinquency. When youth are susceptible to peer and community influence, each adolescent who turns away from violence isn't only benefiting themselves—they are also creating safer, more inclusive, and crime-averse communities.
Multisystemic Therapy (MST) offers an alternative juvenile delinquency prevention program. Instead of placing teens in detention centers, group homes, or away from their families, therapists work in the home, addressing the root causes of anti-social behavior.
MST reduces juvenile delinquency and antisocial behavior by addressing the core causes of such conduct—and views the client as a network of systems including the youth, their family, peers, school, and neighborhood. Therapists have small caseloads and are on-call 24/7—providing services in the home at times convenient to the family. The average length of treatment is between 3 and 5 months, and therapists and provider agencies are held accountable for achieving change and positive outcomes. Not only can communities see a dramatic cost savings of up to $200K per youth, but at the close of treatment, 87% of juveniles treated have not been arrested.
Multisystemic Therapy (MST) is an evidence-based alternative to incarceration. MST effectively treats troubled youth and their families by utilizing a built-in suite of services within the home, school, and community settings. Services include but are not limited to: social skills training, drug and alcohol intervention, mental health services, and peer management.
For more information about MST's proven effectiveness, click here.