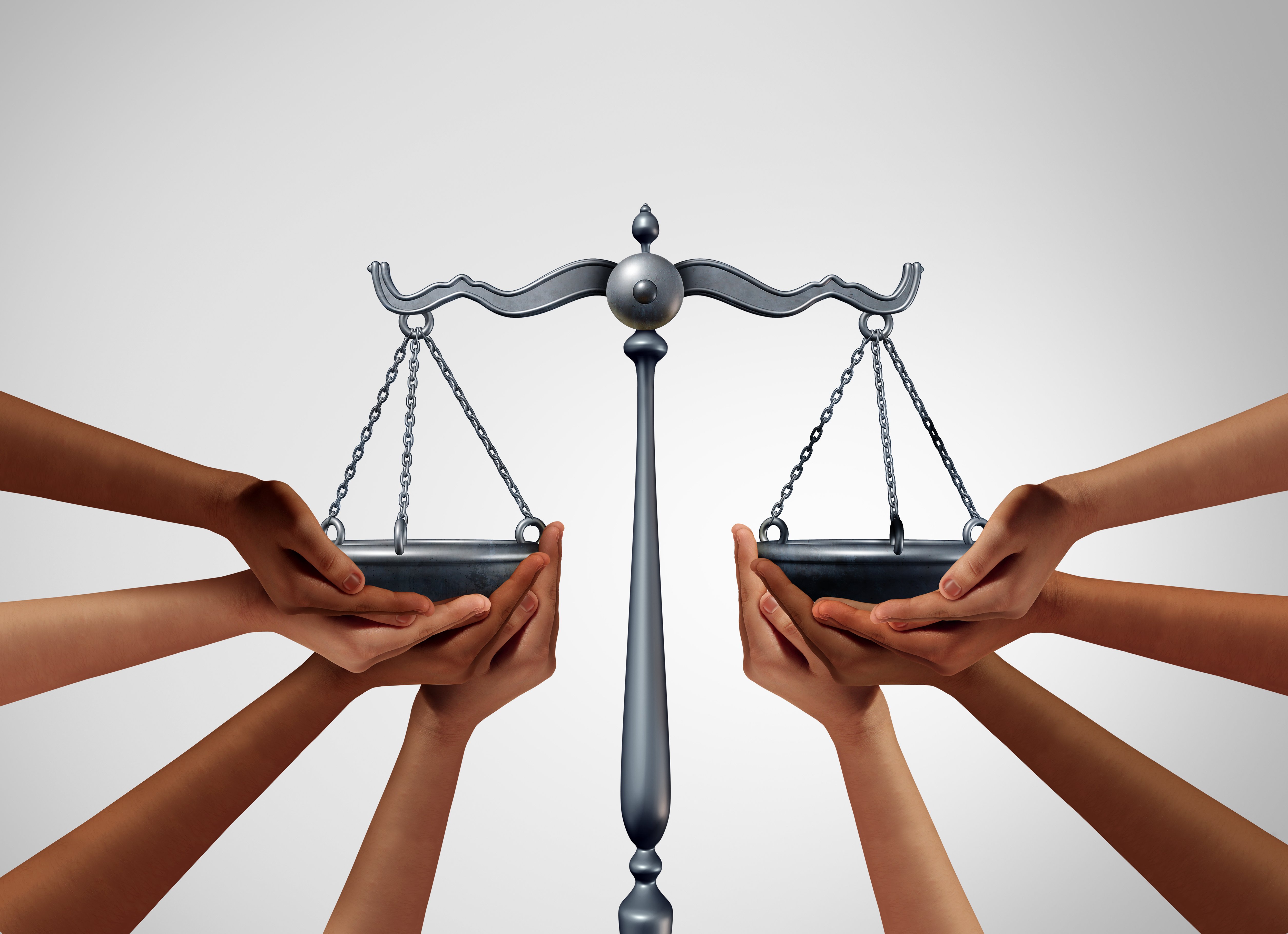 When the Juvenile Justice and Delinquency Prevention Act (JJDPA) was passed into law in 1974, a part of the legislation included the creation of State Advisory Groups (SAGs). While the official names for each SAG across the U.S. is determined by the state, they all have the same purpose: to ensure that states are following the JJDPA, acting as a liaison between federal and state governments. SAGs have the authority to help set program goals, to help guide the writing and implementation of new policies, to create a three-year state juvenile justice and delinquency prevention plan, and to administer federal funds received through the JJDPA. This role includes deciding how best to spend each state's annual federal grants, which have in recent years been on the decline. This reduction in funding has required SAGs to adapt and become more creative with yearly budgeting in order to follow federal regulations, a task that is becoming increasingly difficult for them to manage in order to keep their state in compliance.
Best Practices for State Advisory Groups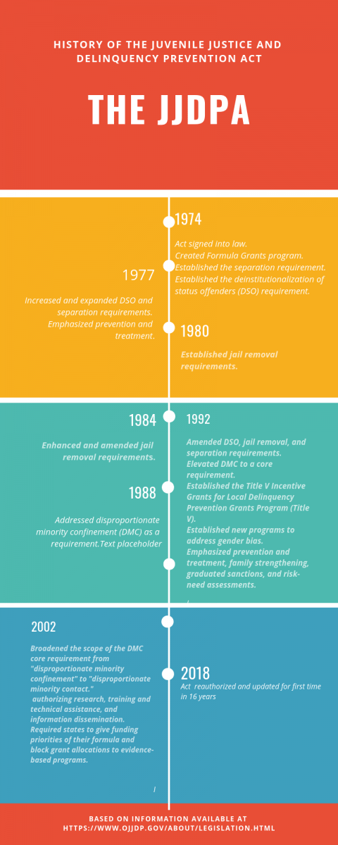 The topic of the best practices for SAGs as states become increasingly cash-strapped is the subject of a new report by the Coalition for Juvenile Justice (CJJ), a nationwide coalition of SAGs and their allies. Since 2002, cuts to two of the federal grants offered to help states comply with the Juvenile Justice and Delinquency Prevention Act have been significant: Title II was cut by 32.4 percent, and Title V by a staggering 74 percent. A third grant, the Juvenile Accountability block grant, was eliminated completely. "It's left many states sort of wondering, what's my role," said Naomi Smoot, the executive director of the CJJ. "Many of them have been able to figure that out and have found new ways to lead through policy and sort of system change, while others are sort of trying to find a role that works for them."
Released just six months after the JJDPA was reauthorized, the report includes sections on some of the changes made to the JJDPA, as well as suggestions on how states can implement them. "It's going to have a huge impact on our work, and we really need to be prepared for those changes," said Vazaskia Crockrell, the Director of the Office of Juvenile Justice in Washington and the juvenile justice specialist for the state's SAG. These sections are particularly relevant for SAGs: during the reauthorization process, then-Attorney General Jeff Sessions had the Office of Juvenile Justice and Delinquency Prevention (OJJDP) pull out a manual of guidance documents that had previously been provided to states to help them comply with the JJDPA. The manuals were never replaced, and new ones have yet to be published, leaving SAGs to figure out compliance with the JJDPA on their own. "We need something now," said Crockrell about the lack of guidance from the federal government. "I think this [report] will help us but there's still processes, procedures, forms, documents required."
JJDPA Compliance Through Consistency
The report focuses on topics aimed at helping SAGs to lead change within each of their own states, in order to ensure they are in compliance with JJDPA regulations. First and foremost, the report recommends that SAGs are very consistent with their compliance monitoring. Some states have opted to create compliance committees within their SAG, to ensure that all youths who come into contact with their juvenile justice system receive the best care possible. Other areas where the report suggests that SAGs can enact change to be in compliance with the JJDPA include:
Recommending policy changes that help to improve juvenile justice in their state, in order to always be moving toward a developmentally sound system.

Educating policymakers and lawmakers on changes that are necessary in order to maintain or achieve compliance with the JJDPA.

Recognizing and addressing racial and ethnic disparities within their system, and developing an actionable plan with measurable goals to address these disparities.

Educating judges and attorneys on the new requirement of a valid court order to be able to legally hold a juvenile in a secure facility for a status offense.

Ensuring changes are made in order to comply with a new requirement to guarantee no juveniles are held in a facility in which they are in either sight or sound range of an adult prisoner.

Creating subcommittees for key issues within the state, such as adequate treatment for mental health or substance abuse, in order to address them in a more direct way.
Reauthorized Juvenile Justice and Delinquency Prevention Act Still Needs Work
In February, Naomi Smoot, along with Campaign for Youth Justice CEO Marcy Mistrett, co-wrote an op-ed that called on the OJJDP to release new guidance documents in order to help states comply with the changes in the newly reauthorized JJDPA. "There is much work to be done as a result of the Act's reauthorization and, as is often the case, limited resources with which to accomplish it," they wrote. "It is critical that the states receive clear guidance on what is expected of them for compliance." According to Smoot, the recently released SAG report is not meant to be a replacement for the guidance documents, nor is it in response to the Justice Department's inaction on the matter. Smoot and Mistrett hope that the federal government will release new guidance documents as soon as possible. In the meantime, SAGs across the country can at least use this report as a jumping-off point in order to ensure that they are in compliance, and that juveniles in their systems are receiving the best care and most appropriate treatment possible.
Multisystemic Therapy (MST) is a family-and-community-based alternative to juvenile incarceration with proven results. In addition to treatment effectiveness, MST is also proven to save money for communities. For more information about MST's cost savings, click here.