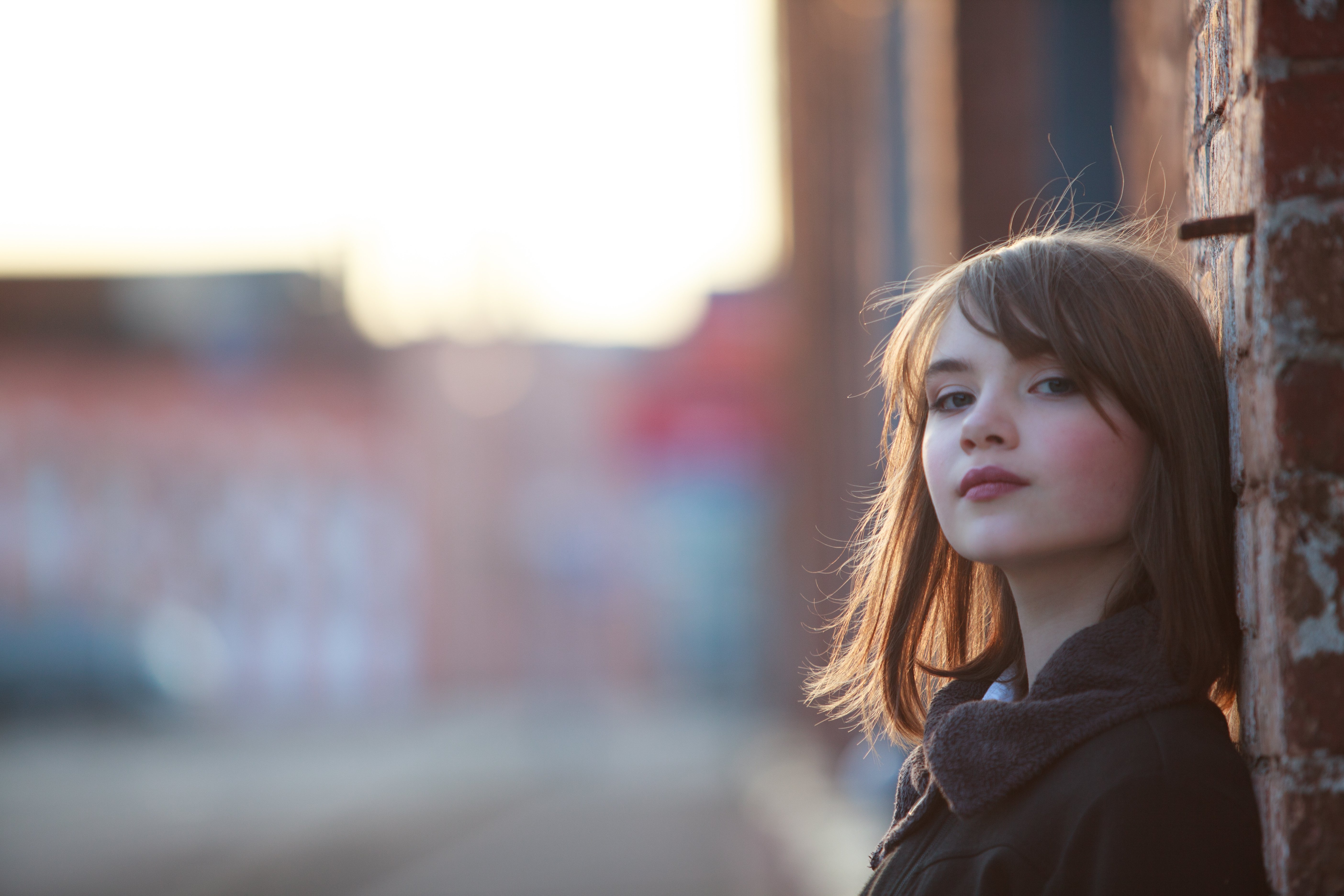 Twenty-year-old Amber Graves was just five when her parents abandoned her and her one-year-old brother in the Bronx, New York. Graves and her brother spent years bouncing between homelessness and foster homes, with Graves also at times incarcerated for crimes she committed to help them get by. "My main priority wasn't a dollhouse," says Graves of the experience. "It wasn't the race cars. No type of kid toys. It was making sure that my brother and I were safe and getting us out of this predicament."
It has been estimated that 4.2 million youth between thirteen and twenty-five experienced homelessness during 2017, a significant increase over previous years. In an effort to find out just how many of these youths have had experience with law enforcement, the Family and Youth Services Bureau conducted a survey of 654 youths in 11 major cities across the U.S. Their findings were stark: eight out of every ten youths had at least one interaction with police in their lifetime, six in ten youths had been arrested at least once, and four in ten had spent time in a detention center, prison, or jail.
Status Offenses and Survival Crimes Lead to the Most Arrests
For homeless youth, avoiding interactions with law enforcement is an almost impossible endeavor. For them, the daily realities of life on the street make such interactions almost a given. As with non-homeless youth, status offenses lead to many of the homeless youth arrests and detainments every year, including truancy, curfew violations, and running away from home. Truancy is a significant problem for homeless youth, as finding reliable transportation to and from school each day can prove to be difficult. This can even hold even true in major metropolitan areas with well-established public transportation systems, as homeless youth often cannot afford to pay the fares. Curfew violations are difficult for homeless youth to avoid as well. With no stable place to stay every night, many homeless youths are forced to find a place outdoors to sleep for the night. This reality can lead to other issues with law enforcement. If a youth is staying out in the open, they risk being cited for a curfew violation. If instead they try and find someplace more sheltered, they risk being cited for trespassing, even for something as simple as sleeping on a park bench past dusk. Another big contributor to youth homeless interactions with law enforcement is survival crimes. Among the most common survival crimes is the shoplifting of food or other necessities, as well as stealing money with which to buy food.
A New Generation of Homeless
In recent years, homelessness within the US has become an ever-increasingly complicated topic. In decades past, the homeless population was mostly comprised of single men, who were often black rather than white. The 2008 housing crisis, along with the recession that followed it, began an enormous shift in homelessness across the country. Shelters noticed a surge in the number of families looking to them for assistance, coming from a myriad ethnicities and economic backgrounds. Many had lost their homes in the crisis, and though some were still employed, finding affordable housing had become almost impossible. Not long after the housing crisis came the nationwide opioid epidemic. The two factors combined to create an ever-increasing population of homeless youth.
The Effects of Underfunding
The uptick in homeless families coming to shelters for assistance meant that shelters were operating at capacity most of the time and having to turn people away as their beds were filled each night. Young males most frequently encounter this issue, as shelters prioritize beds for small children and young females, at times not allowing any males over a certain age. "We see where boys have been put out so that the rest of the family can have a safe place to stay," said Trish Hobson, executive director of the non-profit The Relatives, which serves homeless youth in North Carolina. Hobson says that it isn't unusual for them to try and assist young males over fifteen that aren't allowed in local shelters, only to find them sleeping in the organization's doorway the following morning because they couldn't find anywhere to stay.
Despite the ever-growing demand for resources to serve the growing homeless population, across the nation, programs that aim to assist runaway and homeless youth are "incredibly underfunded," according to Amy Louttit, a public policy associate at the National Network for Youth in Washington, D.C. "The runaway and homeless youth programs have not experienced the cuts in funding other federal programs have," Louttit said. "[But] we're still far under the authorized amount, which was $165 million under Obama. Congress hasn't approved that amount yet but we're at just over $120 million for the entire country. We're incredibly underfunded."
Opportunities for Change
To fully address the issue of youth homelessness, we first need to fully understand the underlying issues that lead to it. From there, it is possible to determine what kind of aid to provide a youth in order to meet their needs. According to Naomi Smoot, executive director of the Coalition for Juvenile Justice, "Anytime we can connect young people with services as opposed to putting them in the penal system, that's always preferred, especially when looking at young people experiencing homelessness." These responses will keep homeless youth from becoming entrenched in the juvenile justice system, because, as Smoot puts it, "Addressing those issues instead of criminalizing them is essential."
Multisystemic Therapy is a proven intervention for at-risk youth and families, and can address many of the underlying behaviors that can potentially drive a youth to leave home. For more information, click here.