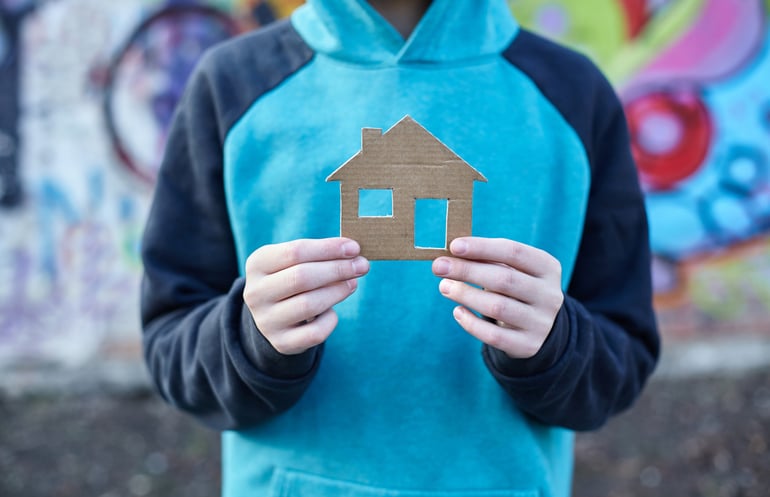 Home should be a safe haven for many during this pandemic, but for some children it can be a place of fear. The COVID-19 pandemic has brought many life-threatening consequences, including a drop in child abuse reports with many states reporting a drop of as much as 50%. While this may seem like good news, some experts fear it does not necessarily mean that fewer kids are at risk, but that the people required to report suspected abuse have less contact with children. Other experts, however, believe that this fear is premature and overblown.
Child abuse reports are usually reported by teachers, school resource officers, childcare workers, and other members of the community, but due to social distancing guidelines, these community members do not see children as often. A drop in these reports was noticed in most states during the weeks that schools closed.
The COVID-19 pandemic has caused several stress factors including caretakers losing jobs, having children around the home 24/7, and an accumulation of bills. Social isolation combined with financial stress results in fewer people available to offer help to struggling parents. The United States lost 20.5 million jobs in April, according to the Bureau of Labor Statistics.
In an interview with CNN, Anna Gassman-Pines, a Duke University professor with expertise on the effects of unemployment on children, said, "In very stressed communities where there have been a lot of job losses -- even the families where the adults have managed to maintain employment -- that community has an increased risk for child maltreatment because of concerns of everyone in that community about uncertainty around their jobs, feelings of instability, worry about the future."
The Consequences of Losing Mandated Reports
Due to social distancing guidelines, mandated reporters do not have the access they used to have to children, however, according to federal data, reports by teachers and school staff were not substantiated 90 percent of the time. According to data from the National Data Archive on Child Abuse and Neglect, most hotline calls made by teachers do not turn out to be validated very often.
Because of the reports of the effects of unemployment on families, many untrained individuals, such as neighbors and community members, are being asked by news outlets to surveil communities that are being hit by unemployment. The danger of this is that it targets poor and at-risk families, and disproportionately draws attention to an already vulnerable group of people.
Now more than ever, families need support as they overcome these obstacles. Evidence-based programs, such as Multisystemic Therapy (MST), provide a bridge of support for families as they navigate the ever changing environment during this pandemic. Removing a child from their home is a big deal, and even more so now with social distancing rules, meaning that once a family is pulled apart, there will be less opportunity for in-person visitation due to a slower ability to move cases along.
What MST is Doing
During the COVID-19 pandemic, MST Services continues to operate internationally. Therapists continue to offer support to families through social distancing and telehealth methodologies such as telephone and/or video-based options. Multisystemic Therapy (MST) is designed for youth at high risk of out-of-home placement. Youth and families referred to MST are often among the most vulnerable and without treatment are likely to struggle with school, employment, relationships, substance use, and criminal behaviors into adulthood, which has a substantial economic impact on communities.
Participation in MST is associated with decreased use of social services, inpatient mental health, and residential services. MST supports healthy family relationships between caregivers, their children and among siblings.
MST Services has developed detailed guidelines about adjusted approaches and distributed these to MST teams worldwide. As teams transition to operate under these guidelines, Multisystemic Therapy experts are spending additional time with each team. Drawing on the best evidence related to these adjusted approaches, MST is encouraged by feedback from teams based in COVID-19 'hotspots.' MST Services will continuously monitor the impacts on service delivery and client outcomes and will adjust guidelines as required.
To report child abuse and/or neglect please find your corresponding state number here.
Multisystemic Therapy (MST) is an evidence-based program for at-risk youth and families. MST utilizes a built-in suite of services within the home, school, and community settings. Services include but are not limited to: social skills training, drug and alcohol intervention, mental health services, and peer management.
If you know of someone that would benefit from MST or you would like to start an MST program in your area, please click here.