The Juvenile Justice and Delinquency Prevention Act (JJDPA) may be the long-awaited bicameral win that Congress has been searching for this year
First enacted in 1974, the JJDPA provides four core protections for young people who are involved in the juvenile justice system. The legislation ensures that youth are not housed in adult facilities, that they are sight and sound separated from adult inmates, and that states address racial and ethnic disparities within their systems. The law also prohibits the incarceration of young people for status offenses such as running away from home and skipping school. These status-offense behaviors are illegal only because the person engaging in them has not yet reached the age of majority.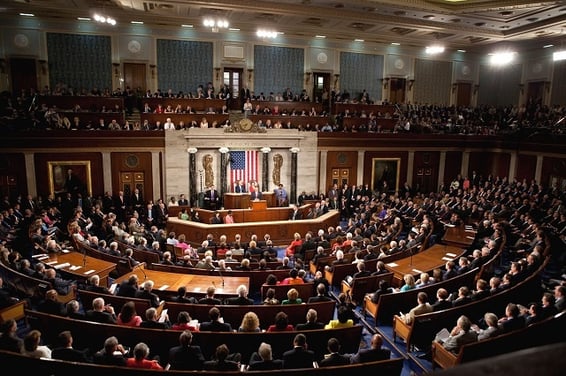 The JJDPA remains is the landmark federal legislation related to juvenile justice in our country. However, it has not been reauthorized since 2002. Since then, we have learned much about the need for trauma-informed care and adolescent brain development. New evidence-based practices for treating young people's underlying needs have also emerged.
Congress has been working for several years on a reauthorization bill that would include these and other critical updates. In recent months, it gained momentum in both the House and Senate. On Aug. 1, the Senate approved S. 860, legislation sponsored by Senate Judiciary Chairman Chuck Grassley, R-Iowa, and Sen. Sheldon Whitehouse, D-R.I. The House passed similar legislation, H. 1809, on May 24. Rep. Jason Lewis, R-Minn., Rep. Virginia Foxx, R-N.C., and Rep. Bobby Scott, D-Va., headed up the push for House reauthorization.
High cost of incarceration
The JJDPA provides a way for Congress to come together across the aisle to secure a win for our kids and our country. The bills provide protections for some of our most vulnerable youth, while simultaneously saving taxpayer dollars by funding and encouraging alternatives to detention. Incarcerating a young person costs taxpayers as much as $148,767 a year. This price tag outpaces the average amount spent on a four-year college education at a public university. Investing in community-based services, meanwhile, can reduce recidivism, and improve community safety. By cutting down on future crime, community-based services have been shown to yield a taxpayer savings of up to $8 for every $1 spent.
Some of the provisions included in the legislation are especially beneficial. As originally enacted, the JJDPA included a blanket prohibition on the incarceration of young people who engaged in status-offense behaviors. An exception to this rule was added in 1984 to permit states to securely detain youth when these behaviors are in violation of a valid court order. The House bill aims to phase out this exception. A similar provision was removed from the Senate bill at the objection of Sen. Tom Cotton, R-Ark.
The Coalition for Juvenile Justice encourages Congress to approve a final bill that will phase out the valid court order exception and end the incarceration of children who need services, not jail time. The time is now to ensure that our communities and children are kept safe.
What can you do?
Contact your member of Congress today and ask them to support a reauthorization of the JJDPA that includes the phaseout of the valid court order exception. It only takes a couple of minutes, and it will make a world of difference for our communities and youth.
Naomi Smoot is the Executive Director of the Coalition for Juvenile Justice
To learn more about the current costs of juvenile incarceration, check out this infographic.