We acknowledge and pay respect to the Traditional Custodians of the land upon which we work. We also pay respect to Elders past, present and future and recognise the strength, resilience and capacity of Aboriginal people from this land.
Child abuse and neglect is not unique to any one continent, country or city. Across the globe, governments and non-government organisations are working together to support those most vulnerable in our communities to reach the best possible outcomes and lives.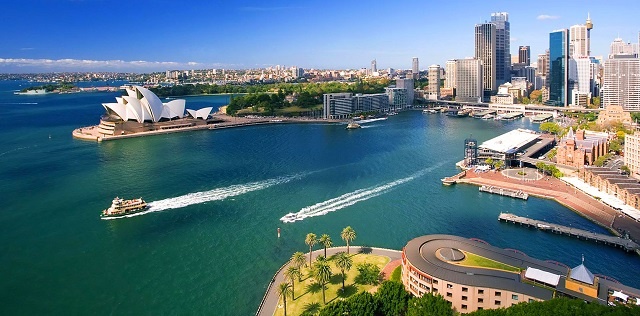 In Australia, each state and territory has its own child protection system and is responsible for looking after the children and families within their boundaries. In 2015/16, Australian state and territory governments collectively spent almost $4 billion on child protection and out of home care services.
Despite the high investment, statistics show that governments are not doing enough for our most vulnerable children and families.
Independent review of out of home care in New South Wales
Less than a year ago, an independent review into the out of home care (OOHC) system in New South Wales (NSW) was wrapping up. It was commissioned by the then NSW Premier in response to the increasing OOHC population and continuing poor outcomes for the most vulnerable children and families. The review found that the system is failing to improve long-term outcomes for these children. Outcomes are particularly poor for Aboriginal children, young people and families, who are currently overrepresented in the OOHC system.
The review highlighted the need for changes to ensure the system is coordinated and responsive, based on evidence, and most importantly centred on the needs of vulnerable children and families.
The reform, Their Futures Matter: a new approach to child protection and wellbeing in NSW, brings together the changes across government. The new approach will build a more coordinated system, providing needs-based supports to vulnerable children and families, with a focus on improving outcomes for Aboriginal children and families.
As part of this reform, the Department of Family and Community Services (FACS) is implementing MST-CAN and FFT-CW in more than 14 locations across the state. FACS is providing 900 new places each year in these intensive intervention programs, with half dedicated to Aboriginal children and their families.
Aboriginal families
To meet the needs of Aboriginal children and families, FACS has engaged an Aboriginal Implementation Support Team (from The Aboriginal Child, Family and Community Care Secretariat [AbSec]) and a local intermediary (OzChild) to support the work of FACS district offices and services providers.
Some considerations include:
being respectful and visiting Aboriginal organisations across NSW, and in local communities set to receive the service to explain what the service will mean for Aboriginal families
having a dedicated Aboriginal Implementation Support team that will work alongside the local and international implementation intermediaries to provide cultural support to all teams
acknowledging that an Aboriginal family unit looks different than a non-Aboriginal family unit and understanding what this means for the therapist
recognising that Aboriginal families will prefer to be treated by an Aboriginal therapist. An Aboriginal therapist and the family will have a shared connection, a familial bond, a deep understanding of culture and history, and a common belief system that will give the family trust, respect and comfort
inviting Aboriginal families to provide feedback about communication resources, such as brochures, designed and created for therapists and FACS caseworkers to explain the new service to vulnerable children and families
supporting Aboriginal organisations to use culturally appropriate position titles for their team members, in consultation with the model purveyors
providing Aboriginal cultural competency training for the U.S. model purveyors, experts, consultants and trainers so that they gain a broader understanding of Aboriginal history and context within Australia
As with any implementation on this scale, there are many challenges. One of the biggest has been recruiting suitable, qualified staff, particularly Aboriginal staff. FACS has engaged a recruitment company to facilitate a campaign to source healthcare professionals to complement individual organisations' recruitment strategies.
Another challenge is that the effectiveness of these models with NSW Aboriginal populations has yet to be evaluated. FACS will collect data and closely monitor outcomes. FACS will also engage an external consultant to undertake an independent process and outcomes evaluation.
In the next couple of months, the newly recruited teams will be trained and will start to see families from August 2017.
For more information on the NSW implementation of the models, independent review or the reform framework email servicesystemreform@facs.nsw.gov.au.
For information about the NGOs delivering the service and their locations, click on the below for specific roles available:
To learn more about how MST-CAN can help build stronger families, download this white paper.