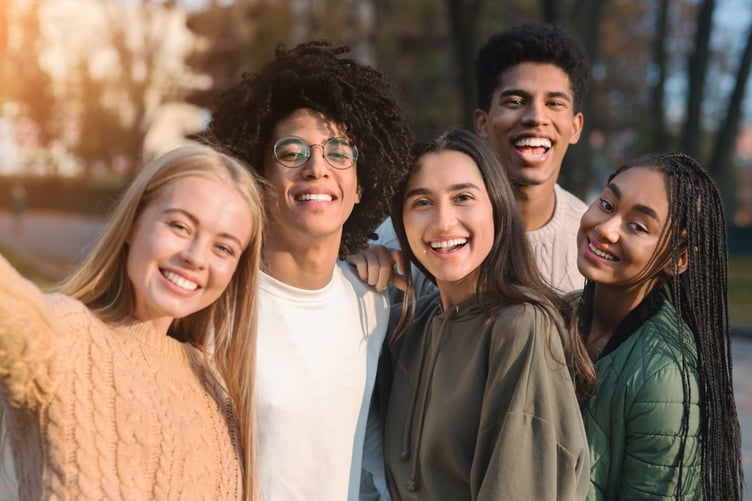 Diversion programs provide an opportunity for youth to receive support from their communities and families rather than interacting with the juvenile justice system. Diversion can be used as an alternative to arrest and prosecution or as a step along the way during the process of adjudication. This is a less punitive approach that focuses on keeping youth at home with their parents and avoiding criminal records that make adulthood difficult to navigate.
These alternatives to juvenile justice system involvement are important for providing teens and their families with the tools necessary for lifetime success, safety, and happiness.
The Importance of Youth Diversion Programs
Although the number of teens living in juvenile residential facilities has steadily decreased over the last 20 years, there remains over 20,000 youth living in juvenile residential facilities.
According to Casey Family Programs, group and institutional placements generally have adverse effects on children. ​"Any­thing over three months tends to pro­duce worse behav­ior," states Allen Pol­lack, divi­sion direc­tor for youth ser­vices and com­mu­ni­ty impact for the Den­ver Depart­ment of Human Ser­vices.
The adverse effects of residential facility placement include:
• Higher re-entry rates after returning to families than youth in other types of out-of-home care settings (i.e., foster homes).
• Increased likelihood of displaying delinquent behavior as compared to peers in foster care.
• Poor educational outcomes, including lower test scores in basic English and math.
• More likely to exit the educational system before graduating than those in foster care.
• Risk of physical abuse in group residential facilities.
• Lack of opportunities to develop life skills and positive relationships.
Alternatively, diversion programs have numerous benefits for youth at risk of juvenile justice system involvement.
8 Benefits of Diversion Programs
Benefits of diversion programs for at-risk teens include:

1. Reducing stigma around justice system involvement
Youth diversion programs provide an opportunity for judges to identify those at risk for involvement in crime and choose to divert them toward services and treatment designed for skill-building and rehabilitation. Positive outcomes of diversion programs can help restore families' and community members' faith in the juvenile justice system.

2. Preventing association with delinquent peers
Placing youth in residential facilities with others who have various degrees of criminal behavior puts teens at risk of becoming influenced by or victims of their peers that have delinquent behaviors.

3. Holding youth accountable for their actions
Although diversion programs work to avoid residential placement and juvenile probation, they do not allow youth displaying delinquent behaviors to avoid responsibility. Instead, diversion programs help teens confront the reasons behind their maladaptive behavior and work toward long-term solutions.

4. Providing proportionate responses to delinquent behavior
Standardized screenings and assessments are among the best practices for diversion programs. Such tools are effective for predicting the likelihood of recidivism, identifying criminogenic needs, and determining the level of risk a youth poses.

5. Providing youth with opportunities to connect with services in the community
Teens that are sent directly to residential facilities, placed on probation, or assigned another form of punitive justice may not become aware of valuable community-based services that can help them succeed now and later in life. Diversion programs allow youth to discover which services are available and find what works best for their situations.

6. Reducing court caseloads, detentions, and out-of-home placements
Youth diversion programs provide an alternative to formal prosecution and incarceration for youth who commit minor offenses, which reduces caseloads for prosecutors, judges, and probation officers.

7. Reducing justice system costs and preserving resources for youth who pose a greater public safety risk or have greater needs for services
According to the Office of Justice Programs, youth diversion programs can save justice systems up to $98 for every dollar spent.

8. Improving relations between youth, community, and the police
Diversion programs can help teens and their families avoid negative interactions with law enforcement officials by referring them to community-based treatment programs rather than the justice system. Additionally, such programs help youth build valuable life skills that can make them productive members of society and avoid conflict with peers.

Youth diversion programs are an excellent way to keep children out of the justice system and provide them with tools for success now and later in life. Many programs can achieve the desired outcomes, including multisystemic therapy (MST).

Multisystemic Therapy for Youth Diversion
Multisystemic therapy is an evidence-based alternative to incarceration or severe system consequences due to serious externalizing, anti-social, and/or criminal behaviors.

MST is based on the belief that problems in one area of a person's life are often related to problems in other areas. For example, if a person has trouble getting along with his peers at school, he may also have problems getting along with his parents at home. Or if a young person does not do well in school, he may have trouble meeting other goals in life such as getting along with others or finding a job.

MST helps families identify these connections between different areas of their lives and provides them with specific strategies for solving these problems together.

Although we have seen a steady decline in the number of teens referred to juvenile residential facilities, there is still a need for less punitive alternatives. Youth diversion programs, like MST, provide children and their families with the skills necessary for correcting maladaptive behavior and avoiding interactions with the juvenile justice system. Increased use of these programs can help young people avoid punitive punishment and its associated risks.

MST Services effectively treats youth and their families by utilizing a built-in suite of treatment modalities within the home, school, and community settings. Treatment is tailored to the family and their individual strengths and needs which could include but is not limited to the following types of interventions: Family Therapy, Cognitive Behavioral Therapy, Drug and Alcohol treatment, Mental Health Services, Peer Ecology Assessment and Intervention, Trauma-informed treatment, and Educational/ Vocational Support.

If you or someone you know is interested in learning more about Multisystemic Therapy,
contact MST Services.