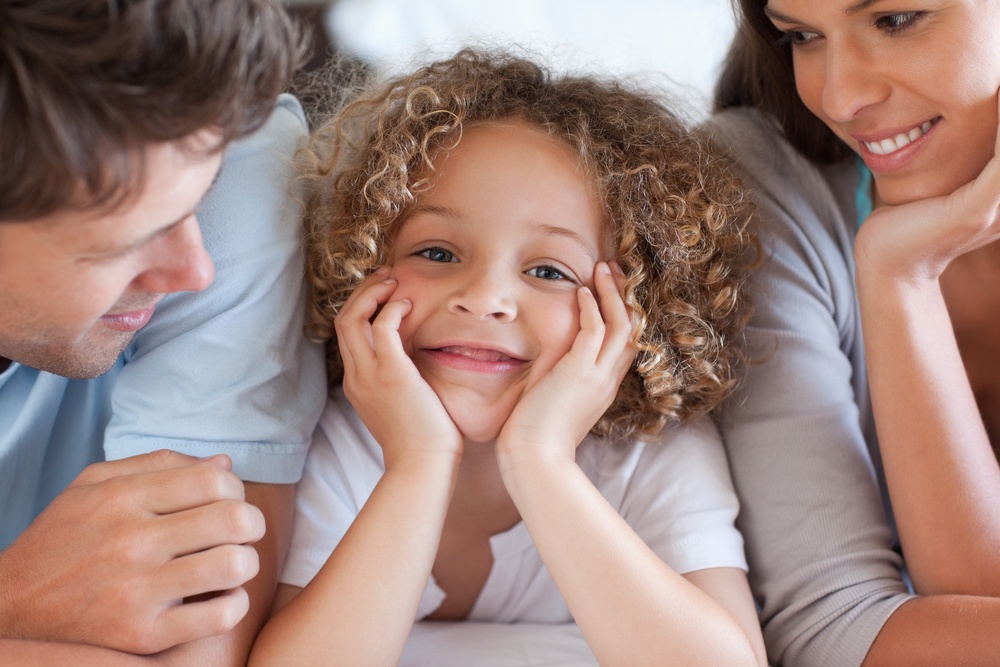 In 2017, there were more than four million reported incidents of child abuse and neglect in the United States, involving roughly seven-and-a-half million children. These incidents can stem from a range of situations including neglect, exploitation, physical abuse, sexual abuse, and emotional abuse. While rates of child abuse have reduced over time, today the U.S. ranks as having one of the highest rates of child maltreatment among industrialized nations. With rates remaining largely stagnant in the last few years, there is certainly still much to be done.
National Rates of Child Abuse and Neglect
All child protection agencies and national groups track child maltreatment data. According to the Crimes Against Children Research Center, the 2017 rates released in January of 2019 showed decreases in child abuse and neglect. Neglect rates were down 12 percent since 1990, and physical abuse cases were down 52 percent. Sexual abuse cases had the steepest decline, with 65 percent fewer cases reported than in 1990. The news for rates between the 2016 and 2017 statistics, however, is not as positive. While neglect cases dropped one percent in that timeframe, sexual abuse rates were essentially unchanged, and physical abuse rates rose five percent. The highest rate of maltreatment was in children under one year of age, who experienced abuse at a rate of 25.4 percent for every 1,000 children. Over 140,000 children were removed from their parent's care as a result and were placed out of the home.
Data on child abuse-related deaths, unfortunately, showed an increase in rates as well. There were eight percent more deaths due to child abuse in 2017 versus 2016, with half of the increase attributable solely to the state of Texas, and another quarter to Indiana. This rate averages out to roughly five child abuse-related deaths occurring each day in the U.S. Just under 72 percent of those deaths were children younger than three years of age; about 50 percent were under 1 year of age, making this age group four times more likely to die from abuse than children one year of age or older. Of the children who died, 75.4 percent suffered neglect, and 41.6 percent suffered physical abuse either exclusively or in combination with another form of maltreatment.
Risk Factors and Caregivers
Based on scientific literature, risk factors for child maltreatment vary across multiple systems such as family, parent, child, school, and social network. Many states report on risk factors for child fatalities. Of these states, 26 reported that 6.1 percent of child fatalities had a caregiver with a risk factor of alcohol abuse; 30 states reported that 17.4 percent of child fatalities had a caregiver with a risk factor of drug abuse; 27 states reported that 10.4 percent of child fatalities had a caregiver with a financial problem; and 30 states reported that 10.4 percent of fatalities had a caregiver who was exposed to domestic violence. Most child abuse deaths are committed by the caregiver of the child—eighty percent of child abuse deaths involved parents, who were either acting alone, together, or with other individuals, while just 15 percent of child abuse deaths involved individuals that did not have a parental relationship to the child.
Government Efforts to Eliminate Abuse
As child involvement in the foster care system has increased in the last decade, so too has research into the system's impact on the children. While foster care is an important asset in helping to remove children from homes in which they are at risk of abuse or neglect, it can also cause problems for the children foster care programs aim to help. Separating children from their families is a traumatic experience, regardless of the quality of a child's home life, and the experience can leave a lasting impact. Many studies have shown that separation can lead to higher rates of delinquency and PTSD in children, as well as lower average yearly earnings in adulthood compared to children who received in-home family services.
In an effort to help reduce the rates of child abuse and neglect in the U.S., new legislation called the Family First Prevention Services Act (FFPSA) was introduced in February of 2018. Its aim is to help keep children safely with their families and avoid entering the foster care system. Emphasis is placed on the importance of children growing up with their families and providing services to families that address mental health issues, substance abuse prevention and treatment, and in-home parenting skills. The FFPSA allows states to use Title IV-E funding for prevention and family service programs, with each child or family allowed up to 12 months of cost-free services regardless of income. What's more, children and families can receive these services more than once if they are identified as a candidate for foster care again.
A Scientifically-Backed Program to Help
One of the caveats to receiving Title IV-E funds from the government for prevention and family services, which promises a 50 percent funding match per program, is that they must be a high-quality, research-supported program, with trauma-informed treatments. One of the programs available to states that adheres to the FFPSA standards is Multisystemic Therapy for Child Abuse and Neglect (MST-CAN), an adaptation of Multisystemic Therapy specifically designed to address the needs of families involved in child protective services. MST-CAN, whose effectiveness has been supported by three peer-reviewed studies, provides a comprehensive program that doesn't require families to visit multiple offices for different treatments. MST-CAN is not only trauma-informed, it directly treats adult and child trauma with research-supported interventions and can be completed in just six to nine months. Follow-up data shows that MST-CAN works: after 16 months, 95 percent of families that completed treatment reported no reabuse incidents, 86 percent of children lived at home, and 91 percent of children reported having no PTSD. Additionally, MST-CAN is more affordable for states than enhanced outpatient programs, with an average of $3.31 saved from every dollar invested in the program. The goal of the FFPSA and MST-CAN are one in the same: to keep families together whenever possible, by preventing child abuse and neglect through research-supported treatments. By funding an MST-CAN program, states are not only utilizing the resources made available to them by the FFPSA, they are also committing to enhancing the well-being of the most vulnerable families in their communities.
Multisystemic Therapy for Child Abuse and Neglect (MST-CAN) is an intensive family-and-community-based treatment for youth at risk of being placed outside of the home. For more information on how MST-CAN treats youth and their families, click here.