How one judge is making a difference in the lives of the youth and community he serves
In 1899, the first-ever juvenile court was established in Cook County, Illinois. Within 25 years, almost all states had a juvenile-court system setup. Their primary goal was to rehabilitate, not punish, young people who committed delinquent acts. Thus, from its very inception, the juvenile-justice system was intended for prevention and rehabilitation.
There are a few key differences between the juvenile-court and the adult criminal-court system. Of major significance, juveniles are not entitled to a trial by jury.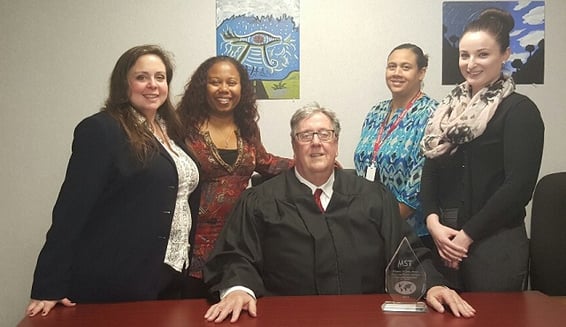 Magistrate Charles Levesque, center