Virginia replaces correctional centers with evidence-based practices, MST is one of them
In June 2017, the Virginia Department of Juvenile Justice (DJJ) closed its Beaumont Juvenile Correctional Center, which had been housing more than 160 young men. The center had first started receiving youth offenders in 1890, and its yearly budget had grown to $26,039,540 by 2016.
The closing was good news for some youth advocates. Even better news came this month when the DJJ announced it would be using savings from the closing to fund Multisystemic Therapy (MST). In a statement, the department referred to MST as "a highly-regarded evidence-based model," which would be made available "to court-involved youth in traditionally underserved areas of the Commonwealth."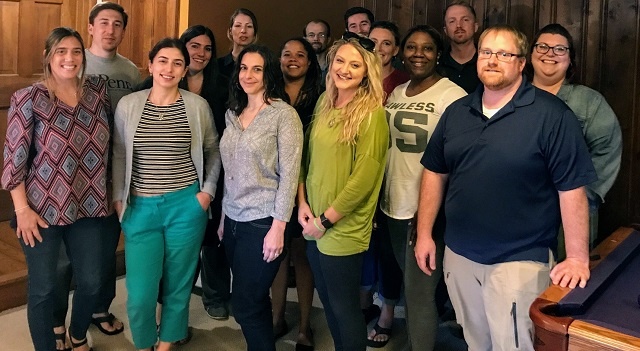 Members of the new MST teams
Citing MST as a program that works intensively with the entire family, it added, "MST empowers the families of youths exhibiting antisocial and delinquent behaviors as full collaborators in the planning and delivery of treatment." The program will receive probation and parole referrals. Mike Neilson, a probation officer, said he would be sending MST some of the most high-risk juveniles.

Initially five teams
At first there will be MST teams in four areas: Christiansburg, Martinsville, Waynesboro and Woodstock, with the latter having two teams.
Three years ago, the DJJ began using research and data to identify and introduce programs that "have proven to provide better outcomes for youth." This led to bringing evidence-based services to the Commonwealth.
"MST has proven itself effective time and again, because it targets the known causes of delinquency: family relations, peer relations, school performance, and community factors," said Valerie Boykin, DJJ's deputy director of community programs. "One of our key goals as we continue to transform our agency is to keep court-involved youth in their communities, near family support whenever possible, and out of an institutional setting. MST will play a major part in making this happen."