The Cost of Jailing Juveniles—Enough to Give You Sticker Shock
The Justice Policy Institute recently issued a report spelling out the staggering costs of incarcerating juveniles. The institute, a nonprofit think tank dedicated to finding ways to improve the justice system and reducing the number of people imprisoned, gathered information from 46 states on what they spend on their juvenile correctional facilities. These states accounted for 93 percent of the U.S. population in 2013.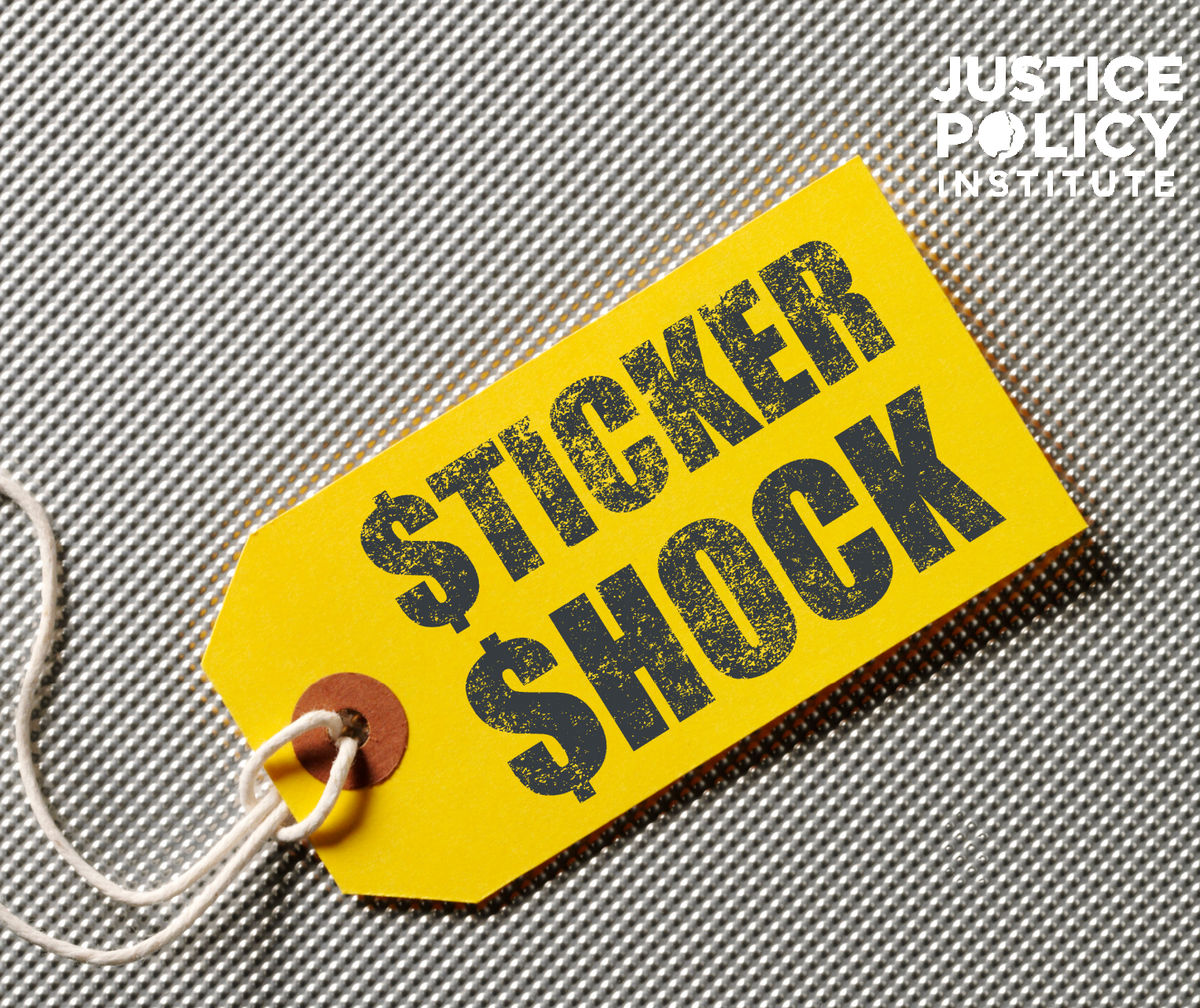 Staggering might not be a strong enough word for what the institute uncovered. Take South Carolina. It's estimated that the income for the average middle-class household is $44,163. And yet, the state shells out $155,490 annually for each incarcerated juvenile offender. New York spends $352,663 to lock up a kid and $22,552 to educate one. Do those numbers make sense? Florida Gov. Rick Scott doesn't think so. "We cannot afford the financial or the societal costs of unnecessary juvenile incarceration. By shifting our focus—and our investments—to the front end of the system, we will save not only money, but also lives."
By front end, Scott is talking about not shuttling kids into the system in the first place. Some states are acting to strengthen community-based interventions such as Multisytemic Therapy. Keep kids in their homes, schools and communities addressing the issues that led to the criminal behavior in the first place. According to the Justice Policy Institute, Kentucky, Hawaii and Georgia found better ways to keep "youth accountable, help young people transition and improve efficiency in the public-safety system."
There are some who might argue that keeping law-breaking kids out of jail to roam the streets will create more mayhem and result in more crime. The statistics don't bear that out. As incarceration rates dropped, so have crime rates.
Let's address some other issues. Lock up a kid, what does that do to her/his earning potential and how much will be lost in taxes that those kids might have paid had they gotten a better education and a better job? Researchers at Columbia University and the City University of New York estimated that the lost potential could add up to $4.7 trillion for what they called youth disconnected from education and work. Step back, take a deep breath and consider the country's national debt is $13 trillion.
Connecticut Sen. Christopher Murphy said, "When we lock up a child, not only are we wasting millions of taxpayer dollars, we're setting him or her up for failure in the long run. The system as it exists now is unfair to everyone involved and needs to be changed."
Some people believe that locking up kids will teach them a lesson so they keep out of trouble. Unfortunately, that is wrong. According to the Council of State Governments, "It's not uncommon for rearrest rates for youth returning from confinement to be as high as 75 percent within three years of release, and arrest rates for higher risk youth placed on probation in the community are often not much better. While there have been promising advances in the field, few juvenile justice systems can point to significant and sustained progress in reducing these recidivism rates.
Recidivism rates for youth involved in the juvenile justice system have been persistently high for many reasons, but not because nothing works. In fact, a wide-ranging body of research exists on how to reduce recidivism and improve other youth outcomes. However, juvenile justice systems have historically struggled to fully understand this research, apply it in a cohesive way, implement it with fidelity, and hold agencies and service providers accountable for results."
The report was not all about gloomy costs and statistics. It included recommendations. While the number of kids put into correctional facilities dropped from 267,000 to 147,000 from 2001 to 2011, the institute believes we as a nation can make better policy choices. It calls for incarceration being the last resort, for states "to shift public dollars from the most restrictive, most expensive options to community‐based options for treatment and supervision that keep young people at home, or close to home." Something that is part of MST's credo.
To learn more about how Multisystemic Therapy saves communities money in the short and long-term. Download this white paper.