Though controversial, King County is committed to keeping kids out of the system
Sometimes, it seems like it's one step forward and two steps back. Such it is with juvenile justice.
In 2016, California's Prop 57, which made it more difficult to shovel juveniles—as young as 14—into adult court, passed by more than 2 million votes. This was a definite step forward.
Then, you have the Missouri statute that went into effect. Jan. 1, 2016. Now in The Show Me State, an assault is classified as a class E felony instead of a misdemeanor. This means that should a couple of kids—no matter their age—get into a schoolyard fight, they can be charged with a felony. Think about how such a charge and conviction will follow that child through the rest of his or her life. This is a terrible step backward.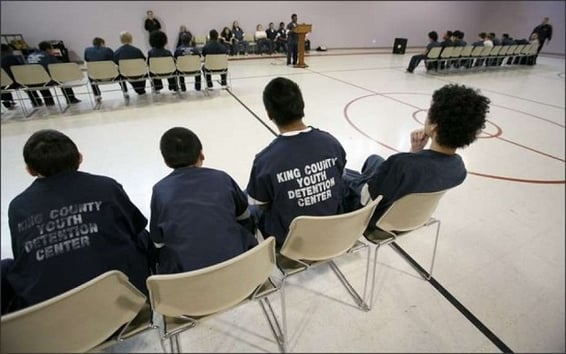 Which brings us to Seattle. At first glance, what is happening there could have been seen as a step backward. After all, the ultimate goal for the juvenile justice system should be developing alternatives to locking up youths with behavioral-health needs. Instead, Seattle was building a new detention center.
In 2012, the city council decided it was more cost effective in the long run to pony up for a new juvenile detention facility than throw money at repairing the existing one. The old building's conditions were described as toxic, cramped, and falling apart. The new facility would cost $210 million and under the original proposal, have three times—144—as many beds as the number in the old facility. As protests became louder, that number was reduced to 112.
That did not appease juvenile justice activists who pointed out that in December 2016, there were only 27 incarcerated youths. The King County (Seattle) Executive office said that figure was an anomaly of the holiday season. The average over eight months was 55 detainees.
Why a new jail at all?
For some, it wasn't a question of how many beds, but were any needed at all. Having no juvie center, however, ran against a county law that required one.
In December, Gov. Jay Inslee and newly elected Congresswoman Pramila Jayapal declared Washington "a hate-free state." Those protesting the detention facility called for a zero youth-detention zone.
Furthermore, Paul Holland, associate professor at Seattle University School of Law, and Kimberly Ambrose, a lecturer at the University of Washington School of Law, argued the "The current scale of the project is inconsistent with the evidence-based, community-oriented approach that has driven recent successes." They add that "Diverting resources in this way can only prolong the county's persistent failure to eliminate racial disparities in its detention practices."

In 2012, African Americans made up 42 percent of the youth jailed in King County, even though they represented only 7.7 percent of the overall juvenile population.
But all this doesn't tell the whole story.
"Safe Spaces" superior to lock-up
King County Executive Dow Constantine came up with a proposal that while not eliminating the jail, offered a plan that would go a long way toward improving the county's juvenile justice system. Modeling it after a program in Portland, Ore., he called for "Safe Spaces" to be added to the detention facility. These are basically for kids convicted of minor offenses— fighting in school, shoplifting, violating a court order by leaving a foster or group home. As is, two young people a day are sent to detention because there is no place else to put them. "Safe Places" would solve that problem, while at the same time giving the young people needed education and other services.
As Constantine sees it "This is the challenge: to travel together the long road toward our goal of zero youth detention. … King County is united on pushing forward with the best ideas in juvenile justice."
But King County is not content with waiting for juveniles to show anti-social behaviors. They want to give children a head start—beginning with pre-natal care—on living a productive life. With that in mind, a tax-levy initiative, Best Starts for Kids, was passed in 2015, after receiving the first-ever endorsement from the Seattle Foundation.
Recognizing that 75 percent of the county's general fund goes to its justice system, voters said yes to paying for proven strategies and programs that would keep youth out of the system altogether. This will add up to $65 million a year, or about $56 annually for the average property owner. This is seen as akin to an old oil-filter commercial, "You can pay me now, or you can pay me later."
So maybe there shouldn't be a rush to judgment on the King County juvenile jail. Seattle is looking for alternatives to detention such as Multisystemic Therapy (MST), which has two teams in the area. If the county relied on them more, then maybe more detention bed space could be eliminated as juveniles are kept at home, in school and out of trouble.
To learn more about what makes MST an effective intervention for high-risk youth, download this white paper.