The Policy and Practice of Building an MST Program
Registration is now open for Blueprints, the premiere conference aimed at disseminating science-based information on social programs that work.
Join us at MST Services' pre-conference on April 11 designed for people interested in learning how to positively impact juvenile justice reform by implementing Multisystemic Therapy. Register Now
Speakers include:
Chief Judge Steven H. Teske, leader of juvenile justice reform in Georgia and author of Reform Juvenile Justice Now

Nell Bernstein, author of Burning Down the House

Dan Edwards, Ph.D., president of Evidence-Based Associates (EBA), helping states with high-quality implementation of MST and other EBPs
Tim Goldsmith, Ph. D., chief clinical officer of Youth Villages, is closely involved in the development and implementation of evidence-based programs, including MST
Jeremy C. Kohomban, Ph.D., president and CEO of Children's Village, a leading institution using and developing programs that document positive outcomes
Julie Revaz, MSW, manager of Connecticut's Court Support Services Division, helped bring evidence-bases programs to the state
Ken Warner, former chief of the Children's Behavioral Health Bureau of the New Mexico Children, Youth and Families Department that planned and implemented MST statewide
A Parent who will share her family's story of participating in MST
Date: April 11
Time: 9am-4pm
Place: Denver, CO
We will waive the $150 pre-conference fee for qualified attendees.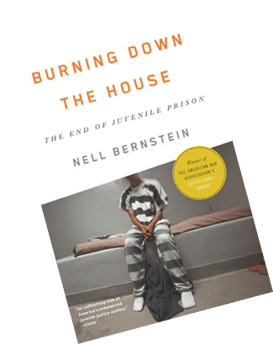 Meet special guest, Nell Bernstein, author of the award-winning book, Burning Down the House, a clarion call to shut down our nation's brutal and counterproductive juvenile prisons and bring our children home.
For more information, email
Lori.Cohen@mstservices.com