Issue 3 : 2017
BRINGING MST-CAN TO NEW SOUTH WALES
We acknowledge and pay respect to the Traditional Custodians of the land upon which we work. We also pay respect to Elders past, present and future and recognise the strength, resilience and capacity of Aboriginal people from this land.
Child abuse and neglect is not unique to any one continent, country or city. Across the globe, governments and non-government organisations are working together to support those most vulnerable in our communities to reach the best possible outcomes and lives.

In Australia, each state and territory has its own child protection system and is responsible for looking after the children and families within their boundaries. In 2015/16, Australian state and territory governments collectively spent almost $4 billion on child protection and out of home care services.
Despite the high investment, statistics show that governments are not doing enough for our most vulnerable children and families.
Less than a year ago, an independent review into the out of home care (OOHC) system in New South Wales (NSW) was wrapping up. It was commissioned by the then NSW Premier in response to the increasing OOHC population and continuing poor outcomes for the most vulnerable children and families. The review found that the system is failing to improve long-term outcomes for these children. Outcomes are particularly poor for Aboriginal children, young people and families, who are currently overrepresented in the OOHC system.
The review highlighted the need for changes to ensure the system is coordinated and responsive, based on evidence, and most importantly centred on the needs of vulnerable children and families.
The reform, Their Futures Matter: a new approach to child protection and wellbeing in NSW, brings together the changes across government. The new approach will build a more coordinated system, providing needs-based supports to vulnerable children and families, with a focus on improving outcomes for Aboriginal children and families.
As part of this reform, the Department of Family and Community Services (FACS) is implementing MST-CAN and FFT-CW in more than 14 locations across the state. FACS is providing 900 new places each year in these intensive intervention programs, with half dedicated to Aboriginal children and their families.
Aboriginal families
To meet the needs of Aboriginal children and families, FACS has engaged an Aboriginal Implementation Support Team (from The Aboriginal Child, Family and Community Care Secretariat [AbSec]) and a local intermediary (OzChild) to support the work of FACS district offices and services providers.
Some considerations include:
being respectful and visiting Aboriginal organisations across NSW, and in local communities set to receive the service to explain what the service will mean for Aboriginal families

having a dedicated Aboriginal Implementation Support team that will work alongside the local and international implementation intermediaries to provide cultural support to all teams

acknowledging that an Aboriginal family unit looks different than a non-Aboriginal family unit and understanding what this means for the therapist

recognising that Aboriginal families will prefer to be treated by an Aboriginal therapist. An Aboriginal therapist and the family will have a shared connection, a familial bond, a deep understanding of culture and history, and a common belief system that will give the family trust, respect and comfort

inviting Aboriginal families to provide feedback about communication resources, such as brochures, designed and created for therapists and FACS caseworkers to explain the new service to vulnerable children and families

supporting Aboriginal organisations to use culturally appropriate position titles for their team members, in consultation with the model purveyors


providing Aboriginal cultural competency training for the U.S. model purveyors, experts, consultants and trainers so that they gain a broader understanding of Aboriginal history and context within Australia
As with any implementation on this scale, there are many challenges. One of the biggest has been recruiting suitable, qualified staff, particularly Aboriginal staff.
Another challenge is that the effectiveness of these models with NSW Aboriginal populations has yet to be evaluated. FACS will collect data and closely monitor outcomes. FACS will also engage an external consultant to undertake an independent process and outcomes evaluation.
In the next couple of months, the newly recruited teams will be trained and will start to see families from August 2017.
For more information on the NSW implementation of the models, independent review or the reform framework, visit https://www.manpowergroupsolutions.com.au/their-futures-matter or email servicesystemreform@facs.nsw.gov.au.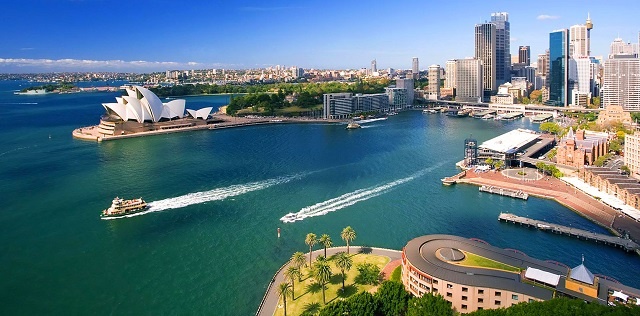 ---
WE'RE GROWING!
MST currently has 519 teams around the world (compared to 195 in Jan. 2004)

Did you know that MST served 6,651 families in May 2017?

Join us in welcoming the following new teams to MST!

Youth Outreach Services (Youth Outreach MST PSB) - Illinois

FJP De Viersprong (MST-PSB Blended Amsterdam) - The Netherlands

Community Solutions, Inc. (Savannah Team) - Georgia

Ambulatorium (MST Zetten 2) - The Netherlands

Paradigm, Inc. (Paradigm MST) - Nebraska

Good Life Counseling and Support, LLC (Good Life 1) - Nebraska

Child and Family Guidance Center (CFGC-AV) - California

Pluryn (Pluryn Team 2) - The Netherlands

Los Angeles County MST (CFGC-Antelope Valley) - California

Adelphoi Village (AV Somerset-Bedford) - Pennsylvania

Community Mental Health for Central Michigan (Isabella Blended Team) - Michigan
---
MSTS STAFFING UPDATES
Welcome to these new staff members!
Bill Williams, Director of Marketing: Bill graduated from Georgia State University with a BBA in Management and minor in Marketing. He started his career at the American Red Cross, marketing to businesses to sponsor blood drives. After that, he started an advertising agency in Atlanta, working with clients such as Coca Cola and Home Depot. After 12 years, he sold the company and began consulting with various companies throughout the country. One of his clients, Mosaica Education, asked him to come on as their National Director of Marketing. That was his first experience working with youth and the need for alternative sources of education. He later moved back to the corporate world as National Director of Marketing for USAN, a cloud based software company. However, he missed the chance to work with, and support, our nation's youth. That brought him to MST Services. It's an exciting time at MST where we begin a new phase of pulling back the curtain further so the world can see how much MST Services can impact the well-being of a community.
Michelle Robinson, MST Expert: Michelle has had tenure with MST since 2007. She started her role as an MST Clinical Supervisor in January 2007 with Community Solutions, Inc., where she oversaw two teams in the state of Florida. In late 2009, she transitioned into her role of MST System Supervisor/Expert for CSI and she is now performing that role for MST Services.
MSTI STAFFING UPDATE
Welcome to these new staff members!
Karen Benson, Data Collection Specialist: Since 2008, Karen has worked closely with MST Institute in her position as Call Center Supervisor/Project Manager for the MST project. She also provided part-time support to the MSTI Helpdesk. Karen was recently hired full-time by MSTI as a Data Collection Specialist where she will continue her previous work with MSTI and also provide ongoing support with the newest project in New South Wales, Australia.
---
FEATURED RESEARCH
During our last Network Partner call, Benjamin D. Johnides, a doctoral student in Psychological Sciences at the University of Missouri presented on "Effects of Multisystemic Therapy on Caregivers of Serious Juvenile Offenders: A 20-Year Follow-Up to a Randomized Clinical Trial."
You can download the presentation slides to learn more.
---
CONGRATULATIONS

Each quarter, we recognize individuals, teams and MST friends who go above and beyond. Join us in congratulating our All-Star Winners and Whatever It Takes Winners for the first quarter of 2017. If you know someone who you feel deserves to be recognized, you can nominate him or her here.
Whatever It Takes Winners
Alicia Manners - Leeds East Academy - UK

Mary Richardson - ACS Queens Family Assessment Program - NY

Di Henare - Rutherford Junior High School - NZ

Brian Stewart - Dept of Public Safety ( Dept of Juvenile Justice) - NC

Kim Capriotti - North Tonawanda High School - NY

Bridget Janese - Niagara County Department of Social Services - NY

Lt. Karen Smith - North Tonawanda Police - NY

Heather Kindschy - Louisiana Center for Children's Rights - LA

Jon Steinmetz - MST Services - CO

Diane Kooser -

MST Services

- SC

Jamie Bunch-Sanfilippo -

MST Services

- SC



Therese Sandvik - MST Norway - NO

Marisa Licata -

MST Services

- SC



Sue Dee -

MST Services

- SC

Lori Moore -

MST Services

- SC

Laura Harris - The Center for Children and Families - LA


Garry Blackburn - Action for Children - UK

Julianna Ohler - Adelphoi Village - PA

Christy Cox - The Counseling Center - OH


Team1&Team2 - Sheltering Arms Children and Families - NY

Wigan MST Team - Action for Children

- UK

Sue Elley and her team at Hornby High School -

Hornby High School

- UK


Phil Sammut-Smith - MST Newcastle - Children Social Care - UK

Hallie Green -

Catholic Charities - NY



Alisha Philips - Tippecanoe County Youth Services - IN


Lauren Cooper - Summit Pointe - MI

Alyssa Bauer -

MST - PA

Evelyn Franco - The Providence Center - RI

Laura Baker - Adelphoi Village - PA


Lori Cohen - MA

Content Marketing Group, Lori Cohen, Chair - MST Services - SC

Melanie Duncan - MST Services - SC

Nancy Hill - MST Services

- SC



Kimberly Pascucci - MST Services

- SC

Pierre DesHauteurs - Jewish Board of Family and Children Services - NY
---
FAREWELL TO ZOE
It is with a heavy heart that we bid farewell to Zoe Ashmore, MST UK Consultant.

Zoe was the first UK based MST Consultant when she joined the MST UK network partnership in 2012, having been a Supervisor at the team in Peterborough. All said, she's been involved with MST for 10 years.

Since this time, Zoe has proved to be a dedicated and skilled consultant as well as a true MST champion as she has helped to grow the number of teams in the Midlands from a single team in Birmingham, to a thriving network.
In addition to being a successful MST Consultant, Zoe is also an elected Councillor in her home town of Milton Keynes. In her role she not only represents the people in her borough, but continues to strive for improvements for young people across Milton Keynes in her role as cabinet member for Children and Families.
We have no doubt that Zoe will continue to be a success as she devotes herself to helping others as well as being an advocate for MST.

Good luck from all of us!

---
---
465 Hebert, S., Bor, W., Swenson, C. C., & Boyle, C. (2014). Improving collaboration: a qualitative assessment of interagency collaboration between a pilot multisystemic therapy child abuse and neglect (MST-CAN) program and a child protection team. Australasian Psychiatry, 22, 370-373.
1110 Ashmore, A. (2014). Family intervention: Multisystemic therapy. In A. Ashmore & R. Shuker (Eds.), Forensic practice in the community (pp. 194-212). Oxon, UK: Routledge.
1201 Crandal, B. R., Foster, S. L., Chapman, J. E., Cunningham, P. B., Brennan, P. A., & Whitmore, E. A. (2015). Therapist perception of treatment outcome: Evaluating treatment outcomes among youth with antisocial behavior problems. Psychological Assessment, 27, 710-725
To request an MST-related publication, send an e-mail with the publication number in the subject line to network.partner@mstservices.com.
---
REMINDERS

If you'd like to submit a story for our blog, send it to stories@mstservices.com.
2017 MST Research at a Glance is now available here.
Update of the MST Adaptations Overview is also available here:
Please review for accuracy the lists of licensed MST programs on:
http://mstservices.com/index.php/teams/licensed-teams
MST In the Loop e-Newsletter
Please contact IntheLoop@mstservices.com to be added to the distribution list or to suggest topics for future editions.
Medicaid Discussion Group
The next call is scheduled for Wednesday, September 27, at 1 p.m. (ET). Interested in joining this call? Please email melanie.duncan@mstservices.com
Free MSTI website training
Registration is limited so sign up early at mstservices.com/index.php/training/webinars. Internet access is required to participate.
Free MST jobs website, MSTjobs.com
You can post positions as well as review resumes of applicants who are looking for MST-related opportunities.
---
IN CASE YOU MISSED IT...
Here is what you missed recently if you are not following us on social media:
The Senate and the House passed the bi-partisan reauthorization of the Juvenile Justice and Delinquency Prevention Act (JJDPA) and Naomi Smoot, from the Coalition for Juveile Justice, wrote a guest blog on it.

On Twitter, we are close to 850 followers...help us get there!

On Facebook, you may have missed our ongoing #WITWednesday campaign. Every Wednesday, we feature one WIT award winner. The next one could be you! We are also accepting submissions for our #TimeToShine campaign. Learn more here.

We are still accepting submissions for our MST Around the World Blog Contest. Winners are chosen monthly and a grand prize winner will be announced at the Network Partner Conference in October. Special shoutout to the winners from March, April, May, June and July:
Albert Mills, Psychotherapeutic Children's Services, DE

Emma Ulfsdotter, MST Sweden

Susan Ofstein, Community Solutions, Inc.

Ani Vik, MST Norway

Lauren Skeels, MST Northamptonshire South, UK
To enter, or if you have any questions, email stories@mstservices.com.