Spare the Rod, Spoil the Child
Nov. 20 is Universal Children's Day, established by the United Nations more than 60 years ago. Its goal is to improve the welfare of kids across the globe. They are, after all, of utmost importance to the future of the world. As pointed out in a report to the U.N. secretary-general in 2001, "We were all children once. And we all share the desire for the well-being of our children, which has always been and will continue to be the most universally cherished aspiration of humankind."
Many people and cultures throughout the world condone using corporal punishment to discipline children. This flies in the face of the principles of the U.N. and its Convention on the Rights of the Child. Children are not commodities. They are not punching bags. Swatting, spanking, hitting your kid is a form of physical abuse that research has shown does not necessarily achieve the desired results. On the contrary, it is deleterious.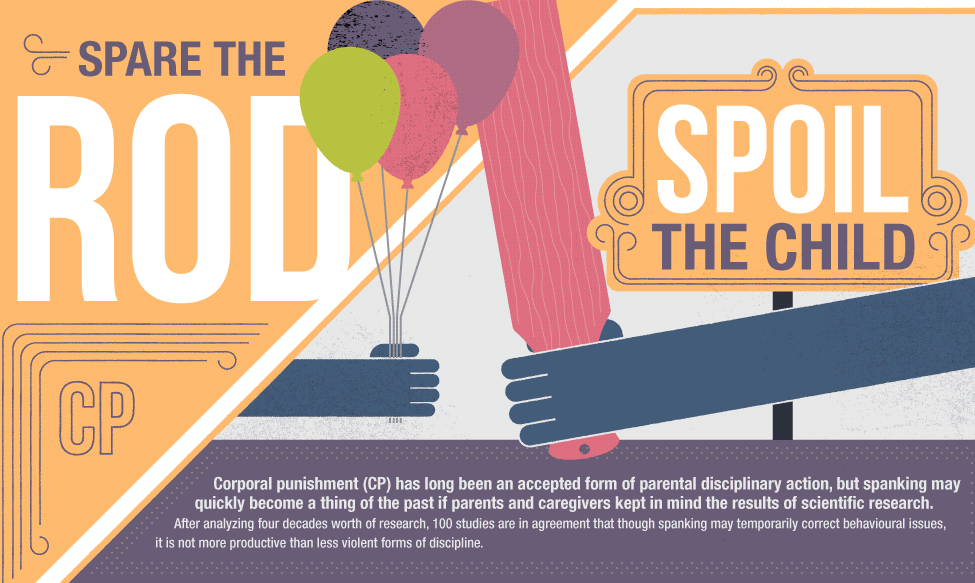 Forty nations have abolished the right of parents and caregivers to physically punish children. Unfortunately, the United States is not one of them, one of few western countries that allows it. As this infographic examining the science behind spanking shows, there is a great divide in the U.S. on whether parents have spanking rights. It also presents other, more effective and less harmful ways to discipline children.
How injurious is corporal punishment to children?
Spanking might seem an innocuous practice with some people arguing that they got good hidings when growing up and turned out fine. Still, it has to be asked, does this type of discipline work? What affect does it have on the child? Does it lead to long-term problems such as drug abuse and suicide?
Sure, it might seem beneficial that the child responds immediately to being hit. But often, physical discipline leads to increased aggressive and delinquent behavior. Throw into the mix poorer relationships between parents and child, and kids being abused more frequently, this does not translate into a way to deal with kids who act up and get into trouble.
Universal Children's Day is a reminder that we have a responsibility to the young. They are an invaluable asset, a treasure, and we should do all we can to ensure they have every chance to live happy, healthy and productive lives. Every day we should value our children not just on Universal Children's Day.