We, as a nation, are sometimes riveted to something in our popular culture that we can't stop talking about it and wait anxiously for the next episode or revelation. We speculated about Walter White's motivation and moral compass as we collectively watched "Breaking Bad." We repeated snippets of dialogue and mourned many deaths on "Downton Abbey." Today, it's not a TV show that has captured our national attention. it's a podcast, "Serial."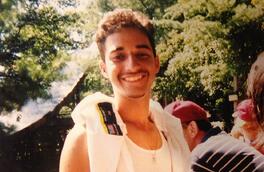 For many listeners, it's a true "Did He Do It?" Did Adnan Syed, then 17, kill his former girlfriend? Did he, along with a small time drug dealer named Jay, drive her body and ditch it in a park, as Jay told police? Or was Syed at a library across from his high school, as one witness named Asia, who was never called to testify, maintains?
It's a murky, complicated 15-year-old case that sent Syed, declaring his innocence, to jail for life. Most people were drawn to the podcast because of the mystery and anticipation for the next installment. They have theories about the case and how information was highlighted or downplayed, based on personal perspective. The Marshall Project interviewed legal minds right before episode 11, and it's no surprise that lawyers leaned toward explanations and theories that were consistent with whether they "played offense or defense." I am drawn to it, in great part, because I filter everything through my MST lens.