Crystal had reached the "What more can I do?" stage. Her 17-year-old daughter, Danielle, had been getting in trouble for years. It reached crisis overload when the girl disappeared over a Memorial Day weekend. Crystal was sure she had run away, but hesitated involving the police.
As time passed, the mother felt she had no choice and had a PINS (People In Need of Supervision) warrant issued on her daughter. This meant that if found, Danielle would be returned to New York City, where they lived, and brought before a judge.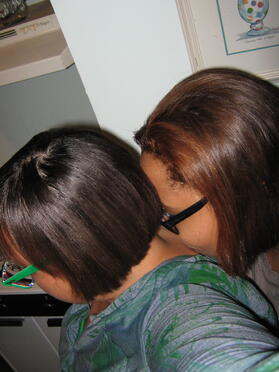 Getting a warrant wasn't a decision Crystal took lightly. She knew she ran the risk of losing her child to the juvenile-justice system. Danielle was found safe in Washington, D.C. And then things changed dramatically for mother and daughter. The New York City's Administration for Children's Services (ACS) had a mandate to keep kids out of the system and with their families whenever possible.
So instead of Danielle being carted away, the court recommended Multisystemic Therapy (MST) as her treatment plan. Crystal was "skeptical," as she later put it. After all, she and Danielle had been seeing individual therapists for two years at great out-of-pocket expense with little evidence her daughter was improving. MST was different, Crystal was told. A therapist would be assigned to the case, she would work with them in their home—and it wouldn't cost the family anything.