One mom's testimony about MST-CAN moves a minister to support the program
I first heard about MST for Child Abuse and Neglect (MST-CAN) when Cindy Swenson talked at a national conference arranged by the Norwegian Centre for Child Behavioral Development (NUBU) in 2013. After several years of working as an MST standard therapist and clinical supervisor, I hoped this MST adaptation would come to Norway. When Bærum municipality decided to adopt MST-CAN in 2016, I knew that it was going to be a good change for me—the opportunity to work with the same program I knew and loved, but with a few new challenges thrown in. And most importantly, with a population I deeply care for and for which I wanted to make a difference.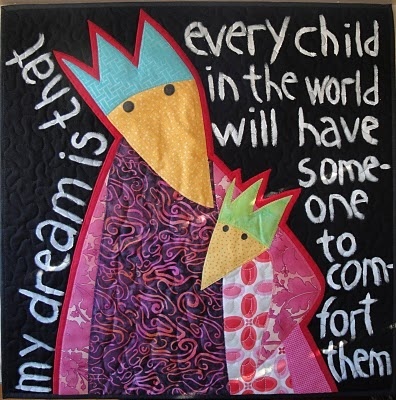 The families we work with are traditionally very hard to reach. Often, they have a lot of mistrust in the system because they have been disappointed so many times by it. But since September 2016, when we started seeing families, we have not lost any due to low engagement or further incidents of child abuse and neglect. This is a huge accomplishment, and we as a team are frequently amazed about how well the model fits our population and treats their challenges.
We are the first MST-CAN program in Norway, and as such, the Child Welfare Division in the Ministry of Children, Equality and Social Inclusion invited our team to make a presentation so they could gain an understanding of the work we are doing. With that invitation came a separate invitation to present to the minister herself, which is a great honor.
Both meetings were a success. It was important for the larger division of the ministry to hear case examples and remember what it's all about on the ground level for children and families. It was powerful to tell them about our experiences working with the families they represent.
Mother writes about how the MST-CAN approach made a profound difference in her life
The night before the meeting, I decided to ask one of my clients what she would want me to tell the minister. After thinking about it for a few seconds, this is what she had to say:
"Child protective services have been in my life for seven to eight years, actually for the duration of my daughter's life. Up until now, no one has ever asked me how I am and how my life has been. 'Our job is to think about your kids,' they've said, and that is all good. But what they haven't understood is that if I'm not doing good, my kids won't do good. 'We have always wondered about your strong reactions to things,' they've said, but no one ever asked what has happened to me in my life to make me that way. What my background is and what my experiences have been. My whole life, I have been a soccer keeper. I have had to keep taking whatever has been kicked and thrown at me. Trying my best to defend me is what I have had to do. When you came along and asked me about and listened to what happened to me, wanting to understand how that affected me as a mom, I remember thinking 'This is going deeper, this is going to the root of all our problems.' You know, Ani, I am like that leaning tower of Pisa. If you want to make that thing stand straight, you can't start working on the middle of it. You have to start at the foundation."
Government minister moved by mom's letter
I was impressed and touched by how well she put words to what we are trying to do. I knew I had to read this to the minister—and I did. Her reaction was very genuine and sincere. After hearing the letter, she told me, "This really affected me." And again when we were leaving, she shook my hand and told me, "You really have to give this mom my best regards and wish her the best of luck."
This mom has had many challenges—both in her own upbringing and later in her adult life, and has one child in permanent placement. She is currently working very hard with us to be the best mom she can be to both her child in placement and the one living with her. When I relayed the minister's message, it touched her deeply. She tells me she thinks about it often and that it serves as a reminder that there are people, big and small, cheering for her success and seeing the hard work she is trying to put down.
As MST-CAN clinicians, our days are filled with many, many powerful moments, working closely with brave people, fighting hard to keep their families together. We in the team all feel very fortunate to be a part of this cutting-edge program, helping the most vulnerable families among us.
Ani Vik is an MST-CAN Supervisor for MST-Norway
To learn more about how MST-CAN is working to build stronger families, download this white paper.