Sometimes the key to engaging a family is knowing where they come from
Fifteen-year-old Aaron (not his real name) was referred to Multisystemic System (MST) due to physical and verbal aggression at home, starting fires and substance abuse. His mum was a single parent who had immigrated to the U.K. when civil war broke out in their home country. It was just the two of them. She had left behind two, now adult, children whom she had when she was only 12 and 13 years old. They were raised by others in her family. Mum had significant mental-health problems, including a diagnosis of schizophrenia and PTSD following trauma in her home country. Her Christian faith was very important to her.
The MST treatment did not start auspiciously.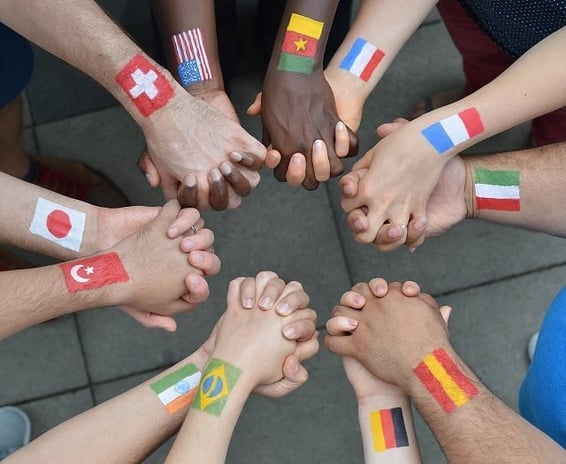 Eight weeks of knocking on mum's door, dropping off numerous business cards, calling, texting, sending letters and recruiting assistance from my colleagues brought me no success in meeting with her. I wasn't getting my foot in the door. What was I to do? Where was I to turn?
I realized that her cultural experience was something I should consider. I just wasn't sure exactly how. That was until I received help from my (MST) expert, Simone Fox, co-author of a qualitative research study conducted with a trainee from Royal Holloway, University of London.
Using the findings from this study and support from my MST supervisor and expert, I was able to find my way forward.
Re-grounded in research thinking
According to Simone, it is critically important that the MST therapist understand the cultural experiences of the families with which we work. This re-grounded me in my favourite MST principle, Principle 2—being positive and strength focused.
I was reminded of how important mum's cultural experience was to the treatment process, I slowed down and took a step back to do some research of my own. I looked into what happened in her country and also, the differences between her background and mine. I discovered that a connection to her culture was going out daily to the market for fresh food. Obviously, I needed to carefully plan when I would visit. I also learned a positive first impression was important, shaking mum's hand, and greeting her with a smile and a solid, gleeful "hello." Intense eye contact is seen as aggressive, confrontational and extremely disrespectful, and that silence is perfectly fine. When something needs to be said, it will be said.
This wasn't easy for me. And time. Time and flexibility about changing an appointment or not being home was not a big deal for mum. It didn't mean she wasn't engaged or didn't value the treatment process.
With all these tools in my bag, I sent mum a handwritten card explaining how I wanted to listen and understand what was happening for her and how I wanted to help. Mum responded, and we arranged to meet. The day came, and mum was not home. I called her. She was out buying her vegetables, meat and fish. I tracked her down in the mall, and we had coffee.
I spent the following weeks listening to mum and gaining an understanding of her culture and her experience. This paid off as I was able to build a working relationship with her. It proved vital later in treatment as there was unrest in her country of origin. Having spent the time understanding, mum was able to talk to me and express her worries for her family back home. Because she said she knew I understood.
The challenge
It is critically important for us in MST to take time and consider all the things that might be happening with our carers when it doesn't seem they are engaging in the treatment process. One set of factors often overlooked is those related to the family's cultural experiences. This research study and experience has taught me the value of always considering those things.
Work to incease your understanding of how cultural experiences are a part of treatment. Follow this link to the paper, or enjoy a podcast of the paper.
To learn more about what makes MST an effective intervention, download this white paper.