L.A. County Bureau Chief says his staff trusts Multisystemic Therapy as treatment for at-risk youth
I first learned of Multisystemic Therapy (MST) in 2003 when I was assigned to the Los Angeles County Probation Department's Juvenile Justice Crime Prevention Act (JJCPA) program. JJCPA operates from a platform of evidence-based practices and principles that unite and coordinate a wide range of services. Through JJCPA, the probation department has continued to partner with the Department of Mental Health to contract with local agencies to provide MST services.
It did not take me long to realize the value and potential of a therapist who is engaged with the youth's social ecology.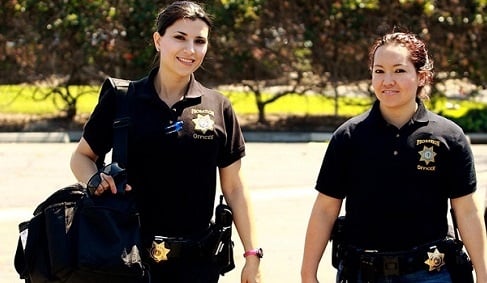 At the time, we referred young people who were charged with felony offenses and were living at home to local agencies contracted to provide MST services. Each had been assessed to have a moderate-to-high risk of reoffending. Our case plan model was built around a family-centered, strengths-based approach that concentrated on increasing protective factors and reducing the risk factors by targeting interventions.
Key to this model is the assignment of a Deputy Probation Officer (DPO) to more than 120 high-school and middle-school campuses, public-housing developments and parks throughout Los Angeles County. By establishing the DPO in a vital position within the minor's social environment, the key social and criminogenic factors influencing the youth's—as well as the family's—life could be best addressed and served. Probation staff is trained to understand that the theoretical framework of delinquency-risk reduction is directed at the many known determinants of delinquent behavior by specifically and intentionally enhancing protective factors. Several years ago, I conducted a DPO satisfaction with our contracted services. MST was easily the most popular with the DPOs and the one that instilled the most confidence in them because they saw real results.
MST produces positive behavioral changes
In Los Angeles County, we recognize that Multisystemic Therapy drives down crime-producing risk factors and has the capacity to provide comprehensive intervention at the individual, family, peer, school and community level. Within this framework is the understanding that meaningful engagement combined with motivation will lead to positive changes in behavior.
In the past 10 years, Los Angeles County Probation has seen a marked decrease in the numbers of youth arrested, incarcerated and placed out of the home. Reoffending rates have dropped dramatically. Referrals for prosecution and court calendars have been reduced to the point where several delinquency courts have been closed. The number of youth who have been placed out of the home has been lowered by well more than 50 percent since 2007.
While MST may not be the only available option, its approach influences all aspects of our treatment model. By deliberately concentrating effective interventions and by using the basic principles of MST, we find that we are improving the lives of those we serve and creating safer and healthier communities.
Probation staff chooses MST when it's available
Our staff developed a level of confidence in the program, so much so that it became their go-to option in an at-risk child's intervention. If MST is on the menu, we will use it. Kids make better decisions, do better in school, develop confidence, and families are stronger. Our staff believes MST is highly valuable.
Los Angeles County has increased its capacity to deliver MST services within its currently existing resources by realigning on the contract agencies to the underserved Antelope Valley region and, on a case-by-case basis providing services to at-risk youth as measure to prevent them from entering the juvenile-justice system.
For organizations seeking community-level solutions to the complicated issues faced by youth and families, you can be confident that MST, when practiced with true adherence and fidelity to the model by trained staff, will lead to the results you are seeking to achieve.
To learn more about what makes MST an effective intervention, download this white paper.