MST-CAN and MST-BSF are helping families with exceptionally complex and difficult problems
"More and more we have recognized the complexity of the context—cultural, social and individual—in which child maltreatment occurs¹." There is no one factor that causes child abuse and neglect, and there are no simple solutions to fixing the problem. That is especially true when it comes to families who come under the guidance of Child Protective Services due to a report of abuse or neglect. The safety of the children and family is at risk and the parents may be challenged with difficulties such as drug and alcohol abuse, mental health problems (i.e., depression, anxiety, PTSD, etc.), low social support or social isolation, domestic violence, marital dissatisfaction, poor knowledge of child development and/or low community resources.
Interventions need to be tailored to meet the unique circumstances that each family is experiencing. Two Multisystemic Therapy (MST) offshoots accomplish that for such families.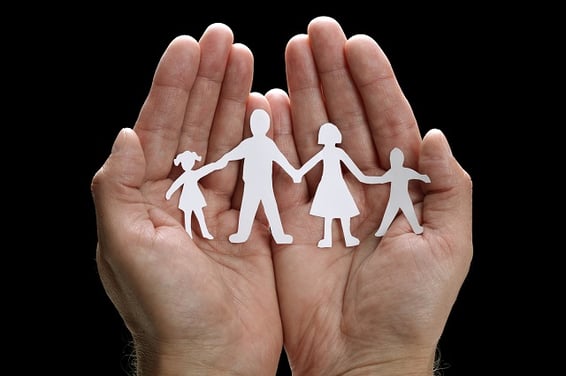 Dr. Cynthia Cupit Swenson was quite familiar with MST, an evidence-based intervention geared towards helping at-risk youths and their families. Swenson developed an adaptation of MST, called Multisystemic Therapy for Child Abuse and Neglect (MST-CAN), to treat families that have come to the attention of Child Protective Services (CPS) due to physical abuse and neglect. She and Dr. Cindy Schaeffer went on to refine MST-CAN to specifically target families with the double challenge of substance abuse and child maltreatment. MST-BSF (MST- Building Stronger Families) combines the MST-CAN with Reinforcement-Based Treatment, an evidence-based treatment for adult substance abuse.
Swenson has worked for the past 16 years on MST-CAN and she and Schaeffer have worked for 12 years on MST-BSF, fine-tuning them so that they provide a holistic approach to the problems facing the families, taking into consideration many different risk factors and systems. Early on, a randomized effectiveness trial was conducted on MST-CAN. This rigorous study showed that MST-CAN was more effective than Enhanced Outpatient Treatment (EOT) for reducing youth and parent mental health difficulties, increasing natural social supports, reducing parents use of ineffective and harmful physical and psychological means to discipline, and for preventing out-of-home placement.
Close cooperation with CPS is essential
Swenson, Schaeffer, and colleagues from Australia studied how working with CPS could improve the support given to families with histories of child abuse and neglect. They found that a good collaboration with CPS was crucial to helping families change and stay out of the CPS system.
Swenson says, "By respecting and supporting close working relationships between clinicians and CPS, we maintain family safety. We share family risk monitoring and management with the CPS worker. This also helps ensure that child protection decisions are based on factual clinical information and progress. Decisions about a family are made by CPS, our team and importantly, the family."
Therapy stops being a "them against us." As Schaeffer explains, parents are sometimes afraid their children may be taken away from them if they reveal too much. "When parents are told that change is a process, that no one is expecting perfection and that they just need to make a serious attempt to engage in this treatment model, parents relax and trust the therapist enough to do the hard work with him or her. The therapist isn't there to get the parent in trouble, and CPS really wants to keep children with their families."
MST-CAN is committed to working with families to develop individualized treatment plans to address the individual, family, cultural and societal effects of child physical abuse and neglect and create change that will increase parental competence and allow children to remain safely with their families.
To learn more about MST-CAN and MST-BSF, download this paper.
1. Quote from M. E. Helfer, R. S. Kempe, & R. Krugman. (1997).The Battered Child: 5th Edition, Chicago, IL: The University of Chicago Press.