Whatever it Takes Awards Announced at International Conference
Multisystemic Therapy (MST), which works with high-risk juvenile offenders to keep them at home, in school and out of trouble, announced the 2014 Annual Whatever It Takes (WIT) winners at the MST International Conference held in Charleston, SC earlier this week.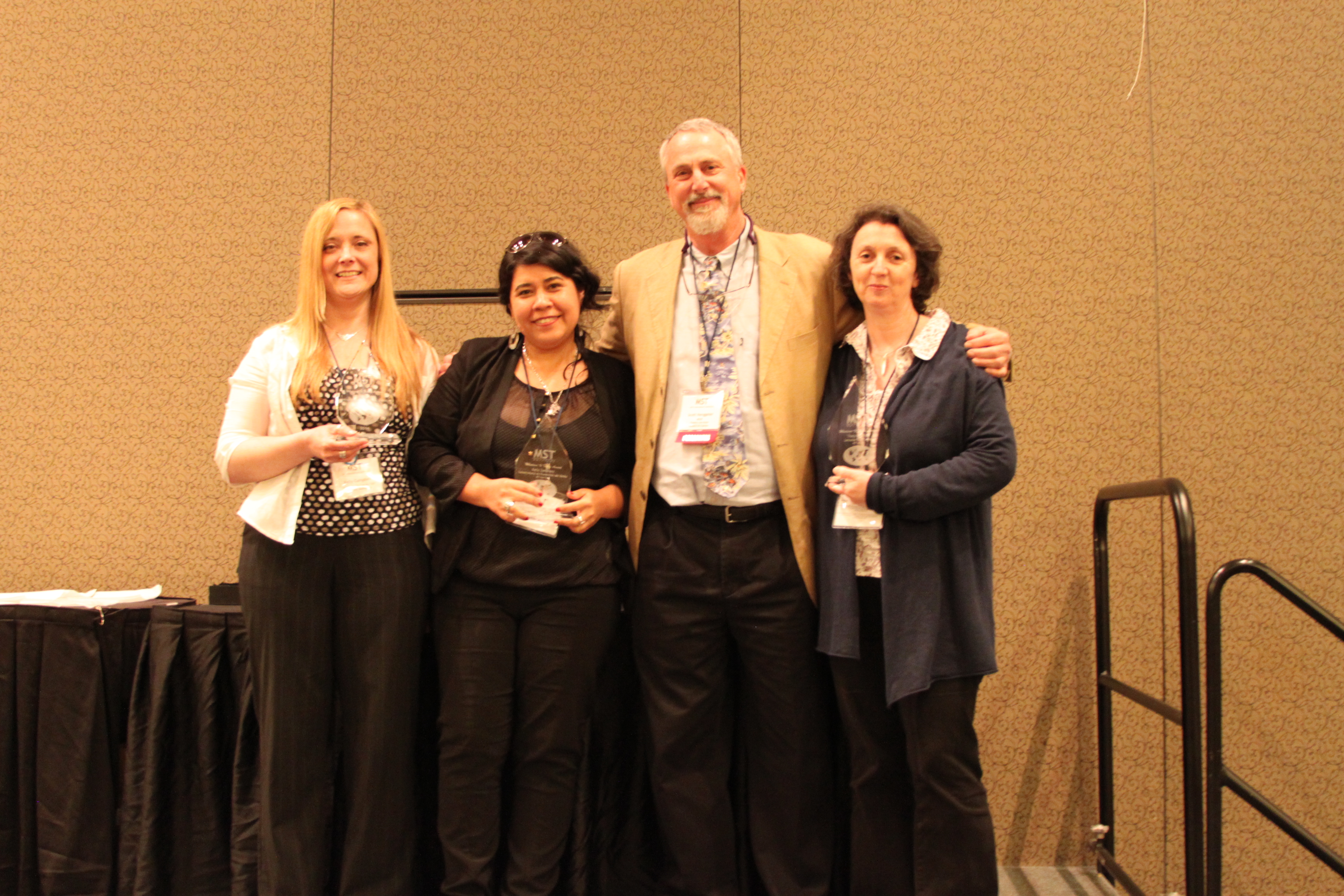 In most organizations or community, there is someone who stands out. Someone who puts in extra effort and contributes greatly to a group's success. Recognizing that, MST began choosing one Annual Whatever it Takes winner in each category for people in its community who "have demonstrated outstanding and meritorious service." Among hundreds nominated, the people below have stood out among the 'best of the best' to receive additional praise for their hard work and dedication to improving the lives of families they serve.
Six awards were bestowed for 2014. They went to:
Joel Hanna-Champion: service manager, Sheffield (England) Youth Service, for his key role in the development of the MST program in Sheffield.
Molly Bociek-MST Expert: Adelphoi Village, Latrobe, Pa., who other experts seek out for her expertise, experience and help in maintaining adherence to the MST model.
Karla Zambrano- MST Supervisor: Subsecretaría de Prevención del Delito, Chile, lauded for being an excellent supervisor and advocate in the community of Valparaiso. She had to overcome numerous barriers while providing excellent service.
The entire MHSD MST Team Metropolitan Human Services District-MST Team: New Orleans, La., for its outstanding work and ability to connect with caregivers.
Tracy Bradford-MST Therapist: Leicester (England) City Council, cited for her calm and persistent approach that helps deliver great outcomes for families.
Fiona Nyatho- a crisis care worker on the MST-CAN Family Services team: Greenwich, England, for her outstanding work implementing PTSD treatment under different circumstance to a young girl.
Congratulations to these outstanding individuals and programs. (Not all the winners are pictured above.)
To see more pictures from the MST International Conference, visit our Facebook page.