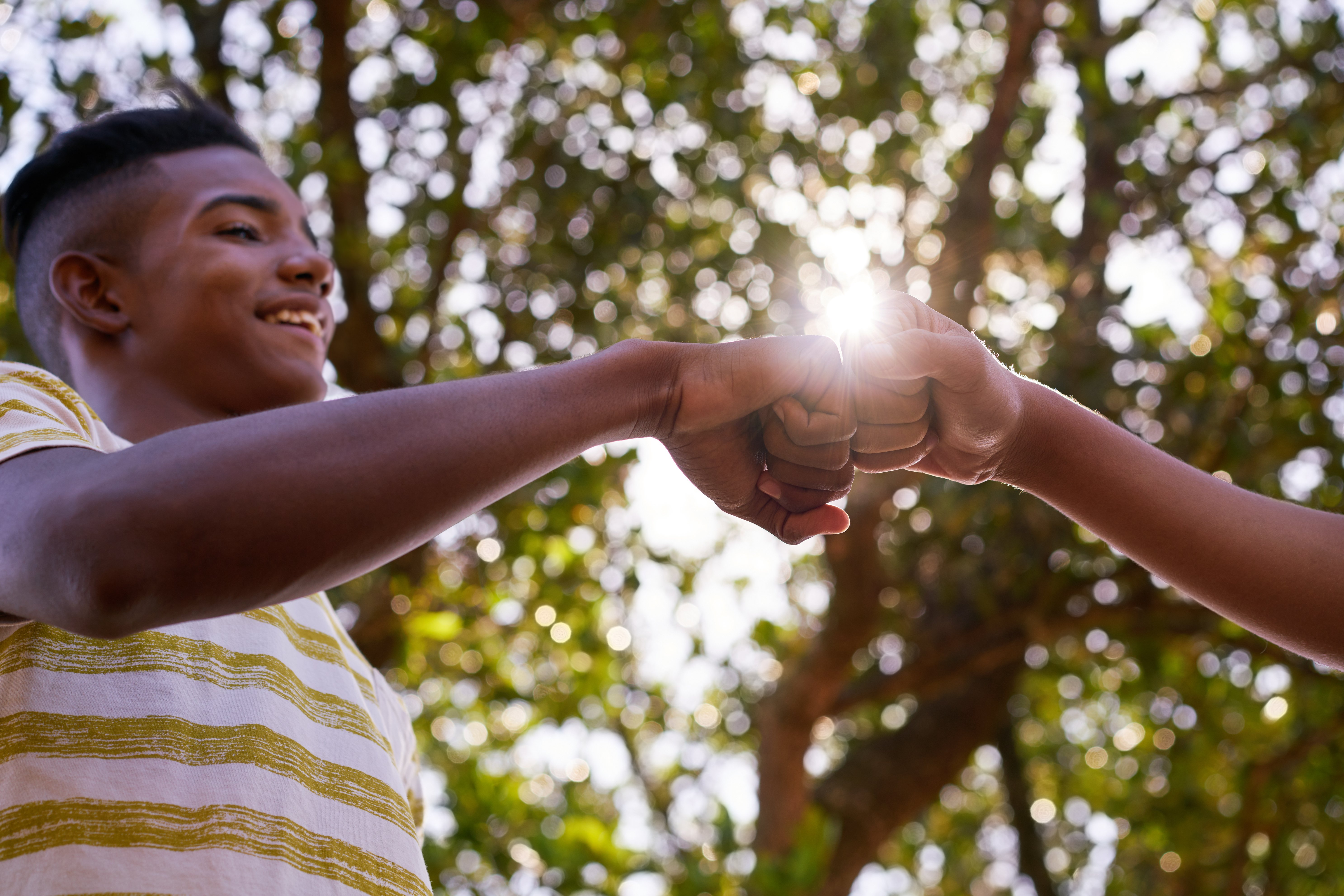 With a government shutdown and an incoming change in House leadership, the first few days of January have many wondering what will top this new Congress' agenda in 2019. For those in the child welfare and criminal justice space, 2018 saw many welcome state-level reforms— this year, North Carolina and New York will no longer prosecute youth under age 18 in adult courts, and California won't try juveniles under age 12. But 2018 was also a promising one on the national stage— following recent bipartisan support for the First Step Act and increases in federal juvenile justice funding, there are signs that our incoming government will continue to champion criminal justice reform this year. But before we explore where 2019 may take us, let's look back on the major changes in the child welfare and juvenile justice systems that 2018 brought.
2018: The Year in Child Policy
The most significant of these shifts was certainly the Family First Prevention Services Act (FFPSA). Though the text of FFPSA was easy to miss, tucked inside the massive Bipartisan Budget Act, its passage in February represented the most sweeping reform of the child welfare system in decades. When the FFPSA is implemented starting October 2019, all states may use Social Security funds to establish preventative programs for at-risk families. This means that any family identified by local Child Protective Services as vulnerable to foster care entrance— not depending on the income of the family— can receive up to one year of services provided by this program; these include mental health treatment, substance abuse therapy and skill-based parental training. FFPSA not only unlocks powerful new funding opportunities, but it demonstrates a commitment to the latest foster care research: keeping children at home is the best way to ensure their academic and personal development. Rather than intervene once children are already out of their homes, the FFPSA urges states to give families the resources they need to keep children at home. States must be responsible with the new FFPSA, though: only programs that are backed by substantial evidence and proven effective are eligible for funding, and each state must submit plans to the Department of Health and Human Services detailing which services these programs provide and how they are supported by research.
Another important leap forward for juvenile justice reformers came at the very end of 2018, when Congress reauthorized the Juvenile Justice and Delinquency Prevention Act (JJDPA). Originally signed into law by President Ford in 1974, the JJDPA was allowed to lapse in 2007 when Congress failed to reauthorize it. But the legislation addressed integral parts of the juvenile justice system, particularly its racial disproportionality and the incarceration of juveniles alongside adults. The JJDPA has three major sections: first, it protects children from serving time after committing "status offenses", or actions that are only criminal for youth, like truancy or running away. Second, the bill bans states from placing juveniles in adult jails and prisons, protecting youth from the harm of a potentially violent or dangerous environment. Finally, the legislation addresses Disproportionate Minority Contact (DMC) within the criminal justice world by mandating that states keep data on racial inequality in their juvenile justice systems, as well as providing funding for states to begin creating plans that address racial disparities. When the JJDPA expired in 2007, the incarceration gap between black youth and white youth soared; now, with the reauthorized JJDPA in place, states will need to renew their efforts to track and alleviate this gap, and Congress will have increased oversight over nationwide data collection efforts. As one of the last bills passed during the tenure of the 115th Congress, the JJDPA is a hopeful sign that 2019's legislators will continue focusing on reforms that benefit children and families.
What Happens Next?
All of these landmark bills and state-level reforms in 2018 beg the question, where will juvenile justice and child welfare policy head in 2019? Though nobody can be sure, there are plenty of reasons to be hopeful about the future— bipartisan support of criminal justice reform and a new focus on research-based programs for families may lead to more important legislation in the new year. Implementation of the JJDPA will become important in 2019, as racial disparities within the juvenile justice system grow clearer and states develop new imperatives to narrow the gaps in incarceration rates. Sponsors of the Fair Chance for Youth Act, a bill that creates a process for young people to expunge criminal offenses committed before age 21, were reelected in November, meaning legislation like this may soon come out of committee for a vote. Of course, Congress still needs to pass the FY 2019 appropriations bill, and with that comes the opportunity to increase funding for programs that help families.
Another critical point to watch in 2019 is the implementation of the Family First Prevention Services Act. States will need to have plans and programs in place by October to reap the benefits of the FFPSA— these programs need to be evidence-based and economically sound, as the FFPSA will judge state progress by both the percentage of at-risk youth diverted from foster care and the cost effectiveness of interventions. That's why programs like Multisystemic Therapy (MST)— a heavily research-supported, trauma-informed and cost effective family therapy— will become more popular as states search for programs to invest in. By engaging the entire family with individualized services, like marital counseling, substance abuse treatment and mental health services, MST has proven highly successful— in fact, once treatment concludes, over 90% of MST youth continue living at home. These are the kind of results that policymakers hope to see as the FFPSA is implemented— more children living in their safe and supportive homes means more children succeeding in their personal and academic lives. Due to its success, MST is also a highly cost-effective intervention, saving states like New Mexico over $6 for every dollar invested. As the countdown to the beginning of the FFPSA gets underway, states in search of interventions that work will be engaging more and more with effective programs like Multisystemic Therapy.
To learn more about MST and the Family First Prevention Services Act, click here.