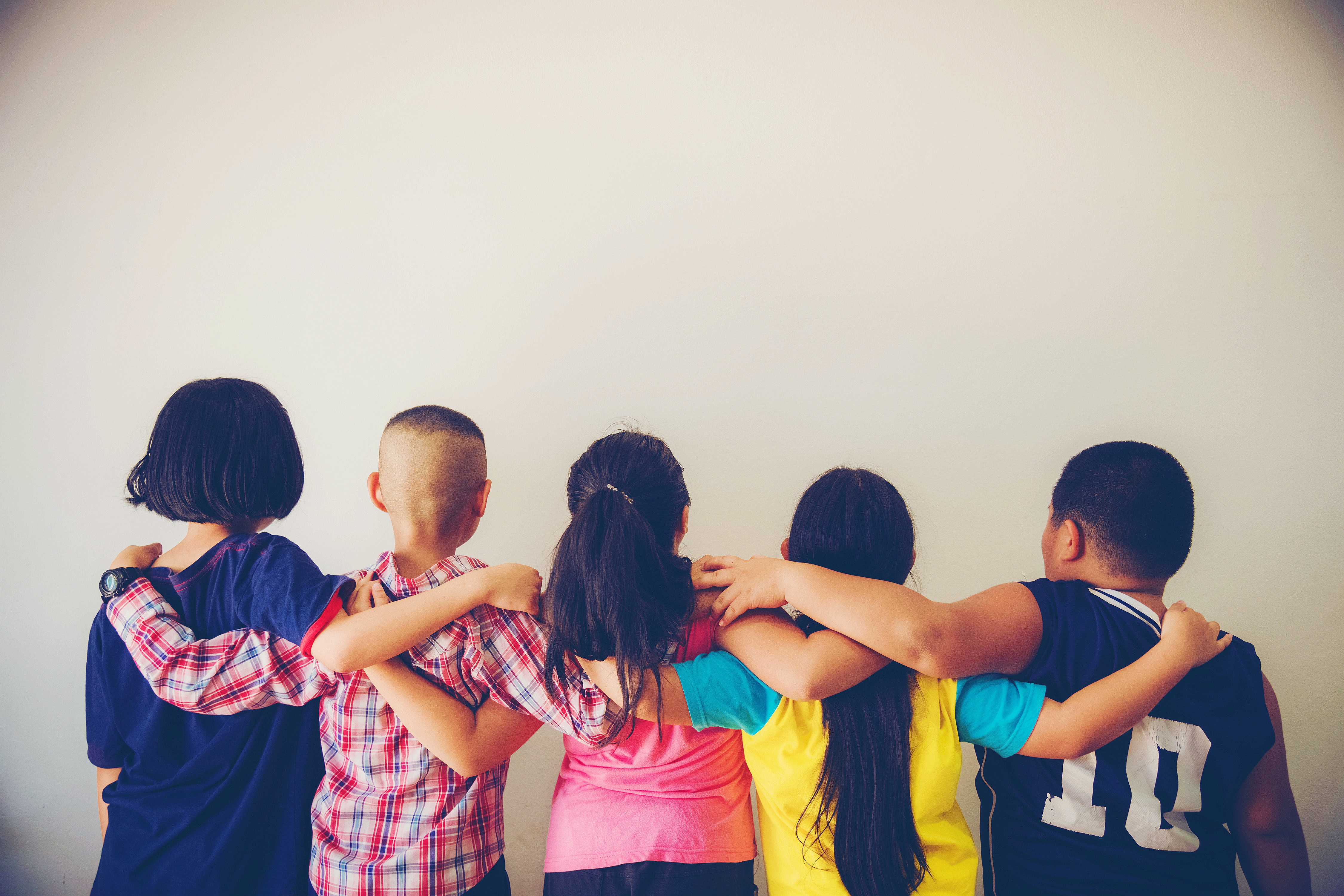 In 2015, the U.S. saw 683,000 child victims of maltreatment, and 430,333 children placed in foster/kinship care.1 $22.8 billion was spent by both states and the federal government on welfare services, with an additional $3.5 billion spent on foster/kinship care.2
While the services provided through those expenditures were undoubtedly necessary, it's heartbreaking to realize just how many children are displaced each year due to child abuse and neglect. The government needs to keep supporting welfare and foster services, but shouldn't more be done to prevent the need for those services in the first place?
Earlier this year the government decided to do exactly that by passing the Family First Prevention Services Act (FFPSA). The act marks a shift in the government's approach to child maltreatment, by providing new support for prevention services in addition to treatment services. The funds provided by the act will encourage states to invest in evidence-based programs that will keep children out of foster care – programs such as Multisystemic Therapy for Child Abuse and Neglect (MST-CAN).
What is the Family First Act?
The Family First Act is a piece of legislation that was incorporated into the Bipartisan Budget Act, passed in February 2018. The legislation aims to encourage states to invest in evidence-based prevention services in the field of child welfare – hoping to reduce the reliance on traditional methods such as foster care. Under the bill, states can elect to fund child welfare and support programs that meet certain requirements established in the act, and the federal government will provide matching funds to support those programs.
Qualified programs include those that provide services in areas of mental health, substance abuse prevention and treatment, or in-home and parent skill-based. The prevention systems that FFA aims to fund are time-limited, as the umbrella of monetary care stops 12 months after the child gets a referral.
Importantly, the Family First Act also requires that programs be evidence-based – a sign that the federal government is starting to prioritize programs with proven results over the status quo. According to the act, there are three tiers of evidence-based programs, depending on the number of studies that support their efficacy: promising, supported, or well-supported. Multisystemic Therapy (MST) qualifies as well-supported, and Multisystemic Therapy for Child Abuse and Neglect (MST-CAN) qualifies as a supported program.
Unlike traditional federal foster care funds, the Family First Act will not evaluate needs and distribute funds based on family's income. After implementing programs supported by the act, states will ultimately be evaluated based on the percentage of candidates for foster care who do not enter foster care, as well as the amount spent per child.
The hope is that the Family First Act will increase the likelihood that more programs start to pursue long-term studies to assess impact and long-term sustainability – which MST already does.
Free Overview: Title VII of the Bipartisan Budget Act of 2018, the Family First Prevention Services Act
States can and should use the Family First Act to implement MST-CAN
Multisystemic Therapy for Child Abuse and Neglect (MST-CAN) is an evidence-based treatment program for children ages 6-17 and their families, who come under the guidance of Child Protective Services (CPS) due to physical abuse and/or neglect. Backed by rigorous research, MST-CAN is an intensive therapy lasting six to nine months that addresses the specific problems that brought the family to CPS as well as important risk factors. The families that receive MST-CAN are generally those with serious clinical needs and who are at high risk of out-of-home placement of their child. The major goals of MST-CAN are to: 1) keep families together; 2) assure that children are safe; 3) prevent abuse and neglect; 4) reduce mental health difficulties experienced by adults and children; and 5) increase natural social supports.
The logic is simple: it works because it includes the opportunity for other underlying familial issues to be confronted. For example, if a family is struggling with how to discipline their child, MST has tools to mentor caregivers, and the clinical outcomes thus far have shown an increase in nonviolent discipline measures.
MST-CAN has the potential to save states money and provide long-term relief for child victims of abuse and neglect. Four studies support the benefit of the 6-9-month treatment over alternative outpatient treatment. A recent cost-study found that MST-CAN saved $26,655 per family when compared to traditional methods – which amounted to a return on investment (ROI) of $3.31 for every dollar invested in the program.3
The Family First Act and MST-CAN: changing the child welfare landscape
The Family First Act signifies a change in how the federal government is aiming to treat its most vulnerable population: by prioritizing prevention, rather than treatment, and by requiring states to invest in programs with proven results. The FFA wants to encourage states to focus on keeping kids with their families – and MST-CAN is the perfect tool to help accomplish just that.
For more related content, visit our Child Welfare Resource webpage by clicking here.
Or download our whitepaper below: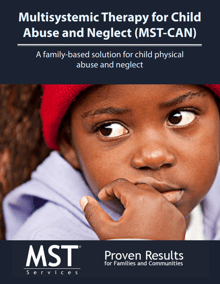 1 US DHHS Children's Bureau Child Welfare Outcomes Report Data
2 Open Minds – Trends in State Spending on Child Welfare Services
3 Dopp, et.al. 2018. Economic Impact of Multisystemic Therapy for Child Abuse and Neglect.